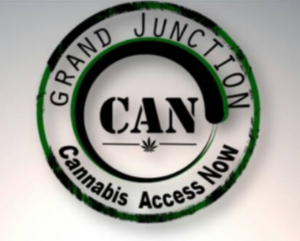 Want to see retail marijuana back in Grand Junction?
Well, so do a lot of other people.
The nonprofit group GJCAN (for "Cannabis Access Now") is circulating an official petition to get retail marijuana back in the City of Grand Junction. GJCAN is comprised of people who owned the former medical marijuana shops that the City shut down in 2011, as well as caregivers, agriculture suppliers, agricultural students and others who just want to see some much-needed economic growth finally come to Grand Junction.
GJCAN hired an attorney to help them draft the proposed ordinance and the group met with the City Attorney and City Clerk when  formulating the ordinance to assure they were doing everything correctly. GJCAN currently has about 50 people circulating petitions city wide.