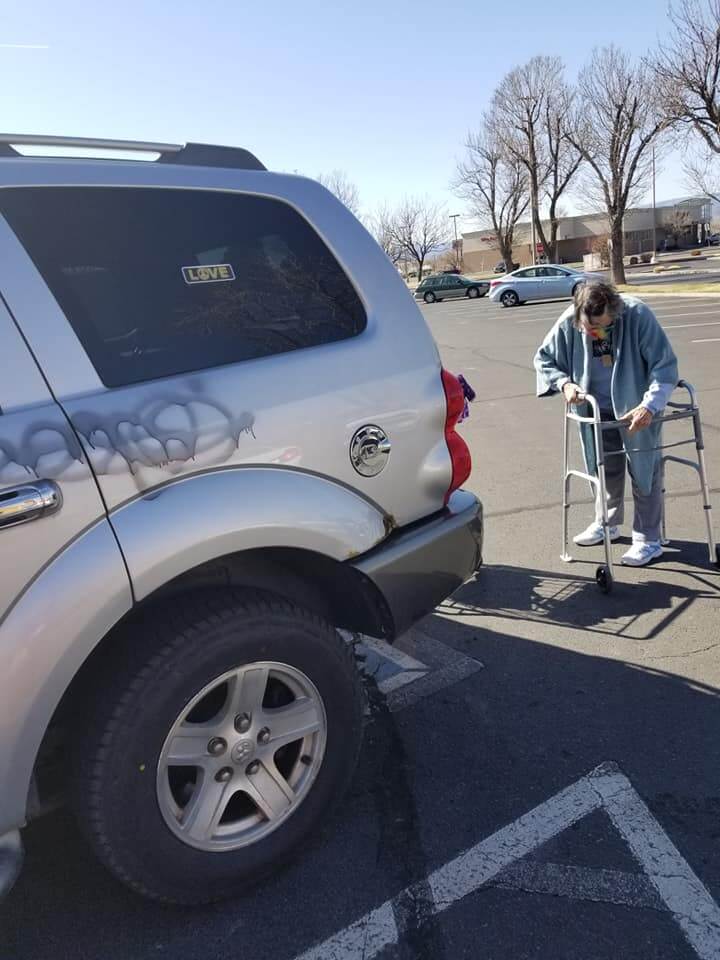 A friend drove a car belonging to her now legally-blind housemate to Dollar Tree in Clifton, bringing her 90+ year old mother, who uses a walker, for a short shopping trip. It was late morning on Wednesday, March 31, and they parked in a handicapped spot in front of the store. They were in the store less than an hour, and when they came out, they found someone had vandalized their car with black spray paint.
No other cars in the parking lot were targeted.
The only distinguishing features on the car are two small stickers: one in a side window that says "Love" with a peace sign for the "O," and a cross in the rear window.
Surveillance cameras in the parking lot face the wrong way and were unable to get a view of the perpetrator.
The crime has been reported to law enforcement.
If you witnessed this incident or have any information about who may have committed this crime, please contact the Mesa County Sheriff's Department as soon as possible.