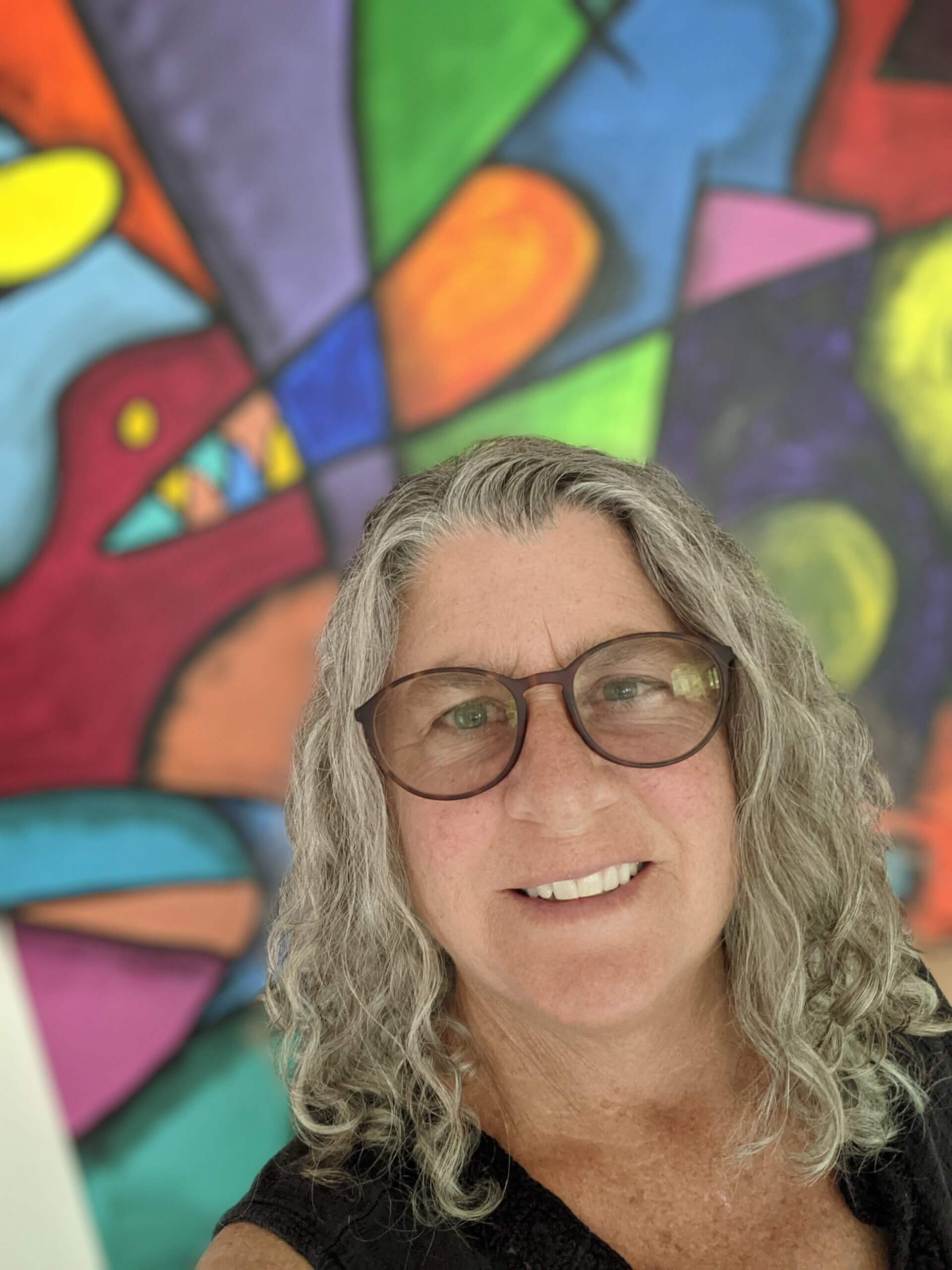 Anne Landman became a Registered Respiratory Therapist in 1982 and from 1982-1999 worked in the emergency room, acute-care hospitals, a rehab center and finally in home care until 1996. She obtained a bachelor's degree in Communications from Colorado Mesa University in Grand Junction in 1992 (then Mesa State College). From 1996-2004 she worked for the American Lung Association of Colorado heading their Western Region Office. In 1997, while working for the Lung Association, the attorneys general from 46 states sued the tobacco industry and millions of tobacco industry documents were placed on the internet as a result of these lawsuits. Anne studied these documents out of curiosity on her own time, and as a result became a professional tobacco document research specialist. From 2005-06 she completed a 15 month fellowship at the University of California San Francisco's Center for Tobacco Control Research and Education under Dr. Stanton Glantz, who invited her to apply for the fellowship. From 1999-2006 she published studies and analyses of tobacco industry behavior in major medical journals, including the American Journal of Public Health (AJPH), the Journal of the American Public Health Association (APHA) Tobacco Control Journal and Social Science and Medicine. She has testified as a document archivist in trials against the tobacco industry, and based on what she learned from the documents she became a national and international speaker on corporate PR strategies and tactics. After observing similarities between the way the tobacco industry operates and the PR strategies other big industries began adopting, Anne's interests expanded to include corporate, government and political PR strategies, including tactics like greenwashing, pinkwashing, healthwashing, greedwashing, use of front groups to affect public opinion and so-called "corporate social responsibility" programs. From 2006 until 2012 she worked for the Center for Media and Democracy (CMD), publisher of PRWatch.org and SourceWatch.org. While at CMD, she started SourceWatch's Tobacco information portal and served as Managing Editor of PRWatch and SourceWatch. In addition to corporate behavior, Anne is interested in local, state and national political shenanigans, consumer scams, and more. This blog contains news and views that Anne finds of interest, as well as her own original writing and observations. The opinions in the blog are her own.
Tobacco Document Research
As a tobacco document researcher, Anne analyzed and summarized thousands of tobacco industry documents. Her document analyses have been published in the international medical journal Tobacco Control, where she described tobacco industry aggression toward businesses that voluntarily enacted smoke-free policies, and in the American Journal of Public Health, where she exposed the political and social benefits that the tobacco industry derives from its "youth smoking prevention programs." Her research has also been published in the journal Social Science and Medicine and Journal of the American Public Health Association (APHA). As Anne's research career progressed, she felt a wider audience should see and learn from the information in industry documents and created an Internet list serve to which, at its peak, over 3,000 health advocates from 35 countries subscribed. Her document discoveries assisted other countries in suing the tobacco companies. One of her most famous findings was the R.J. Reynolds internal sales presentation titled "Project S.C.U.M," which discussed RJR's plans to increase sales of Red Kamel cigarettes to gay, immigrant, youth and homeless people in the San Francisco area. You can browse Anne's document collection at Tobacco Documents Online. Under "Research Collections," check "Landman."
Anne lives in western Colorado with her husband, a Licensed Marriage and Family Therapist, Licensed Social Worker and Certified Addictions Counselor, and their amazingly well-behaved and trustworthy rescue dog, O. Contact her at Anne@AnneLandmanblog.com, or at (970) 216-9842.