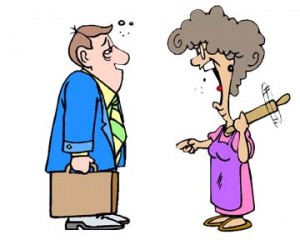 This 1987 Brown & Williamson marketing memo recommends a theme for an advertising campaign to sell a new brand of cigarettes to young adult, blue-collar males who are stuck in boring, repetitive union jobs.  A disdainful concept of the blue collar worker pervades the piece, and forms a theme that is repeated throughout.
The proposal reads:
"Roger Rhu…is depicted as the outdoorsman. The fresh-water fisherman of mid-America and the prototypical blue-collar, larder-enhancing sport hunter. Primary images show him on location in the early morning, backgrounded by chums.  Accompanied by hounds, sometimes in, on or near his old 'pick up,' in the mist or midst of primeval America, readying for, or resting after, pursuit of his quarry."
When not in the field, "Roger Rhu" would tie flies, clean his weapons, pan-fry steelheads (fish) and "show the taxidermists a thing or two."
Overall, the proposed ad campaign has a strongly anti-social undercurrent and portrays American men as war-hungry, fawning over weapons, displaying Neanderthal tendencies and having a need to escape from women in order to cope with them.
B&W says hunter "Roger Rhu" would take joy in the "paramilitary planning and execution of a womanless trek back into a somehow prehistoric, simple, meat-gathering past…He lights up a cigarette at those special times when contentment seems especially profound.  A good drag talks louder about how he feels and what he enjoys than anything his family or friends can drag out of him."
The rationale for the ad campaign is as follows:
"…IN A WORLD WHERE MAN'S NATURAL BELLIGERENCE AND RISK SEEKING ARE SCORNED AND EVEN RIDICULED BY THE EMERGENT COMMON-SENSE, SENTIMENTAL VALUE SYSTEMS OF A PEACETIME FEMINIST SENSIBILITY, HUNTING AND FISHING REMAIN THE FEW MASCULINE PASTIMES ACCEPTABLE AS ALTERNATIVES TO WAR…"
B&W describes the target audience as overly-constrained, hen-pecked males:
"The primary appeal is directed to the blue-collar, time-clocked, dues-paying union member, working at a boring, repetitive, good-paying job.  He's married, about to be, or looking to be.  He goes fishing or hunting when he can. When she doesn't give him too much grief.  Sometimes because she does."
This B&W marketing memo shows that the corporate advertising mentality can be aimed at reinforcing negative stereotypes while simultaneously pushing harmful products.
Source: Brown & Williamson Young Adult Male Creative, (pdf) 1987, Legacy Tobacco Documents Library, Bates No. 621709305/9309