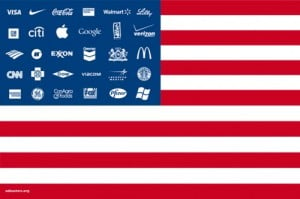 Think businesses have too many rights over citizens? Then attend a free informational session Tuesday, April 29 in Grand Junction about the groundbreaking Ballot Initiative #75, the "Right to Local Self-Government," also known as the "Colorado Community Rights Amendment." Initiative #75 would amend Colorado's constitution to make the rights of people superior to corporate rights. It is now moving to the petitioning stage, and if it passes, will give local communities "the power to enact local laws establishing, defining, altering, or eliminating the rights, powers, and duties of corporations and other business entities operating or seeking to operate in the community." Initiative #75 would bar the state from forcing unwanted for-profit corporate projects onto unwilling communities. It would let communities have the final say in whether they want to allow pursuits like hazardous waste dumps, factory farms, fracking, GMO crops, etc., near houses, schools, playgrounds, etc. Communities would be able to make these decisions freely, without the threat of lawsuits by the state or by corporations or their lobbying groups..
What: Informational session on Ballot Initiative #75
When: Tuesday, April 29 at 6:00 p.m.
Where: Mesa County Public Library, Central branch (5th St. and Grand Ave.)
Who: By the ballot initiative's main listed proponent, Cliff Willmeng, a registered nurse from Lafayette, CO.