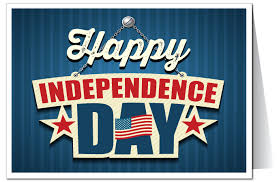 Independence Day is Mesa County offered fun for some, but caused a tremendous amount of trouble and expense for citizens in the evening due to multiple fireworks-caused fires, intoxicated drivers, people angry at neighbors who continued to blast fireworks off late into the night, loose dogs running scared and a host of other problems.
Someone using illegal fireworks started a major fire at 26 and G 1/2 Roads around 10:00 p.m. on Independence Day. The fire lit up the night sky with an orange glow and could be seen for well over mile away. The fire caused evacuation of several houses and burned a wood pile and barn. Grand Junction Fire Department engines 4, 5 and a BLM brush truck responded to the fire. Despite the glow of the fire being visible and smoke smell filling the air for miles around, people living in the immediate area continued blowing off illegal fireworks, which were visible in the night sky along with the blaze.
Fires were also reported on Buffalo Drive on the Redlands and Bean Ranch Road in Whitewater, where a fire initially reported as 100 ft in diameter quickly grew to 1/2 acre by 11:00 p.m., with flames visible from Highway 50. The Bean Ranch Road fire was reportedly on BLM land with no one attending to it.
It was also a busy night for law enforcement. An elderly woman at 2856 1/2 Elm Ave. called law enforcement at 11:16 p.m., extremely anxious about fireworks being thrown into her yard and threatening to go outside with her gun and kill the people who kept setting them off if law enforcement didn't come immediately and make them stop.
Law enforcement responded to many calls regarding intoxicated people stumbling around at Lincoln Park and on the streets, as well as drunken drivers throughout the valley weaving and going going off the sides of roadways. At 11:12 p.m., an intoxicated man reportedly passed out on the street approximately 200 yards east of 30 and E Roads. Stray dogs were reported running loose from Loma to Orchard Mesa and Animal Control was called.
Another brush fire was reported on Highway 50 at mile marker 47 at 11:06.p.m.
"We're getting slammed," law enforcement reported.