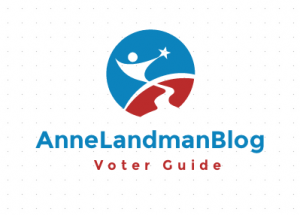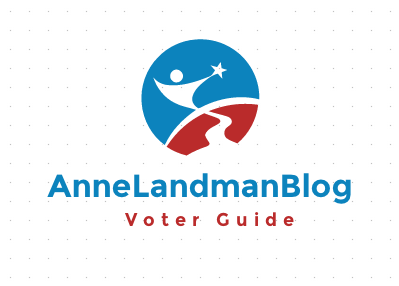 This guide offers AnneLandmanBlog's opinion on upcoming ballot measures and candidates for District 51 School Board, in case you're wondering who and what to vote for.
Recommendations
Mesa County Valley School District 51 Director for District A (four year term) – Recommended vote: Doug Levinson. 
Mesa Valley School District 51 Director for District B (four year term) – Recommended vote: Paul Pitton
Proposition BB (State-wide measure)- Lets the state keep $52 million of excess marijuana taxes over and above what is allowed by TABOR, and would put it towards public school construction, law enforcement, substance abuse treatment and prevention, youth programs and marijuana education, instead of refunding it to taxpayers (at the rate of approximately $8 per taxpayer).  Recommended vote: YES/FOR
You can see a sample ballot here.
Discussion:
The biggest factor determining AnneLandmanBlog's choice of school board candidates is that both are endorsed by the Mesa Valley Education Association (MVEA) and the League of Women Voters. The MVEA's input is particularly important because the organization is made up of teachers, principals, administrators and other employees of District 51. These are the people who are in the schools every day, interacting with students, working with schedules, policies, budgets, building integrity (or lack thereof), testing, curricula and other school-related issues day in and day out. If you want to know what works and what doesn't in the school district, what schools need and what they don't, the members of MVEA are the folks to ask.
A Telling Flap over Pitton's Eligibility
Outgoing board member Ann Tisue (pronounced "Ty-shoo") recently accused Mr. Pitton of being ineligible to run for the District B seat based on his residency. Her accusation and its aftermath have been quite informative.
It is important to note that Ms. Tisue supports Mr. Pitton's challenger for the District B seat, Mr. George Rau, incumbent Mr. Jeff Leany, for the District A seat.
On October 20, Ms. Tisue made a statement to the media about her discovery that Mr. Pitton lives outside District B, as the area is currently drawn on D-51's area map.
D-51 changed it's maps not too long ago, and had an outdated map posted on its website during the time candidates were being recruited to run.
As an existing board member, Ms. Tisue should have known that the District is responsible for certifying and approving candidates to run for open board seats, so any judgement about whether a candidate's residency renders them eligible or ineligible to run would be theirs. But instead of approaching D-51 about the error first, Ms. Tisue ran to the media and used the information to try to malign Mr. Pitton. In a statement to KKCO-TV News, she sniffed,
"I just have a really hard time understanding how he [Mr. Pitton] couldn't be more careful. If he's going to be in control of a $100 million budget with 44 schools, I would expect someone that would be a lot more careful."
The facts were that Mr. Pitton had fulfilled all of the requirements to become a candidate, and the District had qualified him for the ballot. D-51 employee Terri Wells, who serves as secretary to the Board and is the person who certifies candidates' eligibility to run for open School Board seats, was responsible for the error, not Mr. Pitton.  Mr. Pitton had played by all the rules.
To his credit, Mr. Pitton has said if he wins, he will sell his house and move his family into District B, as it is currently drawn on the map.
That's dedication.
Ms. Tisue's hurry to use District 51's error to try to tarnish Mr. Pitton and malign his ability to serve as a school board member is instructive more about her character than anything else. By association, it is also likely instructive about the character of the people she backs for school board, namely Mr. Rau and Mr. Leany.
P.S. – If you want to avoid the drama of the residency flap completely, Cindy Enos-Martinez is also a good choice for the District B Seat. She has served on the D-51 School Board before and has been on City Council and served as mayor of Grand Junction.