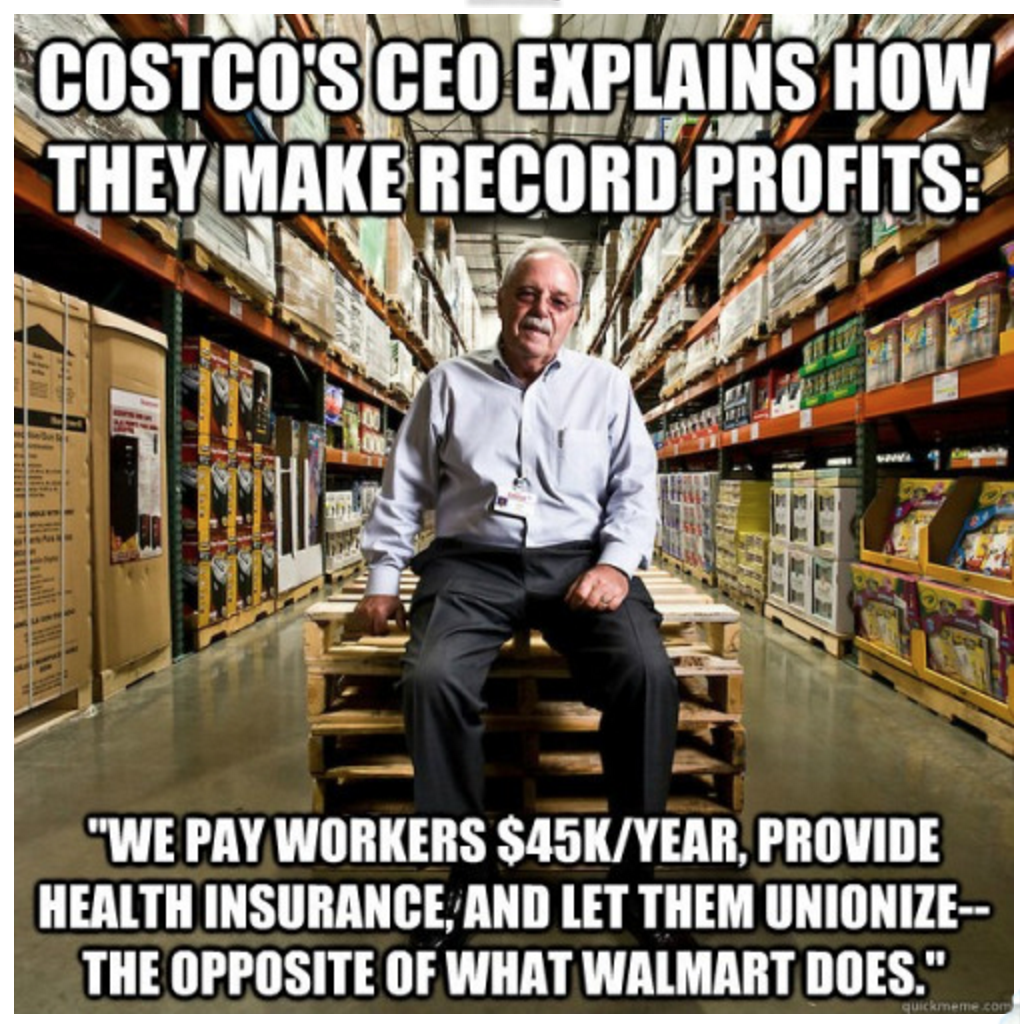 Colorado's Amendment 70, if it passes this November, will gradually raise the state's minimum wage to $12.00 an hour by 2020. Some people wonder, if we pay people a higher minimum wage, where will the money come from?
The money comes from either a businesses' profits, or its debts. But raising the minimum wage doesn't necessarily mean customers will pay higher prices for goods and services. To the contrary, a number of real-life examples show that rock-bottom pay and benefits don't necessarily translate into lower prices. In fact, stingy wages often prove even more costly.
Low wages are associated with higher employee turnover, and the lower the wage the higher the turnover. Some fast-food chains, for example, have a 100 percent annual employee turnover. This can cut into employers' bottom line by increasing hiring and training costs. Data from places where the minimum wage has already been raised show that higher wages consistently lead to greater employee retention, higher employee satisfaction, loyalty and productivity, less turnover, and lower training and hiring costs for employers. Higher wages also result in less employee theft, where low-paid employees steal food and clothing to help themselves and their families get by. This all translates to sizable savings for employers.
Big, well-known, successful chains like Costco, Trader Joe's and QuikTrip Convenience Stores are known for investing heavily in their employees, but at the same time they have some of the lowest prices in the country for their goods. Why? Because the financial benefits these companies realize from providing their employees with decent wages and benefits have been more than balanced out by what they experienced in lower employee turnover, lower hiring and training costs, greater employee productivity, satisfaction, loyalty and sales.
The Costco vs. Sam's Club Example
Take for example Costco vs. Sam's Club, which is owned by Wal-mart.
Costco's employees earn an average of $17/hour. Eighty-two percent of Costco employees are covered with health insurance, and they pay just 8 percent of their health insurance premiums. Ninety-one percent of Costco employees have retirement plans, and the company pays about $1,330 annually towards each employee's retirement plan. At Sam's Club, the average wage is about $10.00 per hour, fewer than half of Sam's employees have health insurance, and those who do pay 33 percent of their health insurance premiums.
Costco's operating costs are obviously higher than Sam's Club's, but Costco's employee turnover rate is just 17 percent overall, and drops to only 6 percent after a year of employment. Costco's attractive pay and benefits package is specifically aimed at discouraging quitting. Sam's Club's turnover rate is about 44 percent annually, so they are losing over twice as many employees yearly as Costco, and incur greater costs for hiring and training new employees on an ongoing basis. A Costco employee generates about twice the amount of profit as a Sam's Club employee, and Costco also enjoys one of the lowest employee theft rates in the industry. Costco's extremely loyal and efficient workforce generates billions of dollars more in sales each year than Sam's Club's workforce, and Costco does it with 38% fewer employees than Sam's.
What's more, in 2013 Costco had an 8% growth rate in sales while WalMart/Sam's Clubs saw only a 1.2% rise in sales.
Both chains have low prices, but one chain is more efficient and successful, with a more stable, more satisfied workforce. Despite it's extraordinarily high wages and benefits for employees, investors have called Costco "unstoppable" and "Amazon-proof."
This proves that a race to the bottom isn't the only way to operate a business, as the Grand Junction Chamber of Commerce would have us believe. Being stingy towards employees is not the best business model, and is often a less efficient one.
As it is with everything, you get what you pay for when it comes to your workforce.
Well-compensated workers pay sizable financial benefits to employers through increased loyalty, efficiency and longevity. This can also lead to a boost business. Experienced employees are more knowledgeable and create a bigger draw for customers. They answer questions knowledgeably and accurately, help customers locate merchandise more easily and generally make the shopping experience smoother and easier. This in turn draws a larger and more loyal customer base.
Paying low wages is a choice, not an economic necessity.
Clearly businesses can pay employees decent wages and still thrive.
So don't be afraid of an increase in Colorado's minimum wage. Beyond the benefits noted above, a higher minimum wage will put more money into the pockets of people who will spend it locally, which will further boost the western slope's economy.
Decades of western slope employers offering rock-bottom wages so far have not succeeded in changing our area's persistently downward-spiraling economy. The lessons that can be learned from highly successful chains like Costco, Trader Joe's, QuikTrip and others show that a decent increase in the minimum wage could be just the shot in the arm western Colorado needs.
---