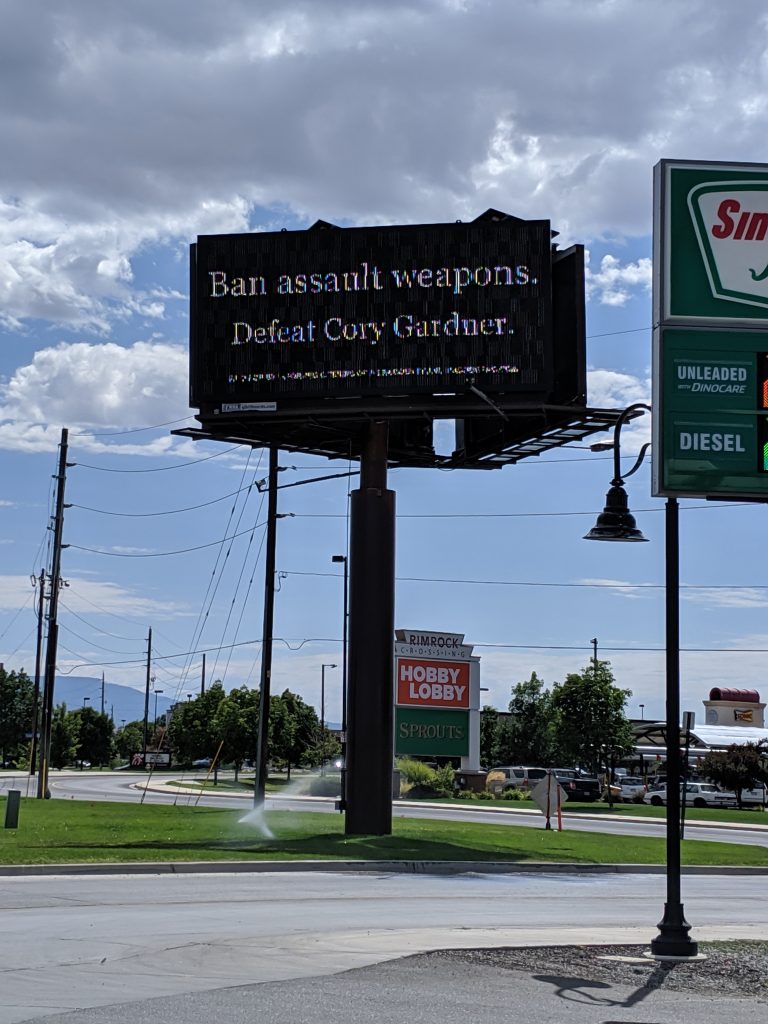 Mesa County residents fed up with the national epidemic of gun violence in the U.S. are teaming up with Mad Dog PAC of Washington, D.C. to run a billboard in Grand Junction aimed at pressuring congressional Republicans to address the national epidemic of gun violence and rampant mass killings happening around the country.
The billboard targets Colorado's Republican Senator Cory Gardner in particular, who is up for re-election in 2020 and is known for taking no action and offering only prayers, platitudes and condolences after every mass killing that occurs.
The Democratic-led House of Representatives has already passed effective gun control legislation, but Senator Mitch McConnell (Republican, KY), Majority Leader of the Senate, has blocked the bill from coming to a vote to appease the National Rifle Association which works to stop legislation aimed at making Americans safer from gun massacres.
The anti-Cory Gardner/gun control message will be on the billboard on I-70B in front of Sprouts and Rimrock Marketplace, on the board facing west, where it will be visible to drivers coming into Grand Junction. The message will be up for one week starting next Tuesday, August 20, and will stay up longer if donations are received to keep it up longer. If enough funds are received the message will also go up on additional boards around town.
Contact Anne Landman for information on how to donate to the billboard campaign.