Colorado Mesa University (CMU) President Tim Foster has long used CMU to create high-paying jobs for Republican friends who either lost elections, were term-limited out of office or simply had no other place to go. His use of CMU for patronage appointments for exclusively Republican pals is so notorious that in 2007 Leslie Robinson, a writer for the Colorado Independent, dubbed the school "Mesa Republican College."
The financial misuse of a taxpayer-funded institution by a person in position of power to benefit friends and acquaintances is called "cronyism" Its formal definition is "the appointment of friends and associates to positions of authority, without proper regard to their qualifications." People often confuse cronyism with nepotism, which is when a powerful person appoints family members to positions of authority without regard to their qualifications.
What's wrong with cronyism?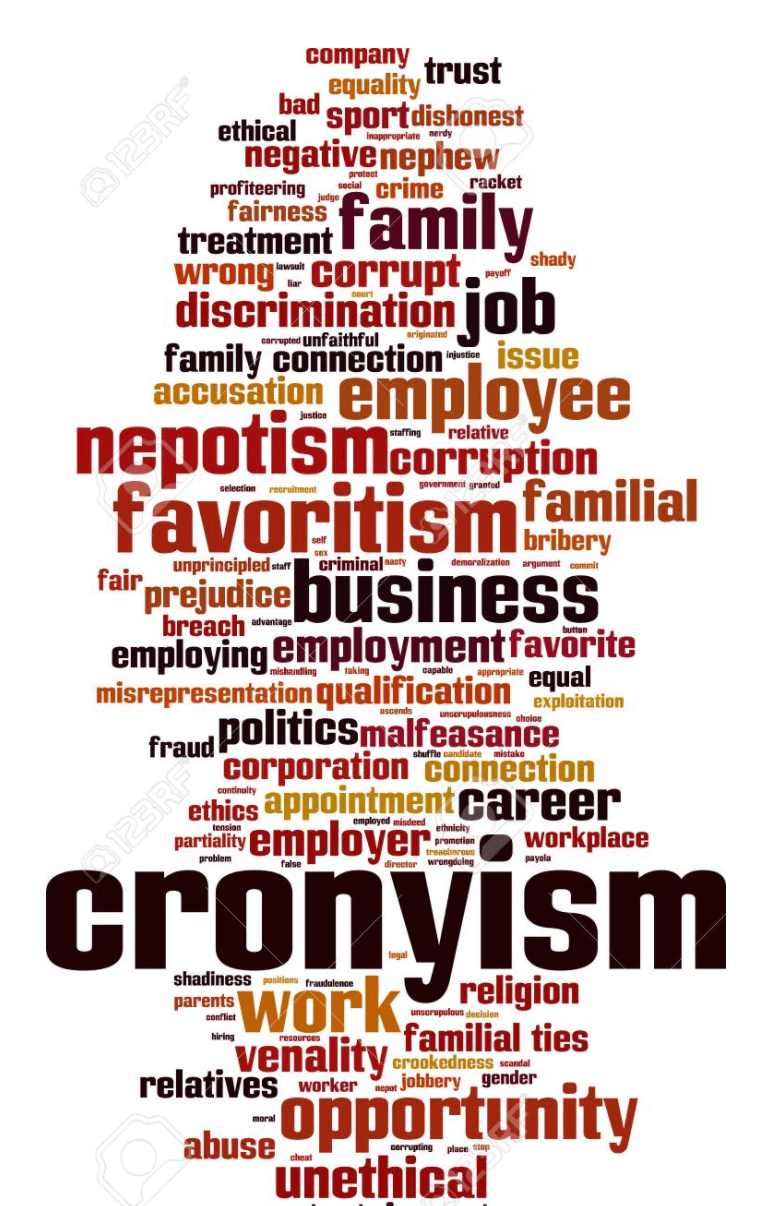 Cronyism mingles public with private interests, dismisses the value of truly skilled and knowledgeable people and discourages talented people who aren't in the powerful person's "club" from applying for jobs. It wastes taxpayer money on poorly skilled, unskilled or unqualified people, and it's a tacit way a powerful person can signal that the people around him who belong to the wrong political persuasion are not only worthless, but powerless. It also allows a powerful person to assure all possible advantages accrue to the people he favors, specifically those who share his views and philosophy. Cronyism turns an institution, in this case CMU, into an oligarchy — a power structure in which all of the power rests with a small number of insiders who belong to the ruler's "club."
Is there a better way to run a university?
Of course.
The opposite of an oligarchy is a "meritocracy," a system in which people are chosen to fill positions based solely on their competence, knowledge and ability to do the job. That hasn't been the case here, but it could be a welcome change that CMU's Board of Trustees could aspire to when choosing a new university president.
Crony hires at CMU
Foster became CMU President in March of 2004.
Below is a list of evident crony hires at CMU since Tim Foster became President of CMU. It may not be an exhaustive list, since some appointments could have occurred out of the view of press, media and staff. Note that many of the job titles include "acting" or "interim," which is common when jobs are given under a spoils system. It goes without saying that each of the crony appointments that we know about were, of course, handed to Republicans.
Former State Sen. Ron Teck resigned from the legislature in 2006 before the end of his last term to keep from having to comply with a new law that barred legislators from lobbying for two years after they left office.  After Teck stepped down from his Senate seat, he was given a job at Mesa State College as an "Interim Assistant Budget Officer." (Mesa State College was the former name of CMU.)
In August of 2006, after she left office, former Colorado House Representative Gayle Berry (pdf) was brought on at Mesa State as a lobbyist on Budget and Capital Development. This is an instance of taxpayer-funded lobbying. Berry was term-limited out of office.
In 2007, John Marshall, a Republican political operative who never held elected office, was hired on at CMU as Development Director at a salary of $100,000/year after he managed the losing campaign of Bob Beauprez and Janet Rowland, who ran for Governor and Lieutenant governor, respectively.
Not to be left out, John Marshall's wife, Linde Marshall, was also handed a plum job working in the office of CMU President Tim Foster (pdf) in 2019.
John Marshall was hired to replace Craig Glogowski, who was a former staffer for U.S. Senator Hank Brown (R-Colorado) prior to working at Mesa State.
Derek Wagner was appointed as "Acting Director of Strategic Initiatives" at CMU in 2009. Wagner faced no rival applicants, according to the Colorado Independent, which reported that Wagner worked for Colorado U.S. Senator Wayne Allard from 2001 to 2007. The paper said that at Mesa State, "he will 'assist college President Tim Foster with 'special projects' within college operations." Wagner is now Vice President for Intergovernmental and Community Affairs at CMU.
CMU hired former State Senator Steve King to be "Coordinator of Campus Security and Training" from July 2012 to December of 2013. King left after he was arrested for embezzlement and fraud. King turned out to be triple-timing three different taxpayer-funded institutions: His time cards showed he worked up to 194 hours at CMU while also working as a State Senator and working part time at the Mesa County Sheriff's Office. King was charged with falsifying time cards and embezzling from CMU and MCSO. King pled guilty to three felonies in January, 2015.
Josh Penry was a former Colorado House Representative, State Senator and failed gubernatorial candidate when it was announced in the Daily Sentinel that he was a finalist for Director of Development at Mesa State in 2005, a job that paid $75,000-$80,000/year — about double his salary as a legislator, which was $30,000 plus a $12,000/year per diem. Letters to the Editor in the Daily Sentinel at the time condemned the consideration of Penry for the patronage job at Mesa State, and showed the local public's resentment over the pattern of Republican cronies being handed patronage appointments at Mesa State. There is no evidence Penry took the job — perhaps the public pushback made a difference in this instance. Nevertheless, several of Penry's family members went on to receive favorable treatment at Mesa State.
Daily Sentinel, 27 April, 2005, Letters to the editor roundly condemning Mesa State cronyism 27 Apr 2005, Wed The Daily Sentinel (Grand Junction, Colorado) Newspapers.com
09 Apr 2005, Sat The Daily Sentinel (Grand Junction, Colorado) Newspapers.com
In 2009, Mesa State College hired Josh Penry's sister Kristi Pollard as Acting Director of Development. Kristi Pollard is married to Tim Pollard, a Republican political operative who, with Penry, ran a Republican astroturf lobbying firm called EIS Solutions. (EIS Solutions was caught falsifying business owners' signatures on a pro-fracking petition in Fort Collins in 2013). Incidentally, Curiously, Tim Pollard was recently found to be sitting in as a "guest" in a meeting of the committee charged with hiring a new president at CMU. The reason for his presence was not explained.
At the same time that Penry's sister worked at CMU, CMU employed Penry's wife, as  "Interim Director of Development" and also "Assistant to the Director of Development." The Colorado Independent reported that Penry's relatives were not hired in the usual competitive process for at least two of the three positions they held. According to the October 26, 2009 issue of the Independent, "…because Penry's sister and wife were hired to assume 'acting and 'interim' positions, they were likely appointed and did not have to compete with other applicants."
In 2013, after she was term-limited out as Mesa County Commissioner, CMU made a job for Janet Rowland by creating an entirely new entity called the "Center for Local Government" and installing her as the head of it. The school initially used a $10,000 grant from the the "Unconventional Energy Center" to create the job according to the Mesa State College paper, The Criterion. The "Center for Local Government" no longer exists. It has no phone number and isn't listed anywhere on CMU's website except as a logo/trade name. A recent request to the University's information center for the contact information for CMU's "Center for Local Government" came up empty.
David Ludlam, who worked for Scott McInnis when he was in Congress, was hired on as CMU's Director of Public Relations in 2018. Ludlam formerly was the Executive Director of the Western Slope Colorado Oil and Gas Association. We can assume that had he not been Republican, the job would not have been made available to him.
Recognition and jobs given to family, friends and big donors
It's also worth noting that most of the big construction projects at CMU have gone to Shaw Construction. Steve Meyer is a co-owner of Shaw Construction and the person the Meyer Ballroom at CMU's University Center is named after. Steve Meyer donated the Meyer Ballroom to CMU.  Liz Meyer is Steve Meyer's daughter-in-law and the wife of Sam Meyer, the Western Colorado President and part owner of Shaw Construction, so Liz has two family members at Shaw Construction. Liz Meyer was hired at CMU in 2013 as a "Development Officer" and has since been promoted to Chief Executive Officer of the CMU Foundation. Liz's parents are Dennis Herzog, the former long time managing editor of the Grand Junction Daily Sentinel, and Kathryn Herzog, who was the first Development Director for the CMU Foundation. Liz was essentially handed the same position her mother had before her.
This is not an exhaustive list of the cronyism that has gone on at CMU under Tim Foster. It's just the cronyism we know about. Any additional information is welcome.