After examining paperwork from their transactions at Red Rock dealerships, more people report they've found forged signatures on their contracts and other documents from their deals:
Example #1:
Person's real signature from her tax return:
The signature on her Red Rock GMC contract (January, 2023):
Example #2:
Received via Facebook Messenger from a person who bought her car at Red Rock Hyundai: The forged signature is the one at the top of the screen shot, her real signature is the lower one: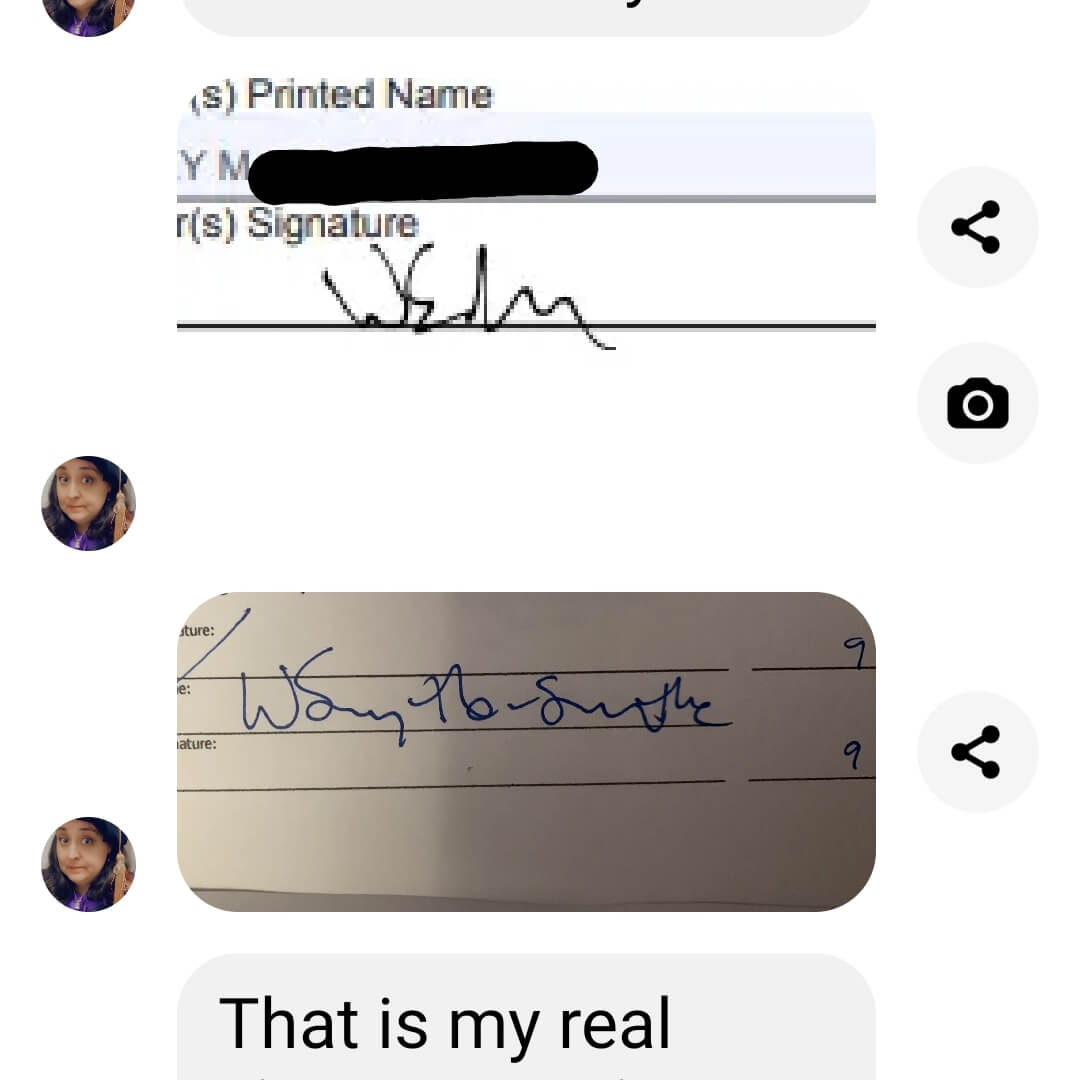 Example #3:
Signature on the same person's credit application from Red Rock GMC:
If you did a deal at a Red Rock dealership any time from 2016 until now, were asked to sign on an IPad, and/or were never shown your entire contract while at the dealership before they added your signature to it, and if they gave you your documents on a thumb drive like the one pictured below (so you could not see your documents while you were at the dealership), there is a chance you may find additional charges added to your contract that you were unaware of, and you may possibly find forged signatures on your documents as well. For some people, the extra charges they found added to their contracts without their knowledge have totaled in the thousands of dollars:
If you find signatures on your documents on the lines marked "Buyer" and "Purchaser" that don't look like your own signatures, or if you find you were charged for extra items you didn't know were added to your contract, like extended warranties (look for words like "Portfolio," "AUD" or "Endurance VSC" — these are extended warranties), Resistall coatings, "Drive-Pur" detail package, "Worry Free" maintenance agreements, "Worry Free gas," etc.), immediately file a complaint with the Colorado Department of Revenue's Auto Industry Division using their online complaint form, upload copies of your deal documents along with the complaint and contact Red Rock dealership owner Bryan Knight at bryank@tdauto.com or on his cell at (801) 792.3711 (voice or text) to discuss with him how to rectify it.
Forging someone's signature on a legal or financial form, like a contract or credit application, is a Class 5 felony in Colorado.