Something's going on at The Blue Pig Art Gallery at 101 W. Third Street in Palisade.
In January of this year, Darin Carei sold the building and the gallery to Charles and Heather Nowak for $1,135,000.
Things seemed pretty normal for awhile after the sale, with great local art continuing to be on display and art classes being offered in the building.
But things took a grim turn last Friday, when the new owners suddenly fired longtime Gallery director Kay Anglim Crane and the Gallery's longtime bookkeeper, Sue Keddy.
Crane and Keddy had served at the gallery for over 11 years, drawing a following and turning the Pig into a destination for local residents and tourists alike, who drop in between wine tastings, strolls along the Colorado River and peach eatings to enjoy what many agree is a gallery full of big city-quality art at small town prices.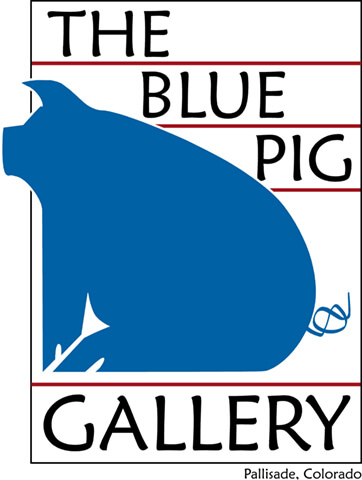 The sudden firing of Crane and Keddy shocked many artists who displayed their work there and volunteered time to help operate the gallery. As a result, some yanked their artwork out of The Pig to show their disappointment with the new owners' decision, and as a way to show their continuing support for Crane and Keddy. The result is blank walls and empty pedestals throughout the gallery.
There is still art in the gallery, but the amount of empty space is definitely noticeable.
When I asked the artist tending the shop why so much of the gallery was now empty of art, she said only that the gallery was "in transition."
I contacted the new owners to get their take on what was going on at The Blue Pig, and they would only say "this week has been very difficult" and their "intentions remain to maintain the Blue Pig."
Let's hope this great gallery can ride the storm and continue somehow. In the meantime, artists who pulled their work have been able to display it in other art galleries in the valley, like Uncanny Valley and Willow Creek Herbs and Teas on Main Street in downtown Grand Junction, the Orbit Art Gallery in Fruita, The Art Center and other locations.