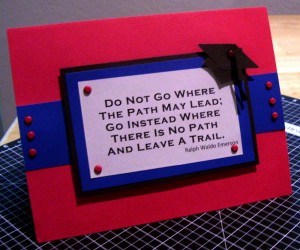 The Freedom From Religion Foundation has sent a letter to Colorado Mesa University President Tim Foster urging him to end the practice of allowing Gideons International to hand out bibles to students at on-campus graduation ceremonies.
A group of students who are about to graduate from CMU's nursing program have protested an administration plan to have Gideon Bibles offered to students at their December 11 pinning ceremony at Moss Auditorium. Program instructors indicated to the nursing students that the bible giveaway was a non-negotiable part of the ceremony. Later, under pressure, program staff held a mandatory vote on it by email only, a method that would allow them to identify the dissenting students.
The practice of handing out Gideon Bibles to nursing grads apparently dates back at least four decades at CMU, and has been unchallenged until now. CMU does not offer Gideon Bibles to graduates of any other degrees or programs, however, and just restricts the practice to the nursing program.
In his letter to CMU, FFRF staff attorney Andrew Seidel writes,
"Distributing bibles and scheduling religious invocations at university-sponsored events such as graduation ceremonies raise constitutional concerns. This is particularly true because of the proselytizing nature of bible distribution. It is a fundamental principle of Establishment Clause jurisprudence that publicly-funded institutions cannot in any way promote, advance, or otherwise endorse religion…"
Seidel further writes,
"Thrusting bibles at students — who may be of varying faiths or not faith — at graduation is coercive, embarrassing, and beyond the scope of our public higher education system. Individuals are free to worship on their own time in their own way. Students and supporters in the audience should not be expected to show obeisance toward religious ritual or belief systems which are not their own. CMU ought not to lend its power and prestige to religion, amounting to a governmental endorsement of religion that excludes the 23% of Americans that identify as nonreligious."
It's Been Going on for Years, So Why Now?
CMU has been offering bibles to nursing grads for years, so why is the practice being challenged only now?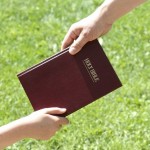 Probably because a growing number of Americans, along with an especially large number of so-called "millenials" born after 1981, identify themselves as non-religious. About 35% of Americans born after 1981 consider themselves nonreligious. This is the same population that makes up most college and university student bodies. Many of these students are savvy and know that having bibles be distributed on the campus of a public school violates their rights. As Seidel of FFRF points out in his letter, the practice of distributing bibles "alienates non-Christian students, teachers and members of the public whose beliefs are inconsistent with the religious message being promoted by CMU." Numerous court cases have found the practice violates the Establishment Clause of the U.S. Constitution, which prevents government from endorsing a religion.
The potential legal quagmire CMU could face by hosting this on-campus bible giveaway (and ones in the future, if there are more) could easily be defused by moving the giveaway off campus, to a nearby church or coffee bar. Graduating nursing students could then simply be informed that if they want a free bible, all they have to do is go to that establishment after the ceremony and show their pins. Students who don't want to be put in the position of having to refuse a bible in front of everyone at graduation would be off the hook, and so would the school.
It's an easy fix. What remains to be seen is how far CMU administration will go to try to hang onto what is quickly becoming an archaic practice, and which, as they now well know, could hold some legal liability for the school as well.