Doctors in Grand Junction who have gotten frustrated with the modern bureaucracies of health care are adopting an entirely new, less complicated and more satisfying business model that cuts out insurance companies completely and lets them spend generous amounts of time with patients.
It's called "concierge medicine," and in this business model, patients pay a single yearly fee to a doctor. In exchange, they get fast access directly to the doctor via phone, secure email, text, 24/7 video chat or in person. At office visits, which can be gotten on short notice, concierge doctors give their patients highly personalized care and spend as much time as necessary to answer every last question their patients may have about their condition. And if later on after the appointment you think of something you forgot to ask, just call, text, or email your doctor and get an answer right away.
This kind of personal, patient-centered care hasn't existed for a long time. It makes us think of kindly, mild-mannered old-time T.V. doctors like Marcus Welby, M.D., who treated people like they were important individuals, and spent plenty of time with each of their patient in an age of increasingly factory-like, impersonal medicine.
Well, this isn't yesteryear, and not a TV fantasy, either. It is now really happening right here in Grand Junction.
A Pioneering Local Doctor
The first solo practitioner to adopt the concierge medicine business model in Grand Junction is April Goggans, D.O., a Grand Junction native. You may have known her when she was growing up locally as the daughter of fiery, red-headed long-time Orchard Mesa beauty salon owner Frankie Goggans and dentist James Goggans.
April Goggans attended high school and college right here in the Grand Valley before being accepted to the Arizona College of Osteopathic Medicine. She completed her training as an Osteopathic Family Physician in Corpus Christi, Texas, and has now returned to give Grand Valley residents the high quality medical attention she feels they deserve, and try and revolutionize the practice of medicine in a way that takes the misery out of it and gives doctors the luxury of more quality time to spend with their patients, like in the old days.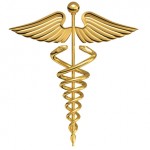 Dr. Goggans, a primary care physician, is skilled in treating conditions like diabetes (both insulin and oral treatment), high blood pressure, high cholesterol, obesity, kidney disease, neuropathy, atrial fibrillation, migraine, tension, and cluster headaches, fibromyalgia, chronic fatigue syndrome, anemia, and many more. As an osteopath, Dr. Goggans can also treat conditions like back or neck pain, sciatica, chronic sinus problems and hip, knee or foot pain. For more information about Dr. Goggans and osteopathic medicine, click here.
Putting Cost in Perspective
If you smoke a pack of Marlboros a day, you're spending over $2,000 a year on cigarettes. If you buy a frappuccino a day, you're paying almost as much. You could also easily spend that much per year on tires and maintenance for your car. But what about maintenance of your own health?
For a flat fee of just $1,500 per year you will be able to contact Dr. Goggans any time of the day or night, and get a response from her directly by text, secure email, video chat or phone.  She will even come your house for a medical problem if you ask for a house call. To cover a spouse or partner is just $1,000 more per year. She will treat the children of patients on an emergency basis, but is not a pediatrician and does not accepts children as primary care patients. She also makes calls to hotels for guests who experience emergencies or unexpected illnesses.
This new kind of practice Dr. Goggans is pioneering in our area allows doctors to end the misery of having to deal with the headaches caused by health insurance companies, their 800 numbers, billing departments, mandatory pre-authorizations for procedures, limited reimbursements and time-consuming paperwork.
Dr. Goggans strongly recommends that people use concierge medicine in addition to having health insurance, however, since this kind of practice does not cover hospitalization for major illness or injury.
To find out more about this unique new medical practice now available in Grand Junction and more about Dr. Goggans, go to DrAprilGoggans.com,