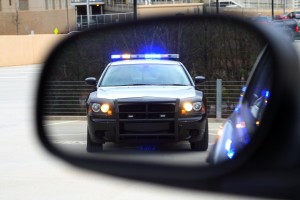 You're driving down the highway when all of a sudden you see a police car with it's light on behind you.
Do you know your rights are when you get pulled over by law enforcement? What do you have to do? What don't you have to do?
Encounters with police can be stressful, anxiety-producing and confusing for many people.
It's more important than ever for all citizens to know how to assert their constitutionally-protected rights when dealing with law enforcement. Now you can find out what your rights are during searches and arrests, police stops, and when being questioned by law enforcement.
Free Workshop
Next Tuesday, March 8, from 5:00 to 6:30 p.m., the ACLU of Colorado will present a Know Your Rights Training in Grand Junction. The training will be held at Colorado Mesa University, Houston Hall Room 139, 1100 North Ave., Grand Junction, and will be taught by ACLU speaker Kathleen Hynes, Ph.D. and will provide information and simple steps, based on constitutional protections and criminal case law, for handling interactions with police and other forms of law enforcement.
Dr. Hynes will expose commonly believed myths and teach the realities about our constitutionally protected rights. Participants in the training will learn how to keep their cool and assert their constitutional rights, if necessary, when stopped by law enforcement, as well as how to report instances of police misconduct.
This event is open to the public and completely free. We hope to see you there!
Please RSVP to Alejandra Garza at agarza@aclu-co.org.
If you can't make the seminar, you can download the ACLU's 13-page PDF brochure called KNOW YOUR RIGHTS about how to act during a law enforcement stop, and what your rights are. The download is free.
–updated at 4:08 p.m. 3/2/2016