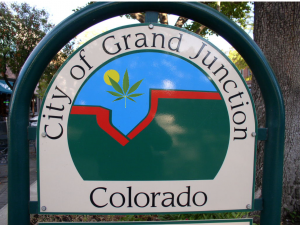 On Thursday, November 17, members of Grand Junction Cannabis Action Now (GJCAN) turned petitions in to the City containing 3,300 signatures to get a proposed ordinance (pdf) on next April's citywide ballot to bring marijuana commerce back to Grand Junction.
The group needs 2,254 valid signatures for the proposal to advance.
The City has ten days from the day the petitions were turned in to validate the signatures, making November 27 the deadline for the city to declare whether the goal was met. City Clerk Stephanie Tuin says they are working now to validate the signatures, and says they actually validate each signature turned in.
If GJCAN has submitted enough valid signatures to get the measure on the ballot, City Council will get an opportunity at its January meeting to approve the petition's wording and adopt the ordinance as-is. Council's other option, if they are still too afraid to address the marijuana issue themselves, is to send it to the April ballot for a vote of City residents. Either way, by its inaction on the marijuana issue, Council has missed it's opportunity to weigh in on the matter and left it to City residents.
That's probably just as well, though.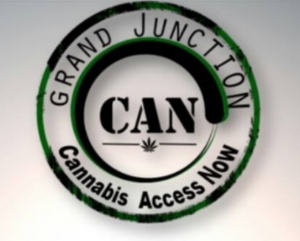 The ordinance was written by people who have experience in legal retail marijuana commerce. Many of them are former owners of the medical marijuana stores that existed in town prior to the City shutting them down in 2011. They have far more knowledge about the various issues surrounding pot locally than do Council members. Council would have had to start from scratch learning about it, and we we've already seen, they either just don't care about the issue one way or another or are biased against it. Chances are that collectively they wouldn't have had the inclination, knowledge or ability to craft a rational ordinance governing it.
Similarly, despite marijuana being a thriving, legal billion dollar business in Colorado, the Grand Junction Area Chamber of Commerce, who is supposed to encourage economic development, has also failed to even consider the possibility of bringing marijuana commerce to Grand Junction. Chamber President Diane Schwenke has said the chamber's board hasn't even discussed the matter, even though Amendment 64 legalized marijuana in Colorado  back in 2012.
With woefully ineffective institutions like City Council and the Chamber, City residents are left on their own to come up with ways to boost the local economy. To their credit, they have successfully taken the first step towards doing just that.
On November 27 Grand Junction residents will find out whether they'll get the chance to turn the fortunes of our city around.
The wording of the proposed ballot measure is here (pdf).