Hold onto your hats.
On August 2, 2017, Grand Junction City Council will become the first city in Colorado, and one of the first in the nation, to host a Satanic invocation at a council meeting.
It's not the first invocation to bring notoriety to Grand Junction. In January, 2011, G.J. became the first city in Colorado to host an atheist invocation.
What's going on?
The diverse invocations are the result of a policy Council put in place in 2008 in response to finding out the City's invocations had long violated the U.S. Constitution by endorsing religion.
Say, what?
In 2008, a member of Western Colorado Atheists and Freethinkers who attended Grand Junction City Council meetings as part of her job noticed that attendees were asked to stand and pray to Jesus Christ at the start of the meetings, making City Council meetings more like church services than a public meeting about sewers, zoning and building permits. This struck the member as odd, even illegal, and she brought the situation to the attention of the larger group of WCAF members. WCAF then analyzed the data on city council invocations over the years and found they were almost exclusively Christian, with speakers commonly using the occasion to proselytize by praying in the
name of "Jesus Christ." WCAF members then met with City Attorney John Shaver to discuss their findings. Mr. Shaver looked at the data, listened to WCAF members agreed the City's invocations amounted to an unconstitutional endorsement of Christianity by local government, and it had been going on for a long time. Mr. Shaver told Council they needed to change their invocation practice to comply with the law.
WCAF asked Council to end the invocations entirely, or at least tell speakers to refrain from saying the name of a specific deity during invocations. Instead, Council dug in their heels, worked to keep religious invocations and staunchly refused to censor what people can say during their invocations. City Council then crafted an invocation policy (pdf) — the city's first — that opened up the invocation to every individual and group in town, regardless of their religious affiliation. The only guidance the policy (Resolution 114-08) offers is that speakers should "not exploit the invocation opportunity to proselytize."
But the Christian proselytizing continues at City Council meetings nonetheless.
Religious speakers keep praying publicly in the name of "Jesus Christ" at Council meetings and the City has so far refused to stop speakers or notify them that they are violating city policy. Moreover, there are no consequences for violators. It's almost like there is no policy at all, as things have continued pretty much as they had always been.
But that seems to be exactly what the City was after.
Even after WCAF notified the city in 2013 that their new invocation policy had been completely ineffective and violations of the Constitution continued apace, the city did not respond or do anything to stop the ongoing violations. In fact, the mayor stills tells people to stand for the invocations.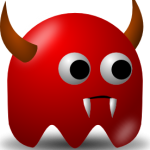 Anyone Can Say the Invocation. Anyone. Even a Satanist.
Under the current policy and U.S. law, as long as Council continues to host Christian prayers before their public meetings, they must accept prayers from any religion, or from people of no religion. In fact, under the new policy you don't have to say a prayer for the invocation at all. You can say anything you want.
If you want to say the invocation, no matter who you are or what you believe, just send your contact information to the City Clerk's office (c/o City Hall, 250 N. 5th Street, Grand Junction 81501) and say you'd like to be put in the "lottery" to say the invocation. Every quarter, Council members pull the names of people who submit their names out of a small bag. The City Clerk then contacts the individuals and lets them know they have a chance to say the invocation. If a person declines or doesn't show up, Council hosts a moment of silence at their meeting. Speakers have an unlimited amount of time to do and say anything they want in front of City Council, and Council must stand and listen politely to the whole spiel. It doesn't matter who you are, or what you want to do. You can do it, whatever it is.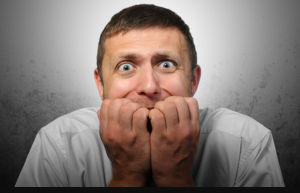 And now on August 2, 2017, the city will host its first Satanic invocation. It will be anything but typical. What will it consist of? No one knows. You'll have to show up at the Council meeting to find out. It should be pretty entertaining, though, if only for the furor it is likely to elicit. But don't worry. Under City policy, attendees have a choice to "sit, stand or leave the room" during the invocation.
In other words, whether the invocations before Council are Christian, Muslim or Satanic, it doesn't matter. The City's last word to citizens is "If you don't like it, leave."