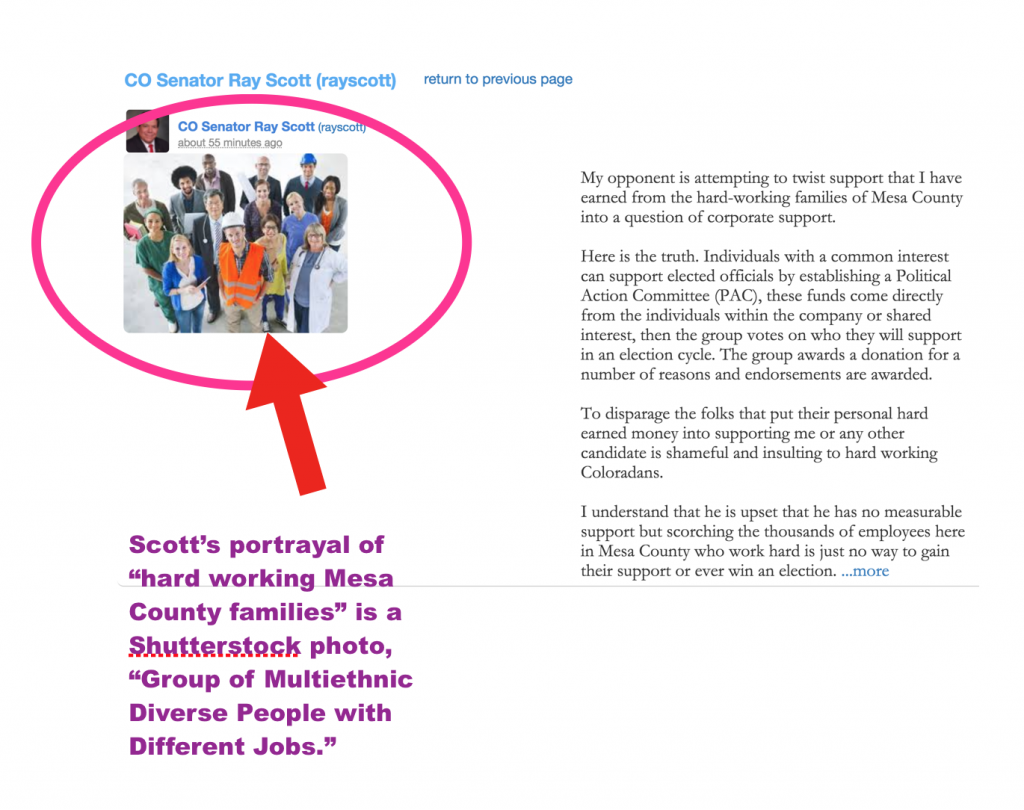 Colorado state Senator Ray Scott came out swinging in a blog posted four days ago defending himself against the hard-hitting new "Pay Scott" video posted online by his challenger, Chris Kennedy, that lists all the Corporate PAC money Scott takes.
Kennedy says he will not take any corporate PAC funds, "period."
Scott justified his taking corporate PAC money by claiming that the PACs that fund him represent the "hard-working families of Mesa County."
Ha!
Scott takes money from outlaw corporations
Senator Scott doesn't just take money from out-of-state corporate interests. He also takes money from corporations that have been fined billions by the federal government for committing widespread, egregious offenses against consumers.
According to the Colorado Secretary of State, Scott takes money from the Apartment Association of Metro Denver PAC, Wells Fargo PAC in Minneapolis, General Motors PAC in Washington, D.C., and the Colorado Telecommunications PAC in Denver, among others.
These are not exactly corporate interests known for working to benefit local workers. In fact, the "Violation Tracker" says Wells Fargo has been forced to pay over $5.5 billion in fines so far for offenses the company committed against working families. These include mortgage abuses, wage and hour violations, consumer protection violations and banking violations.
Moreover, the photo of the "hard working Mesa County families" Scott used in his blog, isn't a photo of "hard working Mesa County families" at all, but a Shutterstock™ image titled "Group of Multi-Ethnic Diverse People with Different Jobs."
Scott apparently couldn't be bothered to take a photo of himself visiting with actual hard-working families of Mesa County.