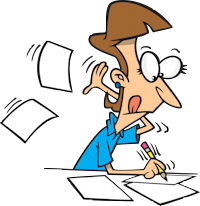 Kids: want to make some easy money?
Western Colorado Atheists and Freethinkers (WCAF), is announcing its 2019 Student Essay Contest. The winning high school student gets $500 and the winning middle school student gets $250, and all this just for writing a short but insightful essay.
This year WCAF invites students from Delta County middle and high schools to participate, as well as all middle and high school students from Mesa County. Students in DeBeque, Plateau Valley and Gateway are all eligible to enter, as long as they are in middle or high school range.
The essay topic this year is:
The law says it is illegal to discriminate against people based on their religion or "sincerely held religious, ethical or moral beliefs." But should the law make it clearer that people who don't believe in God, like atheists and agnostics, are a protected class as well? If so, why? If not, why not?
Essays should be from 700-1,000 words, and the deadline to submit is December 15, 2019. Essays will be anonymized for judging and winners will be announced by mid-March of 2020. Awards will be handed out at the end of March, 2020.
For full rules and instructions on how to submit an essay, go to this link on WCAF's website.
WCAF was established in 2007 to inform and educate the public in Western Colorado about atheism,  promote atheism through appropriate public and community activities, actively preserve and promote the wall of separation between church and state, and promote acceptance of atheism as a valid, rational belief system.