Janet Rowland, a repeat candidate for Mesa County Commissioner in District 3 (the east side of the valley), continues to misunderstand how epidemiology works, and as a result is continuing to buck public health authorities' desperate efforts to reduce the spread of the deadly Coronavirus in Mesa County.
Rowland has been agitating against the ongoing physical distancing measures and temporary shutdown of non-essential businesses that is the only tool available to check the spread of the new and highly communicable virus.
Today Rowland changed the profile picture on one of her Facebook pages to the following: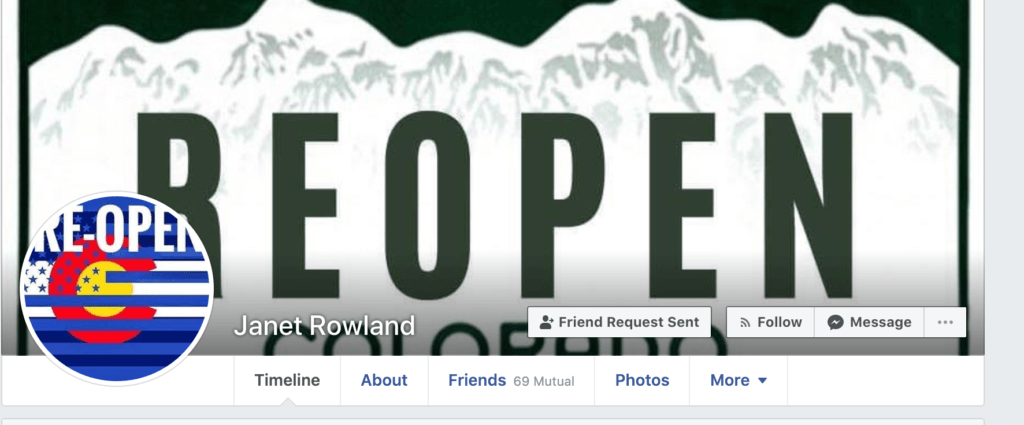 Currently there is no prevention, no immunization, no treatment and no cure for COVID-19, the illness caused by the novel Coronavirus. The United States was caught unprepared for the pandemic, and currently leads the world in deaths from the virus, at 31,590 deaths, 290 of which are in Colorado. Widespread testing for the disease remains unavailable, so there is no way to tell where the virus has spread within the general population.
Ignorance can cause death
Rowland posted the following message on her campaign Facebook page yesterday, suggesting her followers join an "action oriented group" that promotes rebellion against the social distancing measures and shut down of non-essential businesses where people congregate and spread the disease: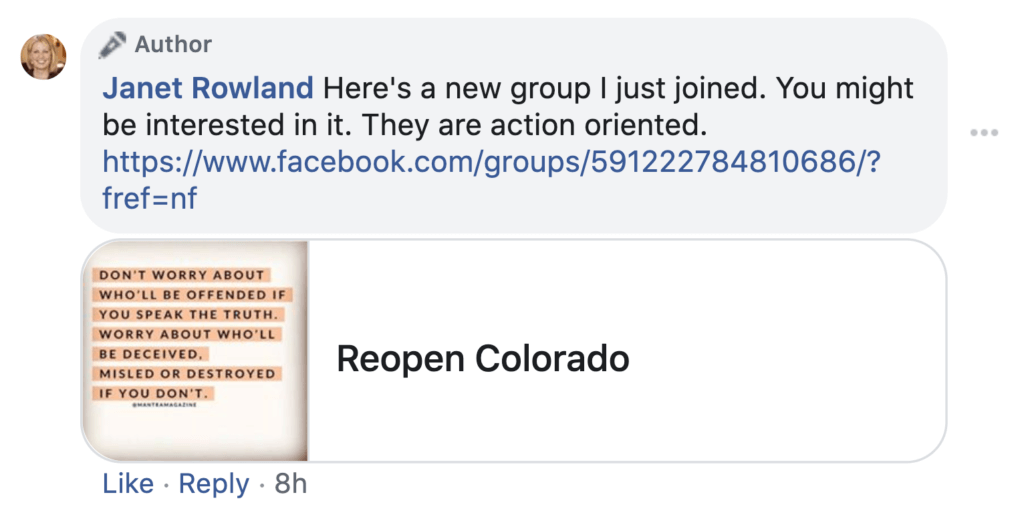 Rowland also ironically today posted statistics showing how successful the current containment measures have been in reducing the spread of the virus in Mesa County, and then comes to exactly the wrong conclusion, saying this means we should end the very measures that are actually working to control the virus: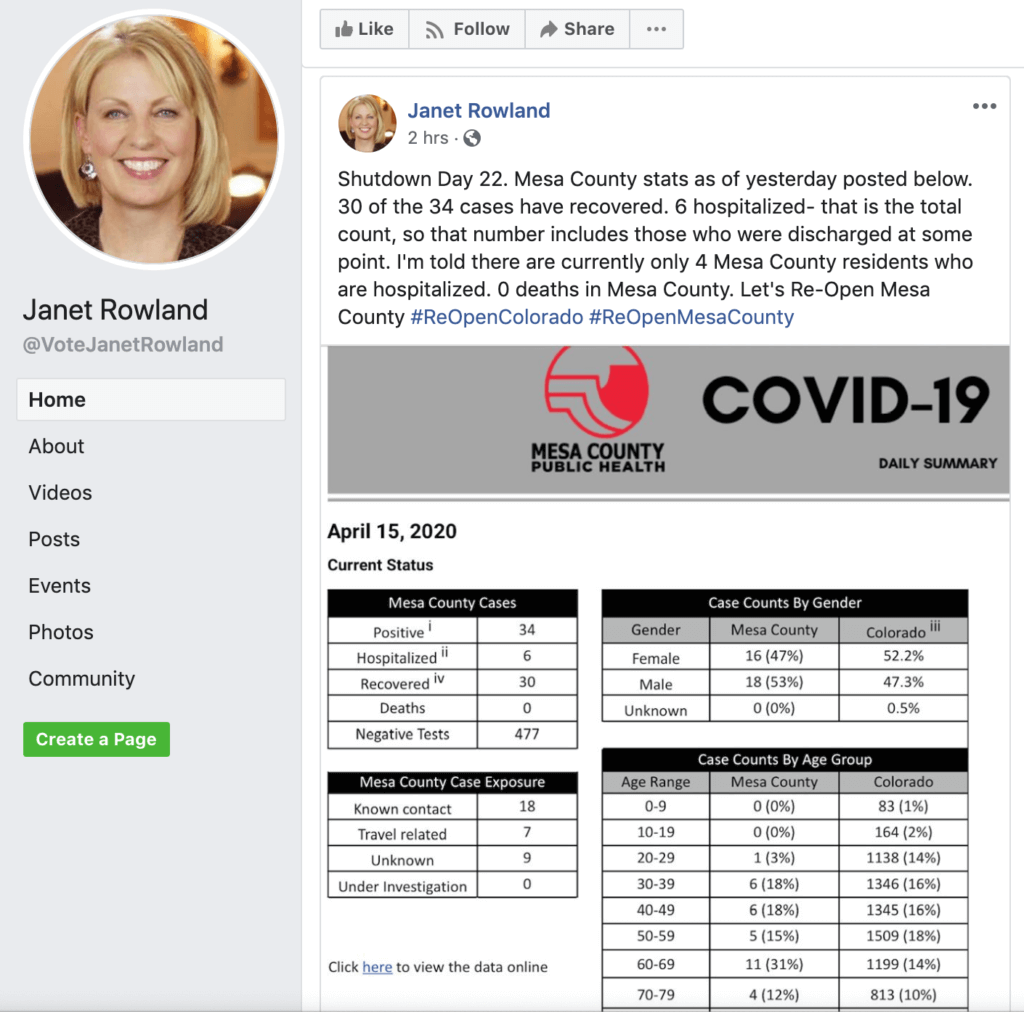 Janet Rowland is giving only superficial thought to the problem at hand, and the results of her thinking, if carried out, could prove deadly. She has no training in medicine and no background in epidemiology, virology, microbiology, public health or any other subject that would qualify her to make decisions on how to best control a dangerous virus, yet she continues to make others think she knows the best way to manage it in our community.
Her woefully uninformed opinions and dangerous lapses of judgment could cost many lives in Mesa County and prolong the shutdown for everyone if followed.
The first thing a real leader must be able to do is admit they don't know enough about a subject to make accurate, helpful public pronouncements about it, particularly if the subject is something life or death. Such a leader would seek out experts to inform their opinions, but Rowland has made no such effort.
Rowland's thoughtless statements and misinformed ideology prove she is a highly dangerous candidate for any elected position.