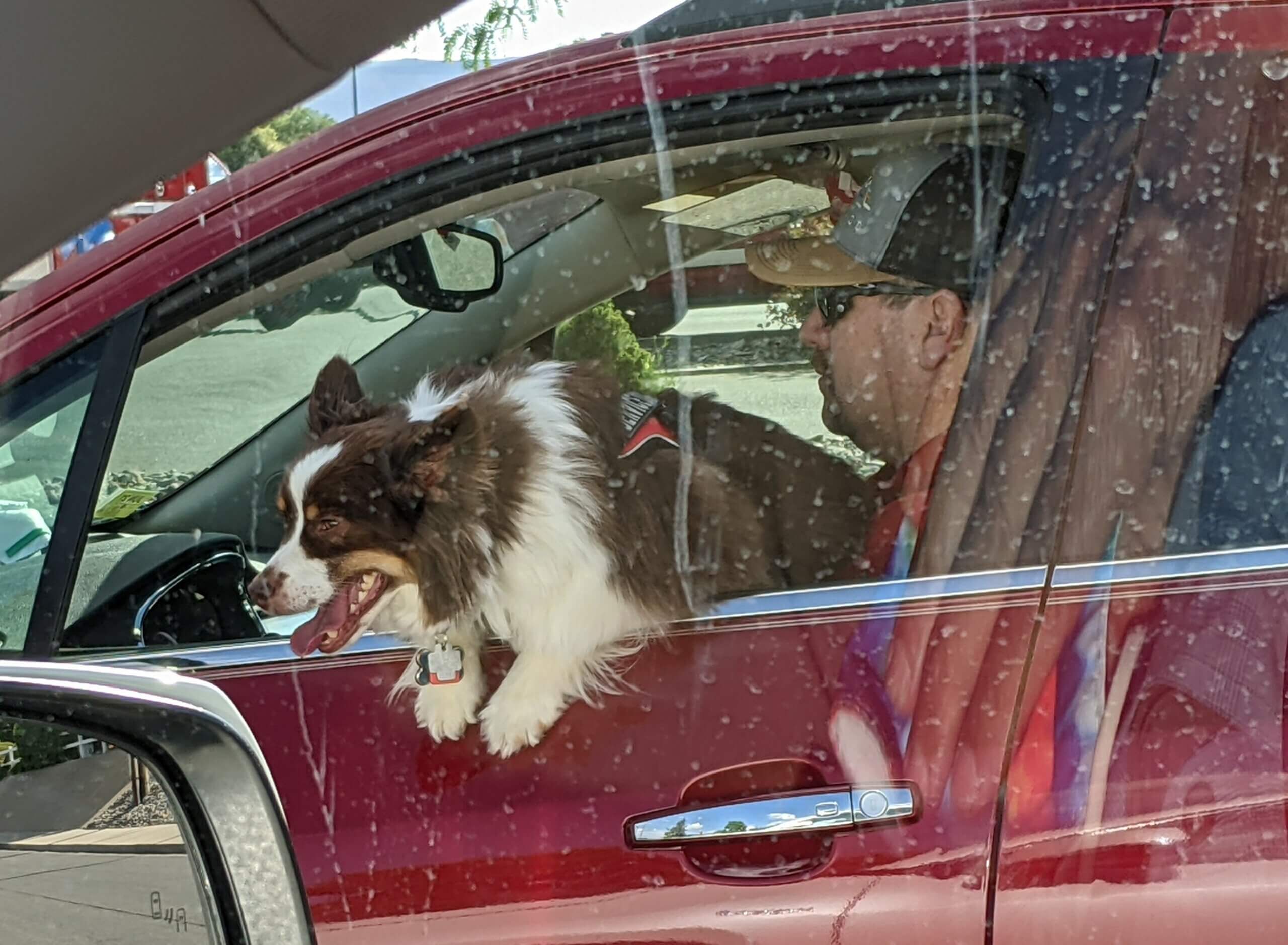 Grand Junction has enough nutty anti-vaxxers to keep our hospitals packed to the rafters for the foreseeable future, but add to that lunatic drivers like THIS, who drive with their dogs on their lap, and it's enough to make you want to tear your hair out.
While it's not illegal in Colorado to drive with your dog on your lap, it is insanely dangerous, idiotic behavior. When asked about this behavior, the Grand Junction Police Department said,
"If you see someone driving dangerously, you're welcome to call non-emergency dispatch and report it, including a plate number and vehicle description, if available. While it [this behavior] does constitute dangerous driving, a police officer would have to witness it to write a ticket on the spot for this behavior, and it's easy to miss."
I don't hold out much hope for police curbing this behavior in real time, though. The day I saw this, there was a police car two cars behind me and he didn't pull this guy over. But for future reference, the G.J.P.D.'s non-emergency dispatch number is (970) 242-6707.
Can we work to curb this insane behavior and increase safety on the roads for everyone? When you see someone doing this, try to safely get the license plate and description of the vehicle and report it to authorities, or at least safely take a photo send it to AnneLandmanBlog, so we can shame people who engage in this egregiously stupid behavior.