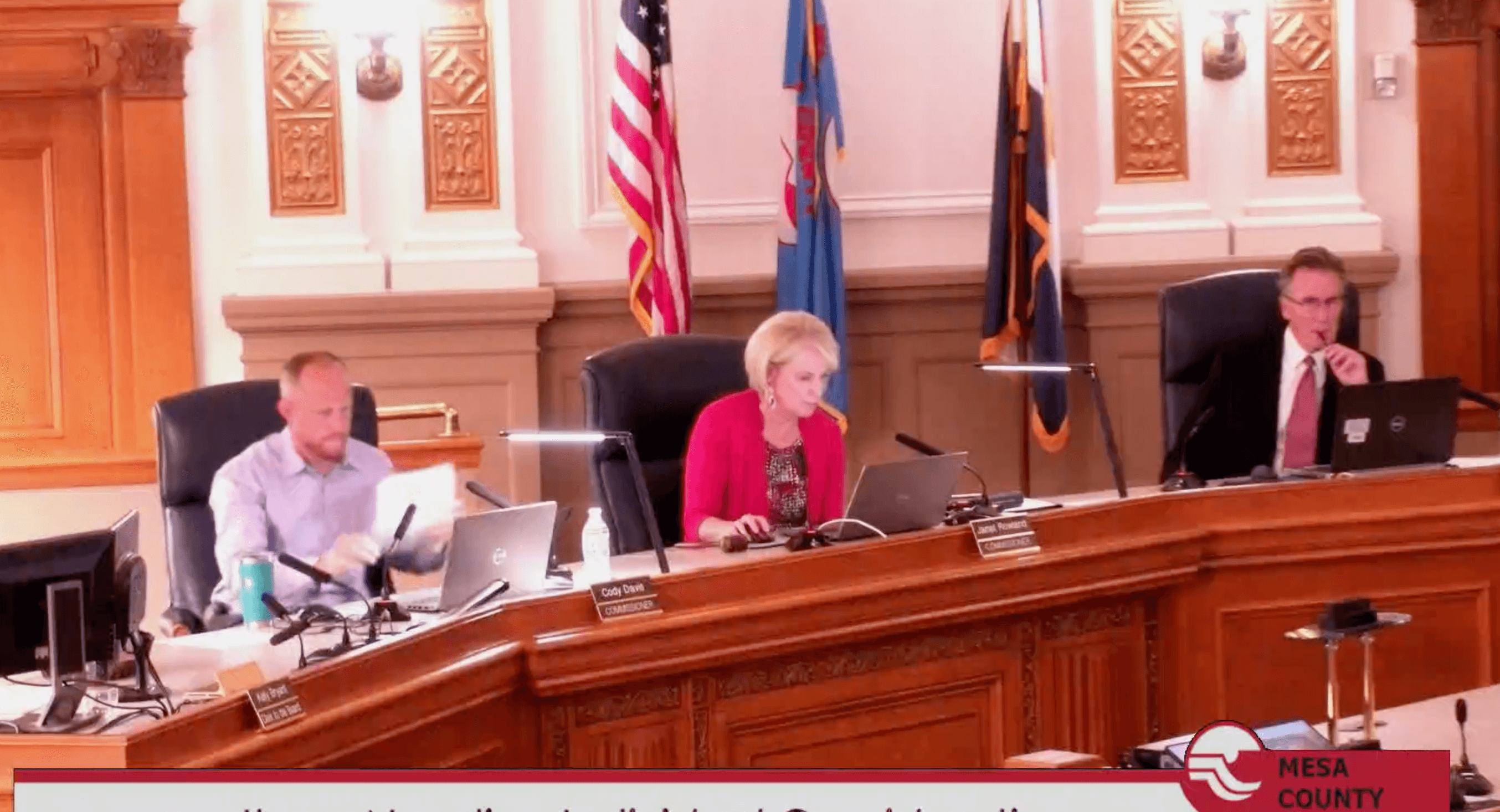 At their public hearing on Monday, July 12, 2021, the Republican Mesa County Commissioners voted to officially request Governor Jared Polis end the supplemental unemployment benefits that have been helping keep unemployed and low income County residents and their families afloat during the pandemic.
Why? Because they want to force people to go back to work to fill mostly low paying, often difficult and dangerous front line jobs, often where people are likely to be exposed to the virus and would risk exposing their families to it as well.
15.8% of Mesa County's population lives below the federal poverty line, more than the poverty rate for the state as a whole, at 11.5%. The 2018 Federal Poverty Level for annual income is $16,147 for an individual and $33,383 for a family of four.
To be sure, the Mesa County Commissioners aren't living on wages like that. They make around $90,000/year when perks like health insurance are included.
Commissioners create dangerous conditions, then want to force people to work under them
What doesn't fit is that the commissioners are making this request after ending the Coronavirus protections in the county that protected workers, like crowd limitations, mandatory masking and physical distancing inside indoor establishments. Under this County Commission, the County also has a shamefully low vaccination rate — among the lowest in the country. The vaccine was supposed to be the thing that would save us, end the pandemic and protect workers, but only about 37% of Mesa County residents are vaccinated and many Republicans are refusing to get it, which will assure we keep living in permanent pandemic state. Mesa County is also currently the epicenter of the spread of the "hyper-transmissible" Delta variant, earning the area even more negative attention.
So the bottom line is this:
The Commissioners want to force the least fortunate and least well off Mesa County residents to go back to work under dangerous conditions that they themselves created and that are arguably more dangerous than at any time during the pandemic, because they think it's a great move for the economy.
None of the commissioners have degrees in public health or economics. They just think it's a great idea to do this to people.
What's wrong with this picture?
Everything.