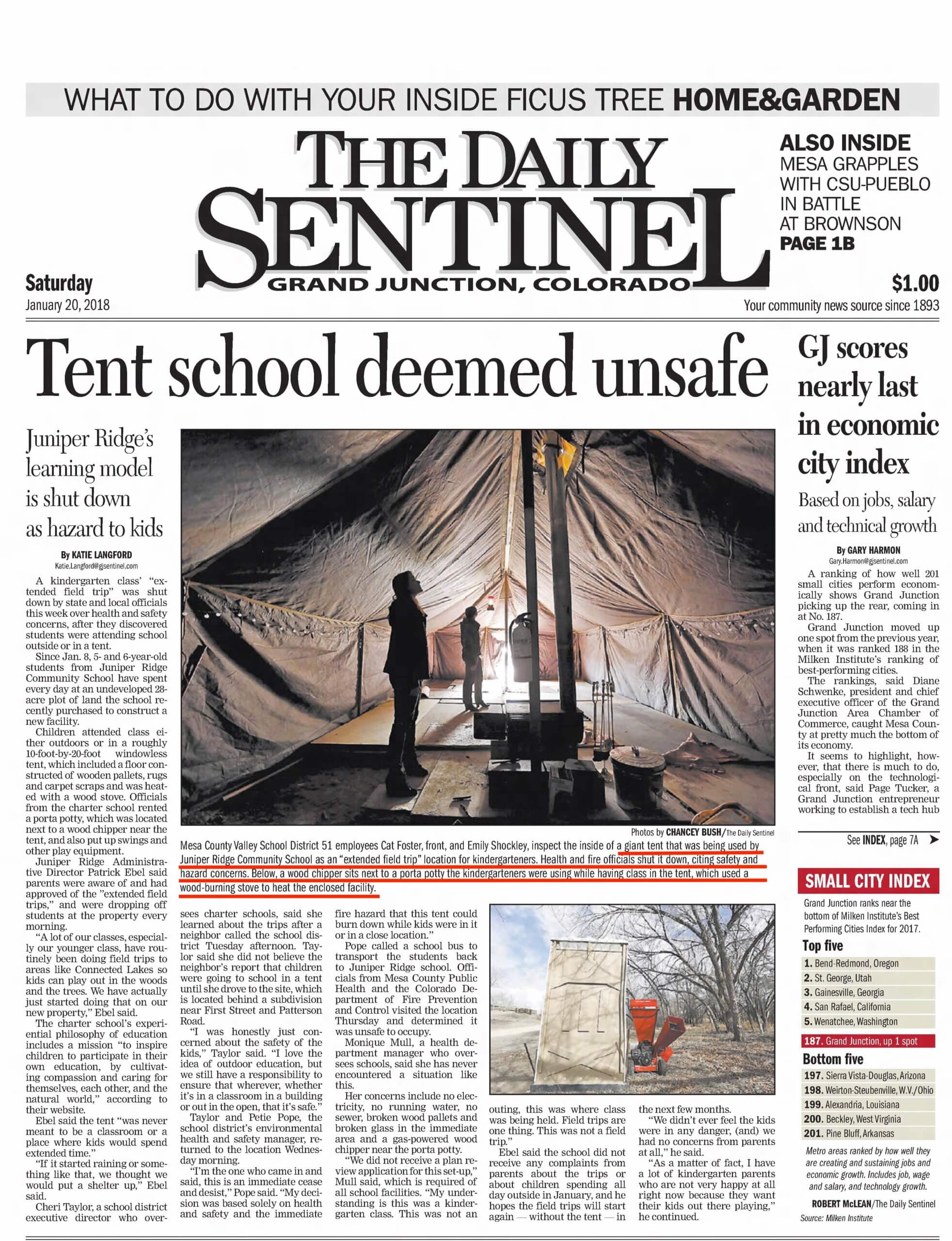 Before Andrea Haitz was on the District 51 School Board, she was on the Juniper Ridge charter school board.
In January of 2018, while on Juniper Ridge's board, the school was found to be educating kindergarteners in a 10×20 foot windowless tent that was heated by a wood stove and had a single rented porta-potty next it for a bathroom, alongside a bright red wood chipper.
Grand Junction's average January daytime temperature is 31 degrees F, just below freezing.
Juniper Ridge's Board didn't tell District 51 about the tent and did not submit a plan to the School District use it. Instead, Juniper Ridge portrayed its use to parents as an "extended field trip."
After about 12 days of this, someone in the neighborhood called District 51 to report the setup.