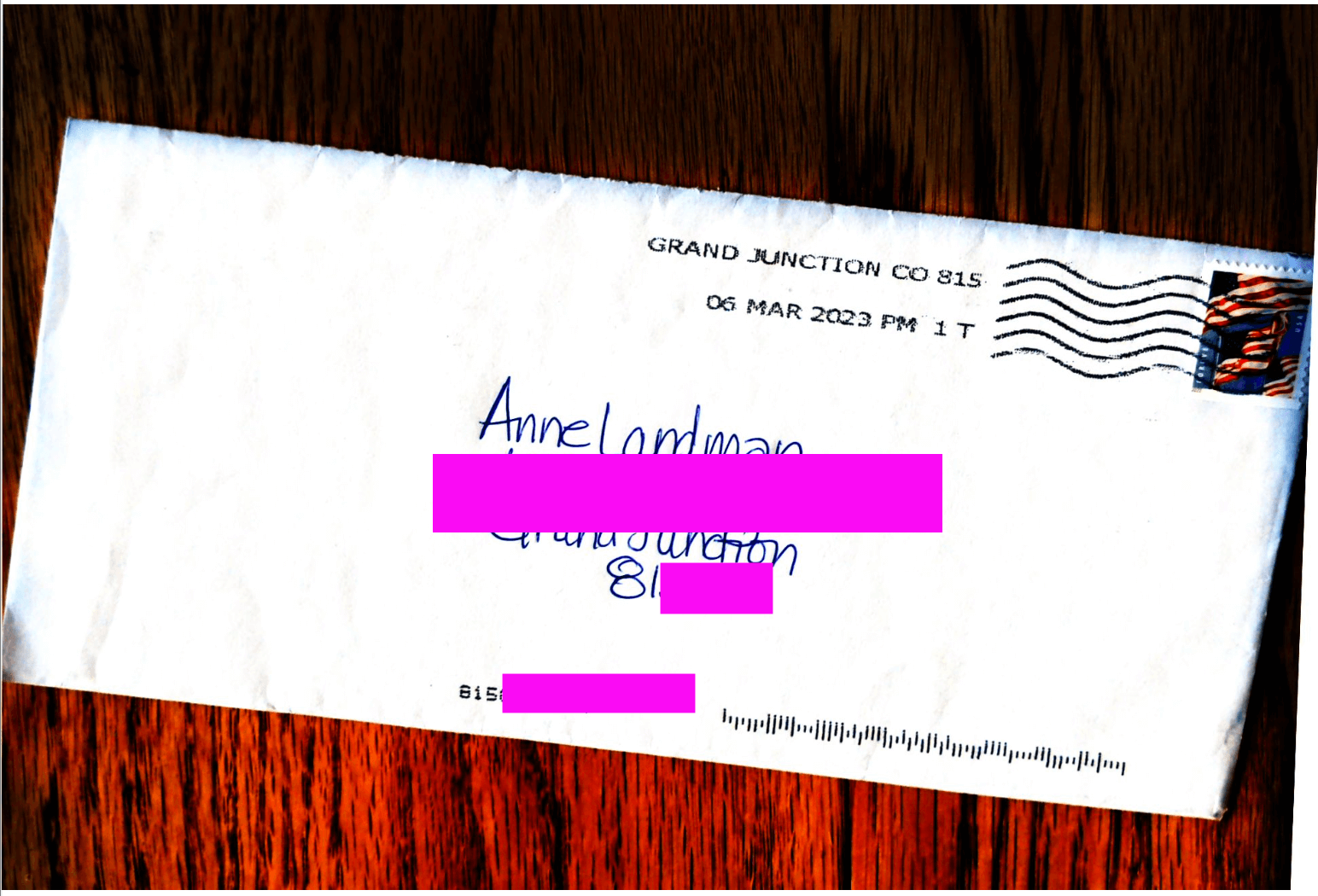 This letter was sent to local media outlets recently by an anonymous author who seems very familiar with, and frustrated by District 51's senior administrative leadership. There was no return address on the envelope. The writer is deeply concerned, among other things, that inappropriate expenditures by members of senior administration have contributed to the financial necessity of closing traditional public schools. Interestingly, while the writer expresses concern about the three Board of Education members who have been at the heart of so much turmoil in the District lately, s/he focuses attention on D51's senior leadership as being even more harmful than the three controversial board members.
While parts of the letter seem petty, the writer also makes serious allegations of unethical behavior by D-51's senior administrators.
While it's difficult for someone outside of D-51 to confirm the allegations in the letter, investigation into the claims reveals many of them could at least be plausible, based on information like property ownership records, records of the addresses of some of the people mentioned in the letter, investigation into where people mentioned in the letter were working and playing football and when, verification of what constitutes a "bona fide move" according to the bylaws of the Colorado High School Activities Association (CHASSA) (pdf, at Pg 61-62), verification of the bankruptcy of Marsh Trucking, verification that District 51 in fact does have office space on Compass Drive, and other information. Much of that info tracks with what the writer alleges.
The positions of people mentioned in the letter, and the meaning of some of the abbreviations the writer uses as follows:
Melanie Trujillo – District 51 Chief Financial Officer (CFO)
Tammy Eret – District 51 Legal Counsel
Nikki Jost – D-51 Executive Director of Human Resources
Patty Virdin – D-51 Executive Director of Student Services and Support
Jacki Anderson – D-51 Curriculum Director
Jennifer Marsh – D-51 Executive Director of Curriculum and Learning Design
Shawn Marsh – Jennifer Marsh's husband, who coached football at Central High School and then took a job as head coach of the Eagle Crest High School football team in Aurora, CO (2019-2021)
Cheri Taylor – Director of College and Career Readiness (as of 12/8/22)
Dan Bunnell — current Director of Site Leadership, Emerson Building
Cathy Ebel – former Director of Social and Emotional Learning (video), who spent 35 years with District 51
Melanie Trujillo's husband, Donald Trujillo, — all that was publicly known at the time was that he was put on leave as Principal of R-5 for a "personnel matter" in January, 2022
BOE – Board of Education
BFF – Best Friends Forever
CAO- Chief Academic Officer
CMU – Colorado Mesa University
Resource: District 51's list of Senior Leadership
Other media outlets are unlikely to release the letter, but since District 51 is a taxpayer-funded institution and it is difficult for taxpayers to see its inner workings, the letter could indicate areas in District administration that need attention.