Mesa County residents are horrified by photos Colorado Mesa University (CMU) gleefully posted on it's Facebook page yesterday showing the school held a jam-packed, high-energy indoor semester-kickoff event without taking any coronavirus precautions.
The school's note on Facebook about the event said:
"It feels good to be back
We kicked off the Fall 2021 semester with 1,500 of our newest Mavericks last night. We're looking forward to the rest of orientation and seeing all of our Mavericks on Monday for the first day of classes."
The photos show a gym packed with 1,500 screaming, yelling young adults, despite the fact that CMU has no masking or vaccine mandates in place.
This is the first year new CMU President John Marshall is heading up the school.
Delta variant epicenter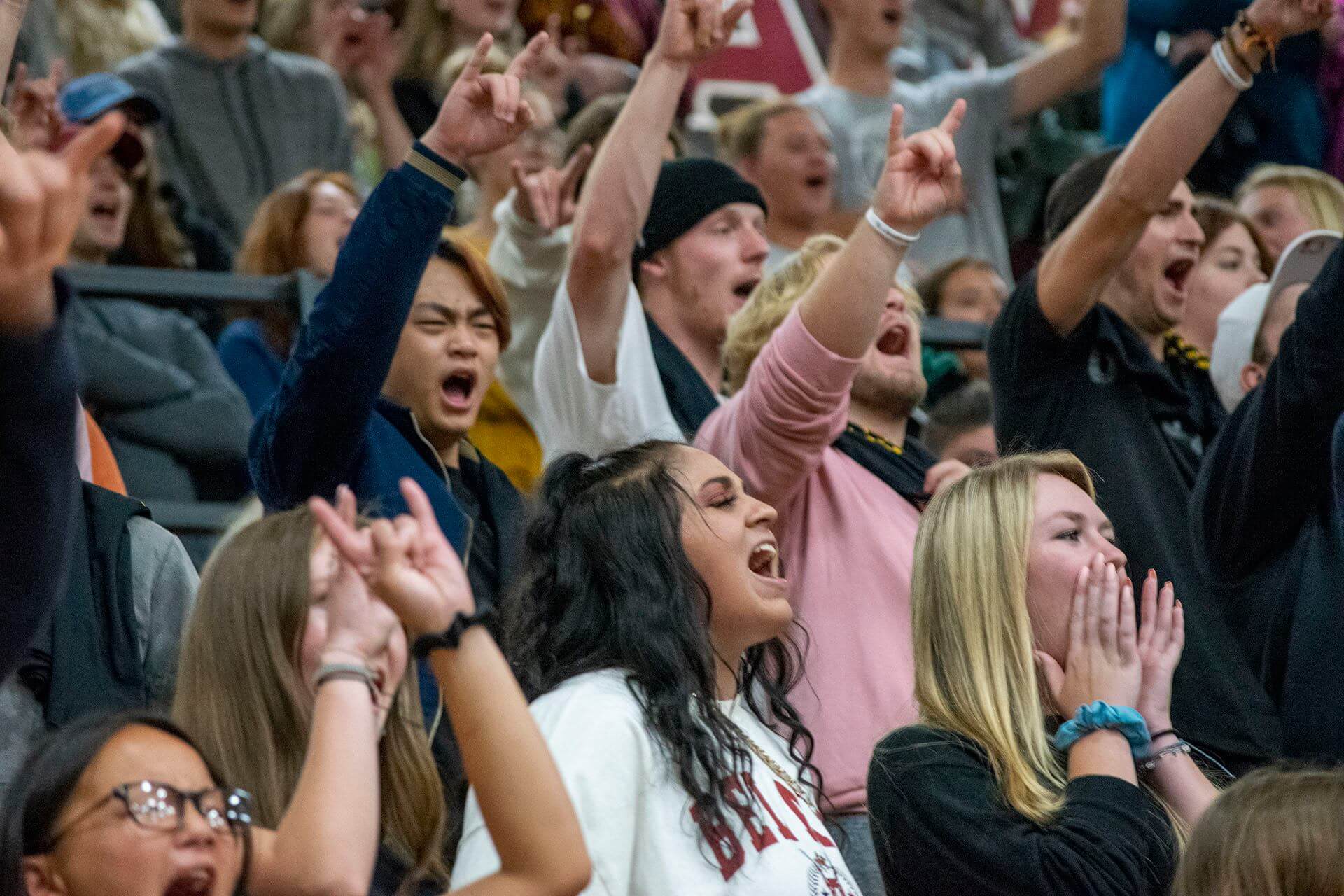 Mesa County is the epicenter of the more transmissible and deadly Delta variant of the Coronavirus that is currently sweeping the country and packing hospitals across the nation with younger and younger patients. Mesa County is the first place in the U.S. where the Delta variant emerged.
Occupancy of regular floor and staffed ICU beds in Mesa County hospitals right now is almost at 100 percent, according to the Mesa County Health Department's Coronavirus information dashboard, which just shows meter-like graphs for this statistics, but gives no numerical percentages.
Upon seeing CMU's photos, the spouse of a local physician who sees County residents killed by Covid said,
"If they [the students in the photos] are our future, I'm glad to be old. These students can't think for themselves [or] … follow a healthy protocol for self-care. CMU is a pariah to our community. Disgusting and ignorant, but in keeping with our health department and County Commissioners…" 
A commenter on CMU's Facebook page wrote:
"No masks. No vaccine mandate. Large, indoor crowd. The administration should be held criminally liable for the inevitable deaths."
Another commenter wrote:
"[CMU President] John Marshall's 'we teach our students to think for themselves' Covid pandemic plan is a Grand Junction community danger and in defiance of rational medical precautions. These pictures are sickening in many ways."
Someone else wrote:
"Vaccination optional as are masks. Looks like a super spreader event to me."
…to which another commenter responded:
You hit the nail on the head. It is indeed a "super spreader" event. CMU offers very limited online classes and, because of this, as there are barely any alternatives to crowded in-person classes, they ensure the spread of COVID in students, staff, and the greater community. Through their inaction and lamentable decisions, they are risking the well-being students, staff, and anyone with whom they come into contact .
Also problematic was CMU's mandatory instructor and staff welcome meeting, as seen below, which was another event that was packed shoulder to shoulder and without any evident Covid-19 precautions: