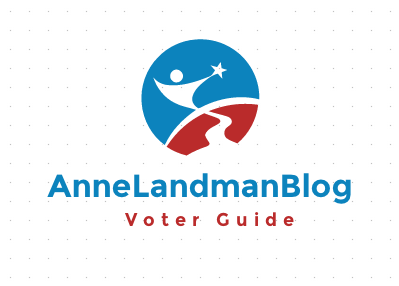 Are you wondering how to vote in the Tuesday, November 8, 2022 mid-term General Election? Are you sweating over where you're going to find all the time you need to research all the candidates and ballot measures?
Relax.
AnneLandmanBlog has done all the work for you.
I've read and researched all the ballot measures, looked into who is behind getting them on the ballot, who supports and opposes them, where the money came from to promote them, what the supporters' motives are, what good and bad effects they would have, and what each measure would change. I also analyzed the candidates by drawing on longtime experience and knowledge of state and Mesa County politics, observation of  candidates' publicly available information like on their campaign websites and social media accounts, if they have them, plus research into what each candidate believes, who endorses them, who they hobnob with and how honestly, rationally and capably they would likely perform in elected office. While this is a left-leaning blog, in some cases I recommend voting for Republicans over Democrats if I am confident enough that the Republican candidate is rational, driven less by pure ideology and by more by a desire to provide effective public service, and if they are more suited to the job overall.
In cases where both candidates held similar views, I recommended the candidate who DOES NOT support the insurrection, DOES NOT dispute the results of the 2020 election, and DOES NOT support indicted Mesa County Clerk Tina Peters or former President Trump in any way.
In all cases, I recommended voting for reality-based candidates who don't  believe in conspiracy theories or try to push their religious beliefs on others.
As always, I am opened to arguments about my choices.
Following are AnneLandmanBlog's recommended votes:
Federal offices:
Senator: Michael Bennett (D) (incumbent)
House Representative to the 118th Congress, District 3: Adam Frisch (D)
State offices:
Governor & Lieutenant Governor: Jared Polis and Dianne Primavera (D) (Incumbent)
Secretary of State: Jena Griswold (D) (Incumbent)
State Treasurer: Dave Young (D) (Incumbent)
State Attorney General: Phil Weiser (D) (Incumbent)
State Board of Education, At-Large Seat: Kathy Plomer (D)
State Senator, District 7 – David C. Stahlke (D)
Full disclosure: Last year I asked the incumbent, House Rep. Janice Rich (R) if she would consider bringing a bill on behalf of our subdivision to stop HOAs from depriving owners of access to their common open space for unlimited periods of time without discussing it with homeowners, offering a legitimate justification and stating an end point to the closure. Rep. Rich then introduced  HB22-1040, Homeowners' Reasonable Access to Common Spaces. She gathered strong bipartisan support for the bill and skillfully shepherded it through the legislature, staying in touch with me on its progress and providing updates. Ultimately the bill passed the Senate on a unanimous vote, and it was signed into law by Gov. Polis on April 12, 2022. Almost immediately the new law had a major beneficial effect on life in our subdivision and the operation of our HOA, greatly improving it.  I am very grateful to Rep. Rich for helping resolving what turned out to be a statewide problem, but I was profoundly disappointed to find that in January, 2022, Rep. Rich voted to support Tina Peters, to thank the January 6 insurrectionists who attacked the Capitol and urge decertification of 2020 election results. For me this was disqualifying. Rep. Rich did attempt to backtrack on that vote shortly afterwards, but the damage was already done. I regret that because of this, I cannot endorse Rep. Rich for the Senate District 7 seat. I wish I could have.
State Representative, District 54 – AliceMarie SlavenEmond (D)
State Representative District 55 – Damon Davis (D)
Mesa County Commissioner, District 2 – Charles Pink (D) — His Republican opponent has multiple ties to people currently under investigation by the FBI for participation in the Tina Peters election tampering scandal. His opponent is an extremist, and election denier and Trump supporter, which disqualifies her from holding public office in my view.
Mesa County Clerk and Recorder – Bobbie Gross (R) – has years of experience working in the Mesa County Clerk's office, is certified to run local, state and national elections, was formerly head of the Mesa County Department of Motor Vehicles, currently works in County government in the Treasurer's Office. She is by far the most experienced, knowledgeable candidate.
Mesa County Treasurer – Sheila Reiner (R)  (Incumbent) – Sheila is highly competent at everything she undertakes.
Mesa County Assessor – Brent Goff (R) – Goff currently is Deputy Assessor (The current elected Assessor, Ken Brownlee, was term-limited out.)
Mesa County Sheriff – Todd Rowell (R) (Incumbent)
Mesa County Coroner – Dean Havlik (R) – Has served as county coroner before, is well qualified as a forensic and clinical pathologist
JUDICIAL RETENTION QUESTIONS – COURT OF APPEALS:
Shall the following Appeals Court judges be retained?
Judge Jaclyn Casey Brown – YES, retain
Judge Terry Fox – YES, retain
Judge Christina Finzel Gomez – YES, retain
Judge Matthew D. Grove – YES, retain
Judge Sueanna P. Johnson – YES, retain
Judge Neeti V. Pawar – YES, retain
Judge David H. Yun – YES, retain
(All get high ratings from attorney and other judges who know and interact with them.)
JUDICIAL RETENTION QUESTIONS, 21st DISTRICT COURT JUDGES:
Judge Matthew D. Barrett – YES, retain
Judge Richard T. Gurley – YES, retain
Judge Valerie Jo Robison – YES, retain
JUDICIAL RETENTION QUESTIONS, Mesa County Court 
Judge Bruce R. Raaum – YES, retain
2022 State Ballot Measures:
CONSTITUTIONAL AMENDMENTS:

Single-lettered ballot issues are constitutional amendments and require 55% of the vote to pass:

Amendment D – New 23rd Judicial District Judges — YES  –– This measure carves a new judicial district out of the existing 18th Judicial District, which has gotten so many more residents in recent years that it has more work than it can handle. Amendment D doesn't change much, it just moves judges who currently work in the 18th District to the new 23rd District.

Amendment E – Extended Homestead Exemption to Gold Star Spouses — YES  — This measure keeps in place an existing property tax exemption given to disabled veterans, veterans' surviving spouses and qualifying seniors. It exempts 50% of the first $200,000 of their home's value from being taxed for property taxes. The state reimburses jurisdictions for the balance of the money they lose because of this law, so local jurisdictions don't lose out on any money. This measure basically preserves the status quo.

Amendment F – Changes to Charitable Gaming Operations — NO — This measure seeks to shorten the amount of time a charitable organization must be in continuous existence before it is allowed to raise funds using gambling, like bingo games and raffles. The measure proposes to shorten the time the organizations need to be in continuous existence from 5 years to 3 years before they can use gambling. It also allows bingo workers to be paid minimum wage instead of saying they have to be volunteers.
PROPOSITIONS

 placed on the ballot by the legislature and are labelled with double letters. Propositions just need a majority of the vote to pass: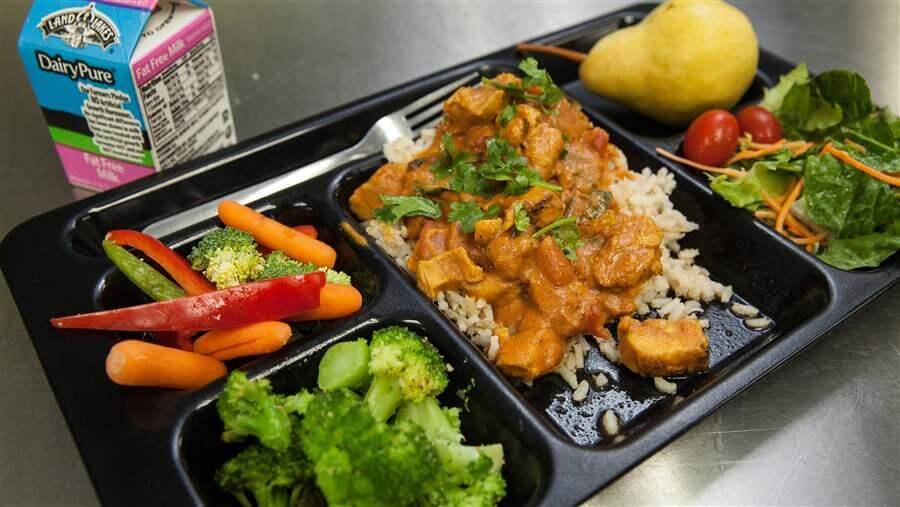 Proposition FF – Healthy School Meals for All — YES —  This measure would increase state taxes only on people who have incomes of $300,000 or more by limiting the tax deductions they are allowed to take, and uses the money earned to pay for free, healthy, appealing meals for all students attending Colorado public schools. Schools getting these funds would have to use Colorado grown, raised or processed products. The measure also provides grants to increase wages for school food service workers.
Proposition GG – Add Tax Information Table to Petitions and Ballots — YES — Requires all petitions being circulated for ballot initiatives to include a table showing how the proposed ballot measure would change the individual income tax rate.
NUMBERED INITIATIVES

— measures referred to the ballot by citizens:

Initiative 121 – State Income Tax Reduction — NO — This measure was filed by Jon Caldara of the Independence Institute and Republican State Rep. Jerry Sonnenberg, who together raised half a million dollars to support it. The measure would benefit the wealthiest Coloradans and corporations and hurt public services like schools, public health and safety. Also, the state tax rate was already just reduced in 2020, due to the efforts of these same two guys.

Initiative 122 — Access to Natural Psychedelic Substances — NO — Legalizes possession and use of psychedelic mushrooms, which is currently illegal under state law. I knew someone who shot another person after ingesting psychedelic mushrooms and that's enough for me to oppose this.

Initiative 123 — Dedicate Revenue for Affordable Housing Programs — YES — Creates a state Affordable Housing Fund by dedicating 0.1% (one 10th of one percent) of existing taxes to help local governments and nonprofits buy land and develop affordable housing, provide downpayment assistance to help qualified people buy homes, provide rental assistance and housing vouchers to the homeless. It uses money that would have been refunded under TABOR (the Taxpayers Bill Of Rights), so it just allows the state to keep more of the money it already gets, rather than creating a new tax. We definitely need help statewide with the affordable housing crisis.

Initiative 124 – Increase Allowable Liquor Store Locations — NO — Increases the number of retail liquor licenses one person can hold, and makes the number unlimited number after a few years. We have plenty of liquor stores already. Seems unnecessary.

Initiative 125 – Allow Grocery and Convenience Stores to Sell Wine — YES — It would be convenient to be able to pick up a bottle of wine when buying groceries without having to make an extra stop somewhere else to get it.

Initiative 126 – Third-Party Delivery of Alcohol Beverages — YES — Current law only allows store employees to deliver liquor. A "YES" vote would allow other services, like DoorDash, GrubHub and FoodDudes, to deliver it. A "yes" vote on this measure also preserves the ability of restaurants and bars to deliver alcohol, a service that started during the pandemic and under current law was going to end in 2025. Deliveries won't be made to people who are already visibly intoxicated. Delivery of alcohol will require special alcohol delivery service permits. Drinking at home is probably the safest place to do it.
Mesa County Ballot Measures:
County Ballot Measure 1A – Use of Excess Capital Funds for Tabor Refund — YES/FOR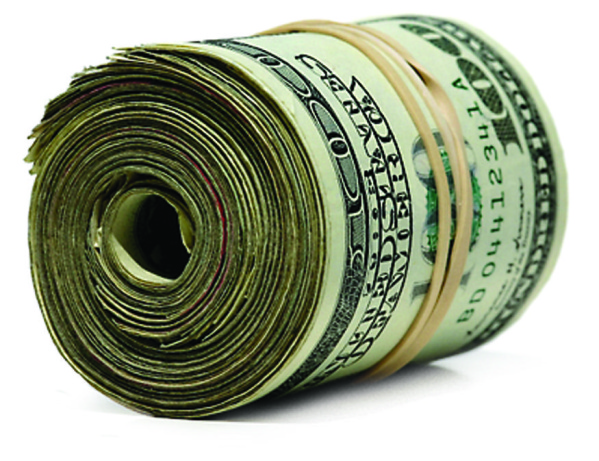 The county wants to change which fund it can draw money from to pay TABOR refunds. Right now the County must draw 100% of the money from the County's General Fund. The County wants to be able to pull some TABOR refund money from the County's Capital fund instead, so they don't have to cut into public services to provide refunds. It's a good idea not to reduce public services to provide TABOR refunds.
City of Grand Junction Ballot Measures:
City of Grand Junction – BALLOT MEASURE 2A – LODGING TAX INCREASE —  YES/FOR
Raises the existing City lodging tax by 1% to help pay for affordable housing initiatives to help local households making less than 80% of the area's median income.
City of Grand Junction BALLOT MEASURE 2B – 8% TAX ON SHORT TERM RENTALS — NO/AGAINST
Adds an 8% excise tax to short-term (AirBnB-type) rentals to help pay for affordable housing initiatives to help local households making less than 80% of the area's median income. Many people who operate short term rentals are just trying to get by themselves and 8% is a lot.
City of Grand Junction BALLOT MEASURE 2C – INCREASES LEASE TERMS ON CITY PROPERTY FROM 25 TO 99 YEARS AS LONG AS THE PROPERTY IS TO BE USED FOR AFFORDABLE HOUSING PROJECTS – YES/FOR
---
See your Sample Ballots at these links: