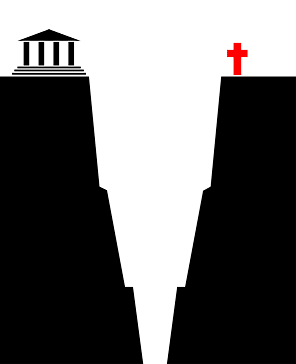 This is what we were afraid of when it became known that Mesa County was using churches as polling places.
When a local man went to the polling place in the Clifton Christian Church and mentioned he preferred that the county use non-religious locations as polling places, the poll worker pulled out the snark and told him he should "attend church on Sundays."
Government is strictly prohibited under the Establishment Clause of the First Amendment from promoting specific religious beliefs, like this poll worker did while she was representing County government.
The poll worker violated the voter's right to be free from religious coercion in a polling place. 
But we knew this would happen.