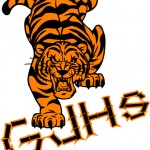 A teacher reported to Western Colorado Atheists and Freethinkers (WCAF) that she accidentally stumbled into a Bible study group being held at Grand Junction High School on Tuesday, January 12 during lunchtime in an Advanced Placement (AP) English classroom. The teacher who walked in on the group was looking for a microwave oven to heat up lunch.
According to the teacher who walked in on the prayer group, the English teacher whose room it was in was present at the study session and sat, without interacting, while a younger man was talking. The identity of the younger man who was speaking was unclear, and it is unknown if he was a teacher, an older student, or from off campus. The Bible study session was being held in a room in the northern-most block of classrooms to the east of the main building, in the part of school that holds language arts and some science class rooms.
Teachers Cannot Lead, Organize, or Participate in Prayer with Students
The U.S. Department of Education Guidance on Constitutionally Protected Prayer in Public Elementary and Secondary Schools, states that under the law, teachers cannot lead or organize prayers, or participate with students in prayers on school grounds during school time.
The relevant official guidance is as follows:
"When acting in their official capacities as representatives of the state, teachers, school administrators and other school employees are prohibited by the Establishment Clause from encouraging or discouraging prayer, and from actively participating in such activity with students. Teachers may, however, take part in religious activities where the overall context makes clear that they are not participating in their official capacities. Before school or during lunch, for example, teachers may meet with other teachers for prayer or Bible study to the same extent that they may engage in other conversation or nonreligious activities."
For insurance, state law or policy purposes, teachers or other school employees may be required to be present during meetings of student clubs, but if a student club is religious in nature, employees of the school can only attend as monitors, and must make clear they are only there as a monitor.
It was unclear whether the teacher present at the January 12 Bible study session at GJHS was acting as a monitor or was an active participant in the session.
Many Proselytizing Incidents Revealed
Western Colorado Atheists and Freethinkers encourages area citizens to report violations of separation of church and state on their website, and have a web form for this purpose. WCAF protects people reporting such incidents by keeping their identities anonymous, unless the person specifically says it is okay to reveal their identity.
So far, WCAF has received reports of a teacher in Delta leading prayers in middle school classrooms before school, luring children to the prayer sessions with doughnuts, and of students being forced to watch a Christian play in a Delta public middle school, of a Delta Middle School teacher quoting the Bible in class and telling students "the bombers are not Christians," of a video being shown in a Grand Junction middle school gym class that promoted a church's youth indoctrination center, and a teacher handing out permission slips to kids so they can attend the indoctrination center. WCAF has also received numerous complaints about Good News Bible Study groups being held after school in several District 51 elementary schools.
The Child Evangelism Fellowship, which operates Good News Clubs, sued District 51 to get their Bible study sessions held in public schools after school.