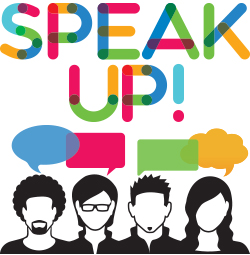 Are you irritated that the Grand Junction City Council voted to change the name of North Ave. to "University Boulevard" without asking people what they thought about it first? Are you tired of tourists getting killed on Horizon Drive while the City pleads it has no money for pedestrian safety, while at the same time the City gives away half a million taxpayer dollars every year to Colorado Mesa University, and almost $6,400/year to the Grand Junction Chamber of Commerce?
What would you say to City Council if only you could?
Well, you CAN talk to the entire City Council in person about anything that's on your mind. It's easy, totally free and can make a very big impression.
Anyone can speak to the entire City Council in person during the Citizen Comments period that occurs at every public City Council meeting. Anyone can say anything to Council during this time, as long as it is NOT about something that's on that evening's agenda. To make it even easier, the public comment period is near the beginning of every meeting, so you won't have to sit through hours of hearings about construction permits and sewer lines before you get to have your say. The best part is that the entire City Council must sit there and listen to YOU and when people show up, Council starts paying big attention.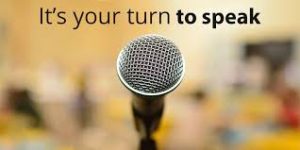 To speak during the public comment period, all you have to do is sign up with the City Clerk right before the meeting starts. The clerk is always present at the meetings. There's no limit on the number of people who can speak during the Citizen Comment period, so bring your friends to make a real impression.
So don't just sit there and grumble whenever the City does things you don't like. Or, on the flip side, if the City does things you DO like, like keep your streets clean and safe, tell Council that as well.
Make use of this little-known open secret of the Public Comment Period. Come out to a City Council meeting, bring your friends, and don't be shy. Take your chance to talk directly to the entire Council and let them know what's on your mind. It's FREE, and frankly it is usually the most interesting part of the meeting. If enough people do it, it just might help drive some positive change from the bottom up for a change.