Around 3,000 people attended Grand Junction, Colorado's March for Our Lives, on Mach 24, 2018. It was one of 800 "sibling" marches  happening around the country and the world at the same time as the main March for our Lives in Washington, D.C., organized by students who survived the February 14 gun massacre at Marjory Stoneman Douglas High School in Parkland, Florida.
The attendance at Grand Junction's march was impressive given that this area of Colorado has long been considered a gun-friendly, conservative stronghold. That may not be the case any more, as many gun owners are joining with the students in saying there are now too many guns in too many people's hands, and a higher priority should be put on people's safety rather than on guns.
Such significant participation in an event like this was unthinkable as recently as just a couple of years ago. People came from across the western slope to join Grand Junction's gun reform event. A Montrose citizen pointed out that people from Montrose were wearing white armbands to help them identify each other. She said she felt it would have been unsafe for them to march there due to the anger and hostility some gun owners have displayed over the public massacre issue.
Chants students led at the march included
"Hey Hey, NRA, how many kids have you killed today?,"
"What do we want? Gun reform! When do we want it? NOW!" and
"Enough is enough!"
Signs people carried at the march said:
"Bury machine guns, not children"
"Teachers not snipers"
"How many more?"
"Love your KIDS, NOT your guns"
 "Guns are the problem. MORE guns is NOT the solution!"
"Girls clothing is schools is more regulated than GUNS in America!"
"It is time for ACTION"
"Books not bullets"
"This teacher wants common sense legislation, NOT A GUN"
"Harden our GUN LAWS"
"Legislators, when will you listen?"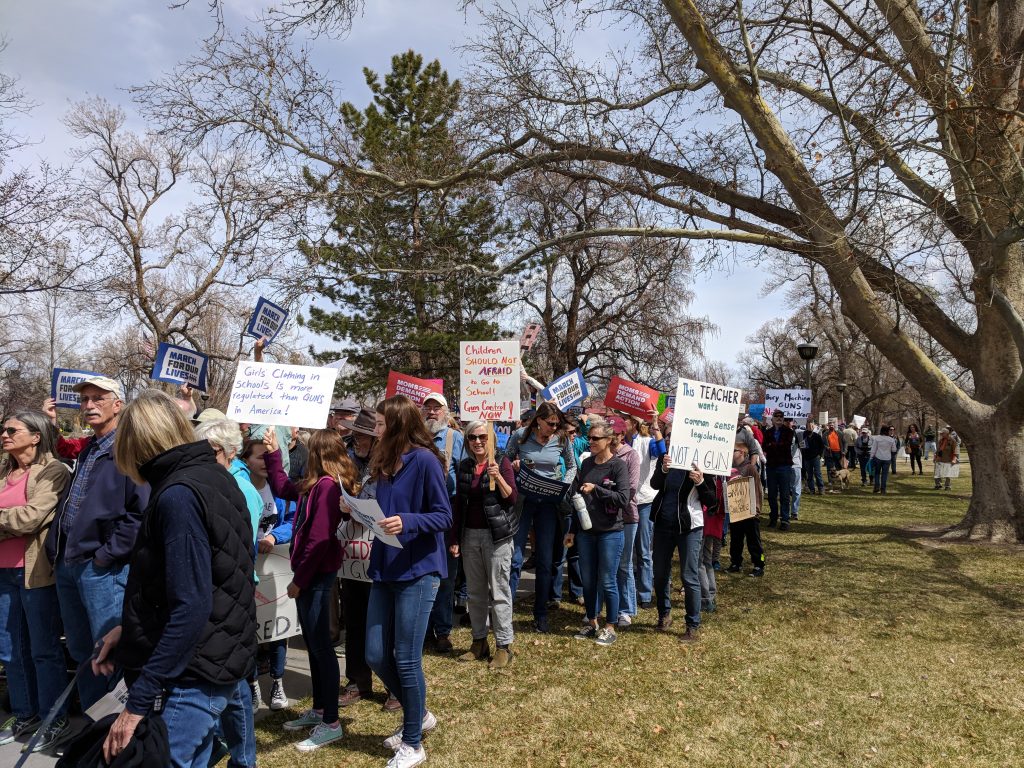 The march started at Lincoln Park at 1:00 p.m., went down 12th Street to Grand Ave. and ended at the steps of the old Mesa County Courthouse at 6th and Rood, where students from elementary schools to high schools gave brief, impassioned talks describing what it has been like for them to live in fear of dying at school in the post-Columbine era. The students universally expressed outrage that adults have done nothing to keep large numbers of people from routinely getting gunned down with high powered military-style rifles while they engage in every day activities, like attending school, going to a concert or shopping. The students' unifying messages were that they no longer feel safe in school, are fed up with elected officials's inaction to keep them safe, and that they are committed to making change themselves by voting, lobbying, running for office, marching, organizing and doing everything they possibly can to change things for the better in the United States. The policies they would like to see enacted include background checks for every single gun sale that occurs, including at gun shows and out of the trunks of cars, banning of military-style and semi-automatic assault rifles like AR-15s, and ending the sale of high-capacity magazines.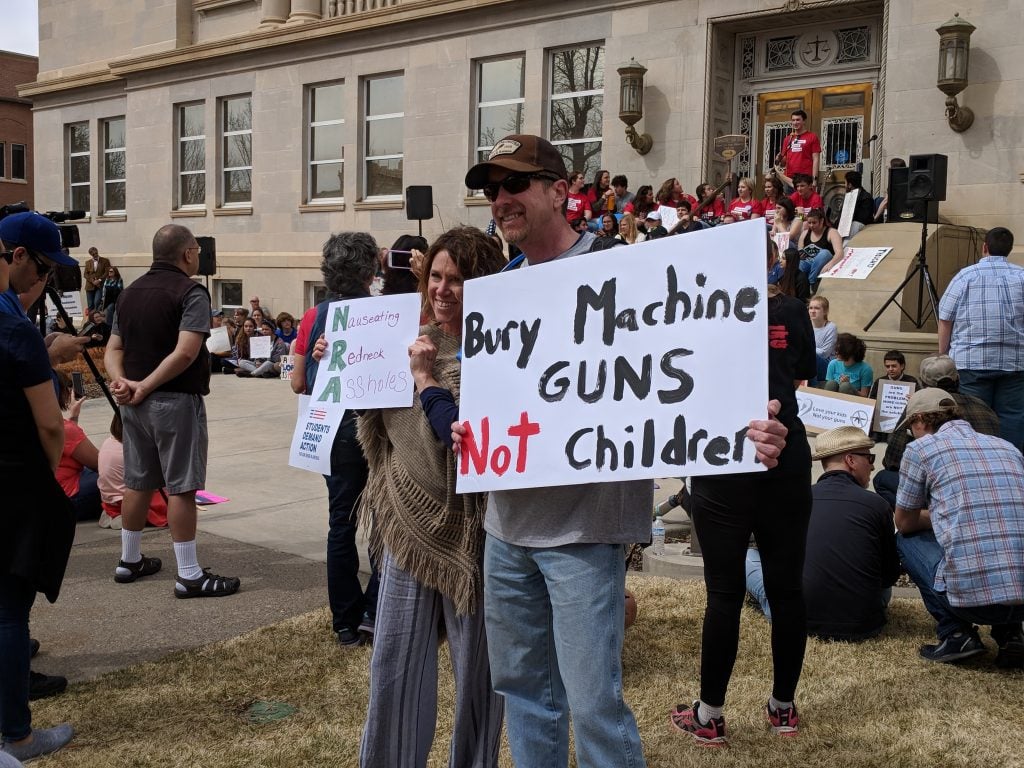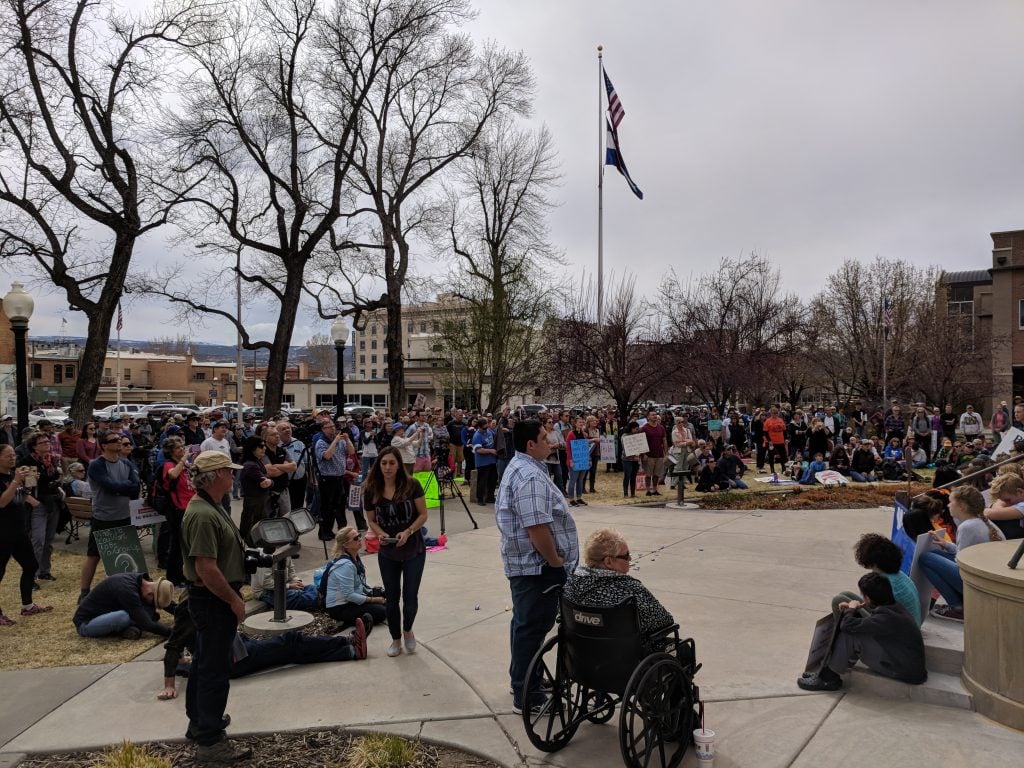 …and for the gun folks: