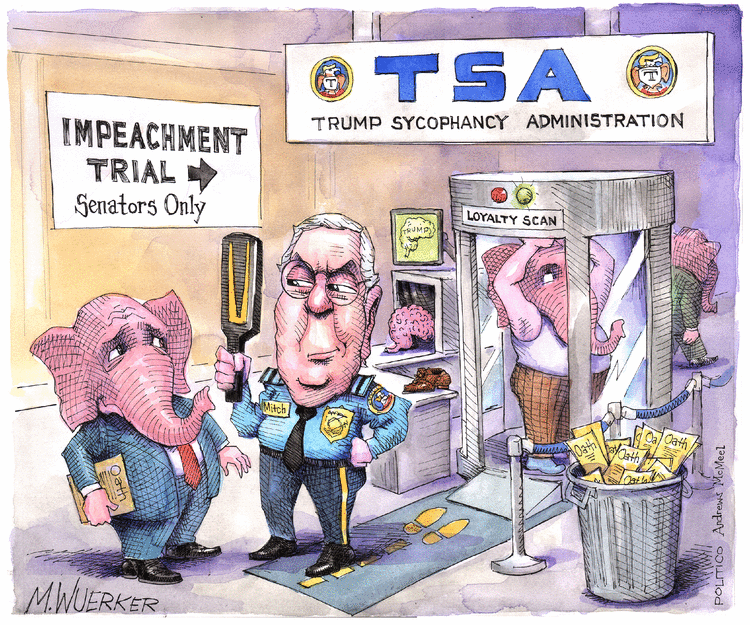 In an editorial January 23 the Daily Sentinel announced it is giving up reporting on Donald Trump's impeachment. The Sentinel says since they're not going to change any minds, they're just going to throw up their hands and give up reporting on it entirely. The paper blames readers, saying "There's nothing rational about the way people feel about the president." The shocker here is that the Daily Sentinel is openly abdicating its mission of disseminating information because of Trump supporters.
But it's also a major false equivalency to say that Trumpers and those who support his impeachment and removal from office are all equally irrational.
They are not equivalent, and the Sentinel knows it.
Impeachment supporters are avid, media-savvy consumers of credible, authoritative information. They understand facts, which are the paper's stock in trade. Supporters have read the record of Trump's questionable phone call and understand exactly what is wrong with it. They understand Trump used gangster-style tactics to pressure Ukraine to interfere in the 2020 election on his behalf. They heard Trump openly solicit similar election interference from China. They recognize that Trump is spouting debunked, Russian-created conspiracy theories while openly discrediting America's intelligence agencies. They understand why the President's refusal to cooperate with the impeachment inquiry is unlawful. They've read the Presidential oath of office and understand how the President violated it. They've familiarized themselves with the 1974 Impoundment Control Act and understand how the President has violated that law. They understand how the President has seized power unallocated to him by the Constitution. They listened when courageous federal employees testified about the President's inappropriate behaviors and understand why it's abhorrent for the President to openly and publicly threaten and intimidate these people for their bravery. And they understand why all of these are impeachable offenses and why the President must be removed for the good of our democracy.
Trump supporters clearly don't understand any of this, and it's the job of legitimate, unbiased news sources to explain it to them, whether readers like the facts they hear or not.
News outlets exist to fight ignorance, not cave to it
What the Sentinel is really saying to readers is that the paper is afraid to report on the impeachment because they're afraid of alienating Trump supporters and losing subscriptions. Or maybe they're afraid of a mass shooting at their offices, like happened to Charlie Hebdo in France.
Whichever fear they are caving in to, it's a shame that we can no longer count on the Sentinel to provide the local public with facts in this very desperate national situation. When entire newspapers formally cave in to Trump by announcing that they giving up telling the truth about him, the entire country suffers.