Local resident Anita Heffalump alarmed members of the community yesterday by posting an event on the Grand Junction Community Message Board Facebook page that urged people to physically gather to protest public health authorities' stay-at-home order aimed at protecting people from the pandemic spread of COVID-19, the deadly disease caused by Coronavirus.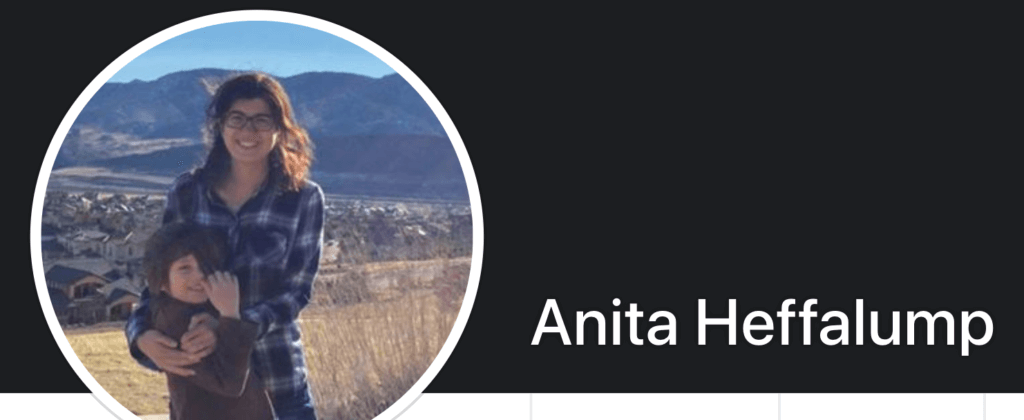 Coronavirus currently has no no treatment, no cure, no immunization available to prevent it, and is killing people throughout the globe at an alarming rate. The only tool available to reduce transmission of the new virus and save lives during the pandemic is to distance ourselves from each other by staying home as much as possible.
Heffalump urged readers to "join the protest against totalitarianism." Her virtual poster for the event said "No More Lockdowns," sported a raised, clenched fist and touted a "Global March for Freedom…. because there's more of us than them!!!"
Asked in a private message to take down her post in the interest of public health, Heffalump wrote: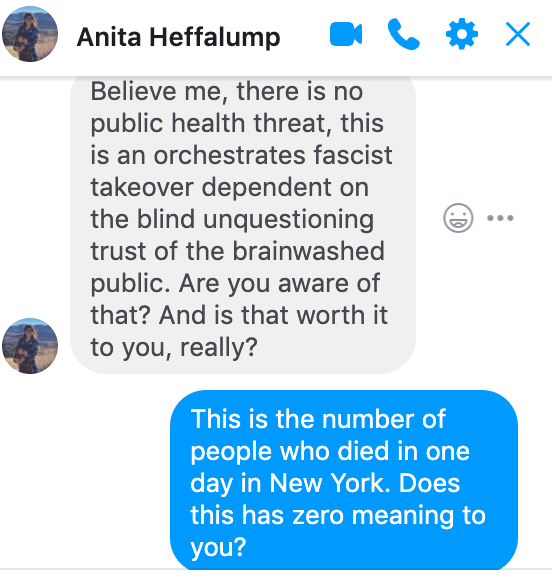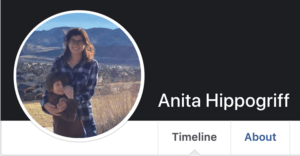 …and then she wrote…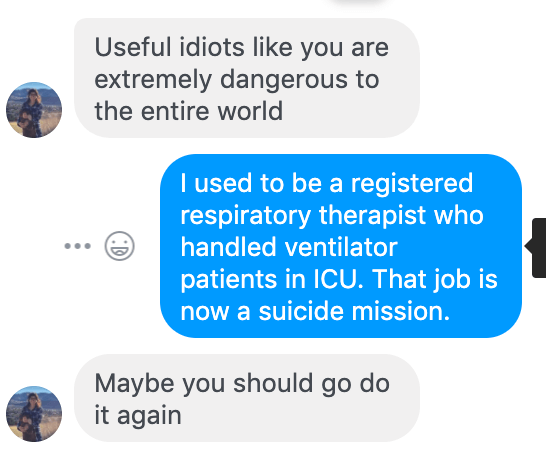 Ms. Heffalump's post was reported to the Mesa County Health Department and was subsequently removed from the page.
But that's not all.
Posts like these, by low-information people who are urging people to expose themselves to the Coronavirus, are sprouting up on local social media sites and threatening public health across the western slope.
This morning, Callie Comerer posted this invitation on the Delta County Message Board Facebook page, inviting people to attend a "reopening party" at "my place" amid the Coronavirus pandemic, saying "F**K this coronavirus" "#dancing #dirnking #laughing #fun":
This is a stark reminder that the most ignorant people among us hold the lives of the rest of us in their hands. People like this — who lack understanding of what it means to have a deadly virus on the loose, that has no prevention, no treatment and no cure, spreading unchecked and quickly, throughout society — these people have the power to perpetuate infections, perpetuate the stay-at-home order and the harm to our economy for a long time to come.