Colorado House Rep. Matt Soper (R) spoke Saturday afternoon, May 16, at a Republican rally in downtown Delta held to protest the state's public health stay-at-home orders aimed at slowing the spread of Covid-19, the deadly disease caused by the novel Coronavirus for which there is no prevention, no treatment and no cure. The sky was sunny and people stood around 5th and Palmer by the Wells Fargo bank holding "Don't tread on me" flags and cheering.
As of this writing, Covid-19 has killed 96,082 Americans — equal to thirty two September 11 attacks. But the rally wasn't held to mourn the tragedy of these deaths.
It was an occasion for Republicans candidates to fling red meat to constituents.
A video of the rally posted on Delta Colorado Republicans' Facebook page shows Rep. Matt Soper at 6:30 in the video, saying:
"I don't know if you saw the news last night, but it came out that Jill Ryan [Director of Colorado Department of Public Heath and the Environment] had been lying about how many people have died from Covid 19. Apparently, our numbers were up to 1071, and overnight it dropped to 831 just like that. I guarantee you you can't come back to life, so it shows someone is amending death certificates which is a felony in Colorado. And someone should be prosecuted for it.
The crowed chants "Go to jail! Go to jail!"
Rep. Soper was either outright lying or deeply misinformed.
The Colorado Department of Public Health and Environment (CDPHE) reacted to Soper's statements by saying:
"We are disappointed that a member of the statehouse is choosing to advance a false narrative. The state health department does not change or falsify death certificates. Accusations to the contrary are purposefully false or misinformed." 
We'll give Soper some latitude for his deeply simplistic views as well as the benefit of any doubt that he may have gotten confused, since as of May 15, the Colorado Department of Public Health and Environment changed the way it counts Covid deaths to be consistent across national reporting jurisdictions and reflect how the U.S. Centers for Disease Control (CDC) reports the deaths.
Before May 15, anyone who died after having a positive COVID-19 test was counted as a coronavirus-related death. After May 15, though, CDPHE started dividing these deaths into two groups:
1) People who died directly from Covid 19 and whose death was attributed to COVID-19 on their death certificates, and
2) People who died with Covid 19, meaning people who had COVID-19, but for whom COVID-19 wasn't the primary cause of death listed on their death certificate.
An example of the latter group would be someone who had heart disease and then contracted Covid-19, but whose death certificate listed them as dying of heart disease with Covid-19 as a contributing factor, and not the primary cause of death.
The change in the way CDPHE counts Covid deaths resulted in the creation of two separate data points for Covid deaths in Colorado. As of May 9, the number of deaths due directly to Covid-19 in Colorado was 878, and on May 15 the number of deaths among people with Covid was 1,150. These numbers track closely with the numbers Rep. Soper cited in his talk at the rally, indicating he may not have been informed about the change in the way CDPHE was reporting deaths, or the reasons behind it.
An elected official has a duty to be well informed before citing information to a crowd.
Criminal prosecution for trying to accurately track Covid deaths?
We'll also allow that crowds, especially Republican crowds, aren't good at absorbing nuance, but Soper failed to explain that the CDPHE is trying to track Covid deaths amid extraordinarily difficult circumstances that make it tough to accurately count how many people are actually dying from the disease: a lack of available testing, false negatives, people dying at home and in non-hospital settings who do not seek medical care before dying, long delays between when pathologists determine a person's cause of death, complete their death certificate and submit the information to authorities who track Covid deaths, people having to manually code information about deaths into databases and other problems. So statistics regarding Covid deaths are often subject to adjustment as information arrives at the Health Department and gets processed, and often lag behind the real-time death count by as much as two weeks. It's the equivalent of comparing stock prices printed in a two-week-old newspaper with those reported today on a cable news station, and then attributing differences in the two to a nefarious conspiracy instead of to the passage of time and more current reporting.
Soper appears to be parroting a complaint by his fellow representative, Colorado Republican House Rep. Mark Baisley (District 39) who accused CDPHE of nefarious activity in reporting Covid deaths and is demanding a criminal investigation of the agency.
Soper responds to questions about his statements:
I contacted Soper by phone and asked him about his claim at the rally that CDPHE is intentionally falsifying the number of Covid-19 deaths for evil reasons.
I asked him why they would do that. Soper answered that they inflated the number of deaths to make a stronger case to get more federal relief funding.
But the amount of CARES Act funding hospitals receive is determined by the hospital's total past net patient revenue, not the number of Covid deaths they report to CDPHE or anyone else. And hospitals don't make money when people die. They make money from treating people. And even if the amount of funding coming to the state WAS based on the number of Covid deaths in the state as a whole, then why would CDPHE revise the number DOWNWARD, as Soper told the crowd they did, instead of UPWARD?
Soper answered that CDPHE reported a high number at first, then revised the number downward, and then revised it upward again.
This made no sense, and he didn't offer any explanation or present any validation of that claim.
Soper also clung to a belief that CDPHE had actually revised individual death certificates, but the CDPHE has no mechanism to change death certificates. It collects data from across the state about deaths and reports it to the CDC.
And Soper was wrong on yet another count: he told the crowd that amending a death certificate ("Abuse of Records") is a felony in Colorado. It's not. It's a Class 1 misdemeanor.
He admitted this was wrong and said he would issue a correction, but to my knowledge so far he hasn't done so.
So what else did Rep. Soper lie about?
At 8:12 in the video of the rally, Soper says:
"In conclusion, I want to harken back to the American Revolution once again. You know, that was also a pandemic. Many people forget at the time of the American Revolution was the smallpox pandemic in America, and that was used as an impetus to try to contain Americans, to tell them to stay at home, to not come out, to not take to the streets, to not gather in large groups. That was explicitly in the Declaration of Independence."
He doesn't say WHO used the smallpox pandemic as an "impetus to try to contain Americans, to tell them to stay at home, to not come out…"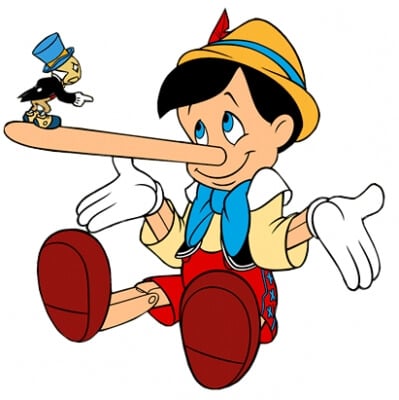 It is true that a smallpox epidemic swept the colonies at the time of the American Revolution. (NOTE: affirming the importance of vaccines to our country, George Washington carried out a widespread inoculation campaign among the Continental Army that greatly reduced the number of troops dying from smallpox, but Soper didn't mention this.) We might assume that Soper meant that the King of England  used the pandemic as an "impetus to try to contain Americans," since he was the dominant and most reviled power over the Colonies at the time. But Soper also told the crowd that the oppressive use of the smallpox pandemic to sideline Americans "was explicitly in the Declaration of Independence."
It's not. It's just plain NOT.
The Declaration of Independence contains a thorough, detailed list of "abuses and usurpations" to which the King of England subjected the Colonies, but it contains no references to anything dealing with smallpox, a pandemic, forcing people to stay home, stay out of the streets or not assemble publicly due to a pandemic, and it contains no mention of the King or anyone else using the smallpox epidemic to oppress people in any way.
Read it for yourself. It's easy to verify.
There's absolutely nothing — zip, zero, nothing — in the Declaration of Independence about any of that.
Soper was drawing a misleading parallel between the American Revolution — an epic revolt against political oppression — and today's Coronavirus situation to gin up anger at public health authorities for their efforts to control a deadly pandemic in which American deaths are growing at an exponential rate.
And it's another easily verifiable lie, and a dangerous and particularly irresponsible one, especially coming an elected official.
Delta citizens ate up all of Soper's lies that day, cheering at them and seemingly believing them hook, line and sinker. No one challenged Soper on any of this.
This incident shows how easily Delta citizens can be misled, and how poorly they are being served by their Republican elected representative, and how important it is for them to think more critically and demand accountability from him.
But I'm sure they never will.