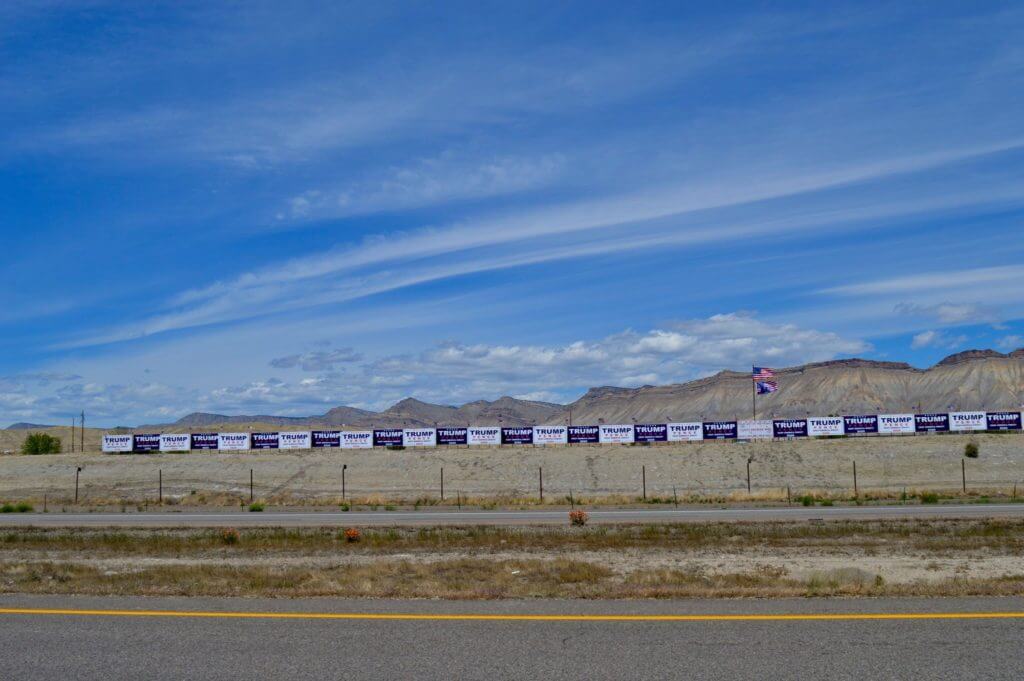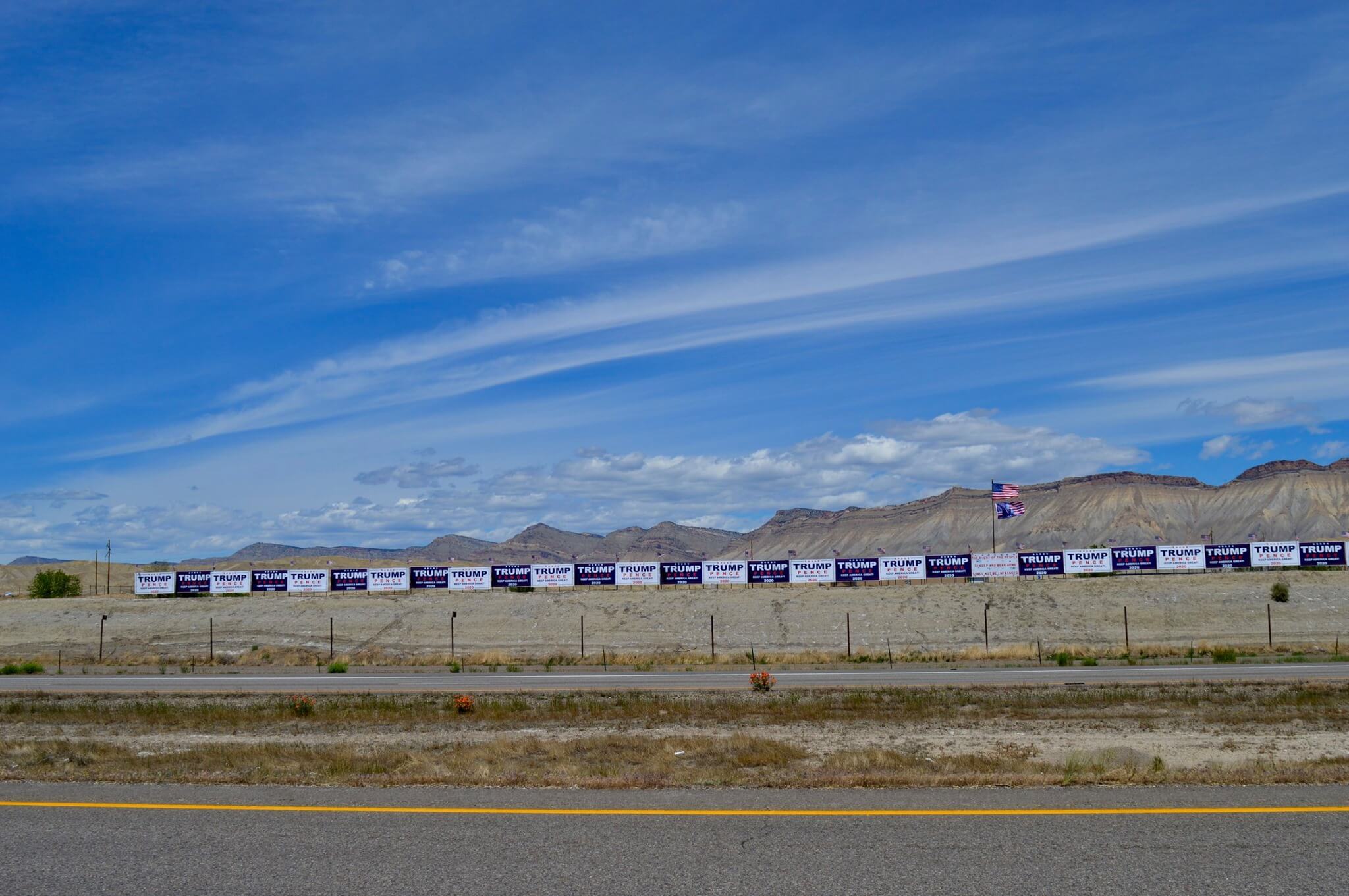 Trump supporters have laboriously erected a huge and impressive pro-Trump signage display along I-70 on the property of the go-cart track.
Problem is, it appears to be illegal.
The display consists of forty one 4 ft. x 8 ft. signs totaling 1,312 square feet of signage.
The go-cart parcel is zoned "AFT" (Agricultural/Forestry Transition), and is non-residential.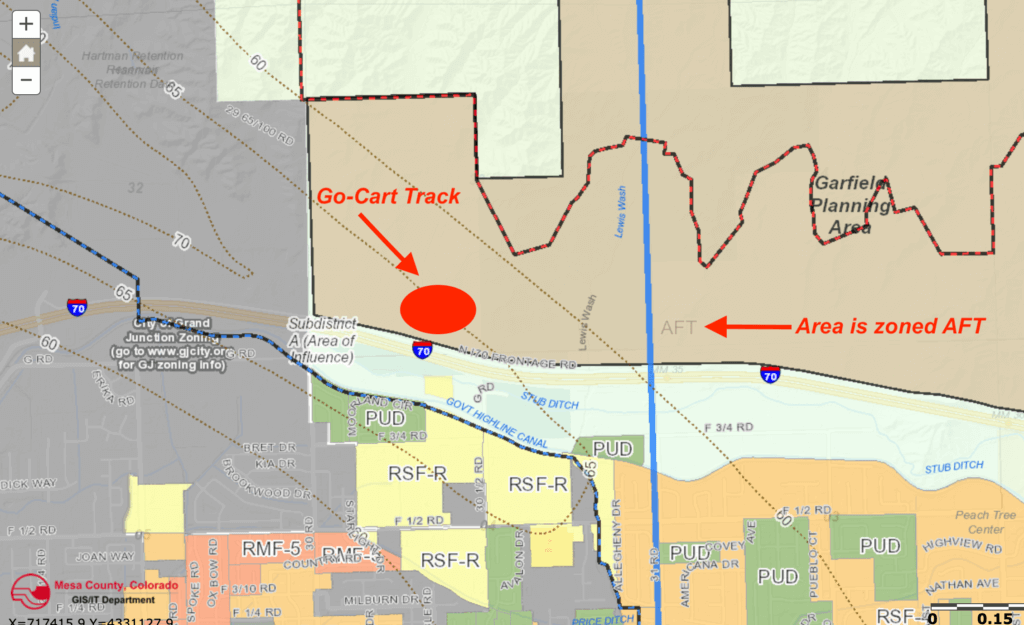 SECTION 9.08 (A) of the Mesa County Land Development Code (pdf) states that for nonresidential areas in the AFT zoning districts:
"A total of thirty-two (32) square feet of signage shall be allowed for each non-residentially used property."
The development code permits "no more than one (1), twelve (12) foot high free-standing sign 'on any parcel on each street frontage" for freestanding signs.
A complaint has already been filed with the Mesa County Code Enforcement.
The address of the offending signage is 3002 N I 70 Frontage Rd., Grand Junction, CO 81504. The property belongs to Stacy and Darren Cook. The display was apparently created with the help of the geniuses over at the Mesa County Republican Party.
Complaints can be phoned to Mesa County Code Compliance Services at (970) 244-1636.
Here is more contact information for Mesa County Code Compliance Services: Isidro Montez, Code Compliance Officer: (970) 255-5033 and Greg St Martin, Code Compliance Officer: (970) 244-1814. Telephone for Mesa County Code Compliance Department: (970) 255-5034. Email address for the Code Compliance Department: code.compliance@mesacounty.us