Republican House District 55 candidate Cindy Ficklin is using non-medically approved treatments for Covid-19, including the animal de-worming medication Ivermectin. She also says she is inhaling "silver and Glutathione" with a nebulizer to "prevent conjestion [sic] from hardening in my lungs."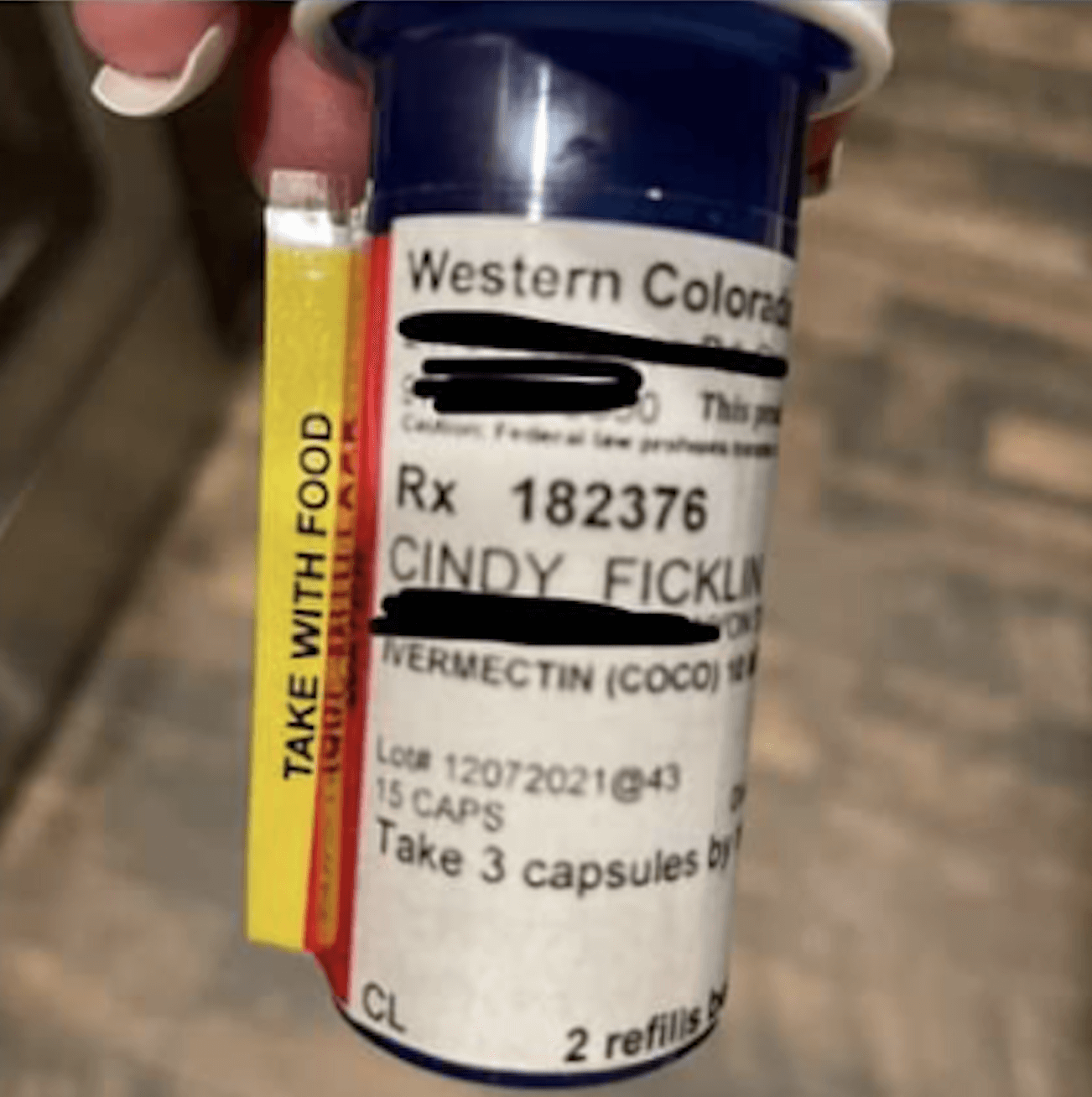 Ficklin, who has frequently stated her disdain for medical doctors, has been posting blow-by-blow updates on Facebook about her attempts to treat herself for Covid-19. She said she had to "go underground" to get the unproven treatments, and even posted a photo of a prescription pill bottle purportedly containing Ivermectin, with her name on it. The name of the pharmacy on the label starts with the words "Western Colorado," and a search for a pharmacy with those words in its name shows it is most likely the "Western Colorado Compounding Pharmacy" at 2478 Patterson Road.
None of the treatments Ficklin is using are approved by either the U.S. Food and Drug Administration (FDA) or the medical establishment to treat Covid-19.
Use of Ivermectin caused a spike in calls to poison control centers nationally in 2021 as people take dangerous substances purported to cure Covid-19, like bleach, supplements and Ivermectin. Despite a lack of any proof of efficacy, use of Ivermectin has been promoted by fringe doctors groups as "a quack cure" for Covid. The FDA even has a page its website titled "Why you should not use Ivermectin to treat or prevent Covid-19."
Ficklin blames her Covid on the federal government, on taxpayers, and on a Daily Sentinel reporter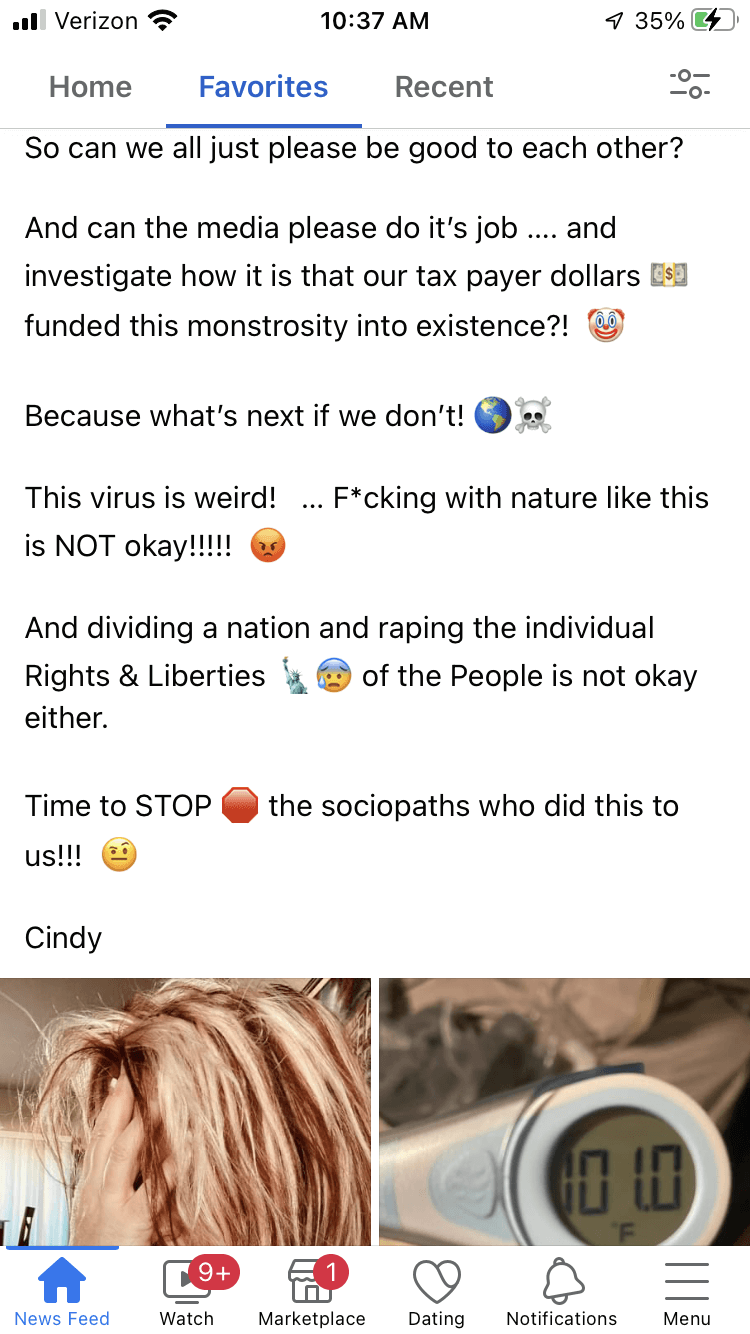 Ficklin is well known as an avid anti-masker and anti-vaxxer who frequently disregards public health behavioral recommendations to avoid getting Covid. As such, her contracting Covid-19 at some point was practically a foregone conclusion. Yet in an earlier post, Ficklin first blamed the federal government for her infection, even though the government has made highly effective Covid-19 vaccines widely available  to all U.S. residents for the last year for free. In her recent posts, Ficklin is blaming  the existence of the disease on taxpayers, writing that "the taxpayers funded this monstrosity [Covid-19] into existence and "F*cking with nature this way is NOT okay." Ficklin also blames her getting Covid on Daily Sentinel political reporter Charles Ashby, who recently wrote an article about the anti-semitic tropes Ficklin has used in the past and how Ficklin now denies having any anti-semitic leanings.
Ficklin called Ashby's article a "hit job," and wrote that it stressed her out so much that she became "exhausted," "drained" and inferring that the stress of the article "wore her down" until she got Covid.