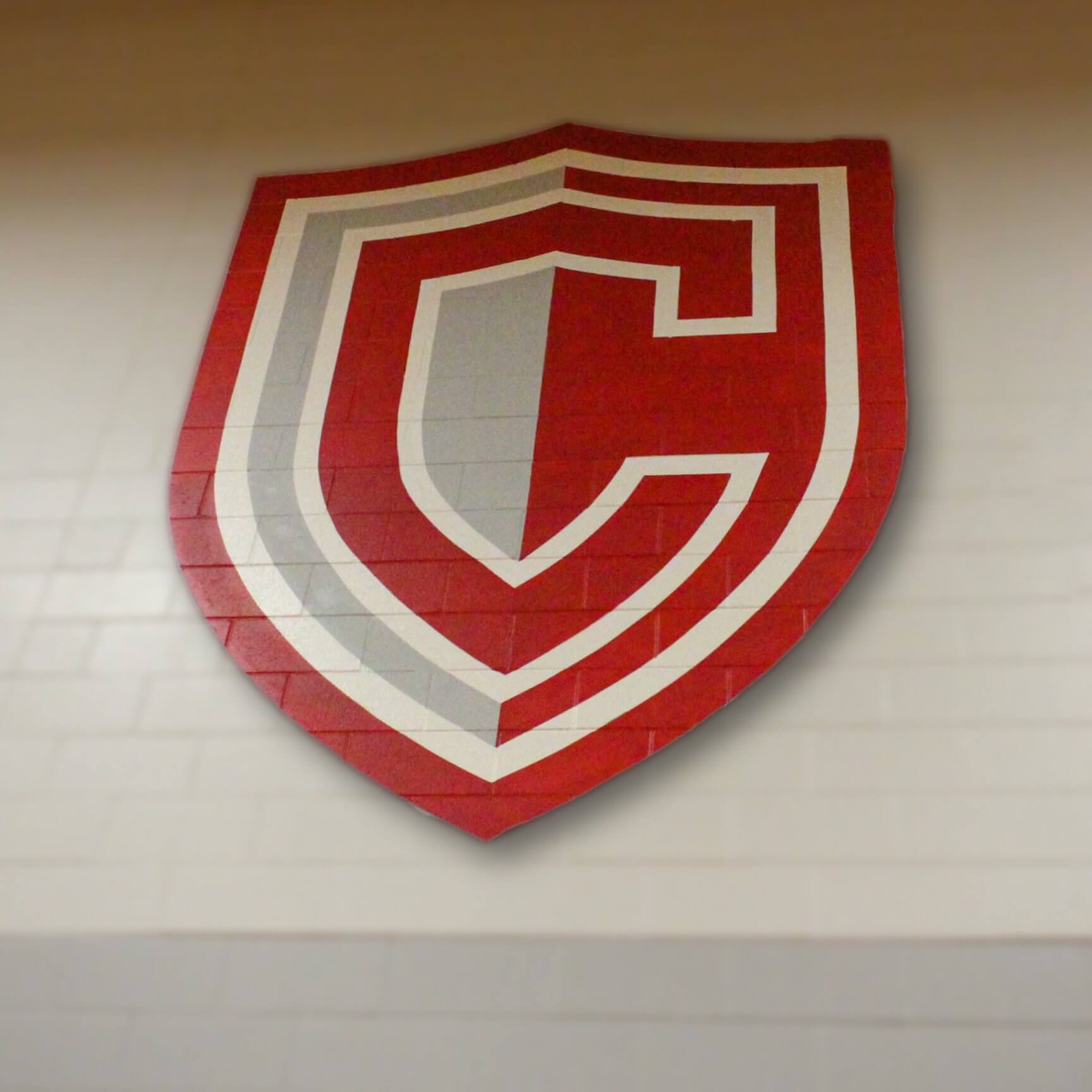 After months of deliberating ideas for an updated logo, Central High School finally unveiled its new logo today, January 4, 2022, replacing the outdated and embarrassingly racist Indian head symbol the school has had since 1947.
The new logo is a slick, modern, red, white and gray shield that is said to have been designed by a student. The name of the school's athletic team  remains the Central High School Warriors.
The school posted its new logo on social media at about noon today. As of 4:00 p.m., the post had gotten 147 "likes," indicating a positive reception. Despite this, a few people lamented the elimination of the racist logo in the comments below the post.
A bill passed in Colorado's 2021 regular legislative session, the Prohibit American Indian Mascots Act, prohibits the use of American Indian mascots by public schools and public institutions of higher education as of June 1, 2022. The act imposes a fine of $25,000 per month for each month that a public school continues to use a mascot after such date, payable to the state education fund.
In 2010, the American Psychological Association issued a communique' stating its findings that race-based mascots had negative psychological effects on Native American and non-native students because they normalized a form of ethnic stereotyping that contributes to misunderstanding and prejudice that has long created problems for native Americans. Some of the negative effects on students included feelings of low self-esteem, low community worth, increased feelings of stress and depression.