Lots of people have been saying it under their breath, but no one has come out and said it publicly. Mostly people have just gotten angry at Mesa County Clerk Tina Peters for her increasingly strange behavior, but maybe it's time to start pitying Tina.
We can all agree that Tina's behavior has been very far outside what is considered normal for an elected county clerk:
Normal clerks don't compromise their own election equipment. They don't flee the state on private jets, spend weeks hiding in safe houses in secret locations around the country or accept largesse from multi-millionaires to promote wacky election conspiracy theories. Normal clerks don't blow off their obligation as clerks (pdf) to get certified to run elections as the state requires. Normal clerks don't proclaim that the candidates who won an election shouldn't have won because they were the wrong people to win. Normal county clerks don't get their homes raided by the FBI. They don't violate court rules, lie to judges, get arrested for obstruction, kick at law enforcement officers, grin in their mug shots, claim the deep state is out to get them and then blame the whole mess they're in on U.S. Attorney General Merrick Garland. Normal county clerks don't serve as guest speakers before extremist groups and then applaud a call for their political opponent to be hanged and burned. Normal county clerks don't go on the national talk show circuit and claim the Secretary of State is out to get them because they "won't shut up." Normal county clerks don't get targeted with lawsuits and ethics complaints or get slapped with legal decrees blocking them from running elections, and normal clerks don't start criminal defense funds.
And any county clerk who had engaged in such bizarre behavior would probably hold off on announcing a run for re-election, let alone just weeks later announce a run for statewide office instead.
Let's face it. There is clearly something really wrong here, and it has nothing to do with George Soros, Merrick Garland, Jena Griswold, Mesa County District Attorney Dan Rubenstein, the deep state or Democrats, as Tina alleges.
It has everything to do with Tina Peters' deteriorating mental state.
She has had a lot of stress lately
Why has Tina Peters has engaged in such increasingly over-the-top behavior? As an elected County Clerk still pulling down a gross salary of almost $93,000 a year (pdf) plus $28,000+ in benefits, we have a right to speculate.
Here's my guess:
First, remember that Tina was completely unprepared for the office to which she was elected.
She had absolutely no experience working in a county clerk's office when she ran for Clerk in 2018. The stress of having to get up to speed on all the functions, operations, and systems of the Clerk's office, and managing personnel matters, would have been extreme. She also had to read and quickly memorize all of the laws, rules and regulations that dictate how her office operates, a task that likewise could have been overwhelming for someone without any prior experience. These complex tasks for someone unaccustomed to complexity could have generated prolonged anxiety as she struggled to figure it all out.
Add to this that Tina's son was killed in a freak parachuting accident in 2017 while entertaining crowds at an airshow in New Jersey, no doubt an extraordinarily traumatic event that took a serious toll on her emotionally, and which clearly continues to exact a toll. She brings her son's death up at almost all of her public talks, reinforcing that it's clearly still a powerful factor in her emotional life.
Then she endured the public disgrace of the 574 forgotten ballots from the 2019 election that were discovered left in a ballot box in 2020, followed by a bipartisan recall effort in 2020, all of which must have been extremely stressful, even though the recall effort failed.
Then after the November, 2020 election, many of the Mesa County residents who swallowed Trump's big Lie about winning the election formed pressure groups like "Stand for The Constitution" and "Mesa County Concerned Citizen" and started to push their mass delusions about the election onto Tina in an attempt to turn her into their champion.
It worked.
In her public talks, Tina invariably talks about how many Mesa County citizens pressured her into pursuing what they believed to be "election irregularities." Tina could have felt a strong need to appease these people to keep them liking her at a time when more and more people were starting to strongly disapprove of her, even if it meant she'd have to flush any remaining shred of credibility she may have had down the toilet.
She appears to have done just that, to the extent that she has even adopted their bizarre extremist beliefs. She has become one of them, to assure they will continue to approve of her.
Then in 2021, Tina finalized her divorce from her husband.
The loss of a marriage and a child could easily push someone over the edge into debilitating depression and grief, and drive them toward something that draws them some kind of comforting approval. Add all the other stressors, and it may have all just been too much for Tina emotionally.
Where are the people who care about Tina's mental state?
We aren't psychologists, but everyone in Mesa County has had a front row seat to Tina's increasingly fraught behavior for two years now, and we've seen it just get crazier and crazier. There's been something else new and wild about Tina happening almost every day. One person joked he was going to start a new TV station, "KTNA — All Tina All the Time."
We've earned the right to speculate on what is going on with her, since the answers don't seem forthcoming from anywhere else.
Tina's worsening behavior could indicate shades of many possible disorders, chief among them martyr complex, a victim mentality, narcissistic personality disorder, delusions of grandiosity, paranoia, borderline personality disorder, depression, disordered thinking, debilitating anxiety, grief, scapegoating, and more.
What's really sad to see is how many people are willing to exploit Tina's shaky mental state for their own gain: egging her on, idolizing her, applauding her, putting her on talk shows on the internet and on TV, giving her money and reinforcing her increasingly strange and senseless behavior to help advance their own extreme political agendas, with no serious consideration of the high personal cost of all of this to Tina herself.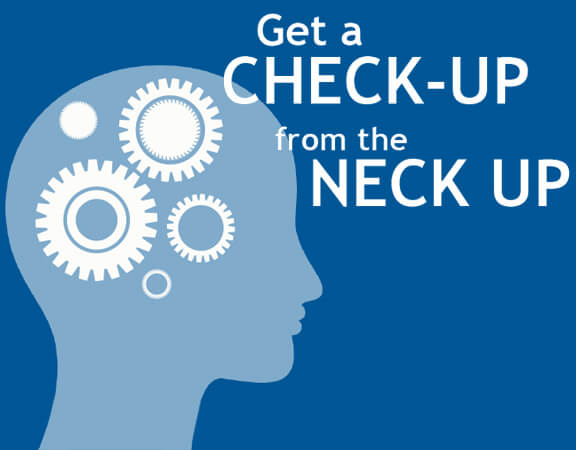 Where are the people who are close to Tina, who see the changes going on in her and how they are destroying her? Where are Tina's sane and trusted friends and family? Where are the people who really care for her, who are her guard rails, the people who love her and see her getting herself into deeper and deeper trouble? Where are the people who can get through to her, whose job it is to gently make her aware her behavior is way out of bounds and who will encourage her to get help?
They seem nowhere to be found.
And so Tina continues to be the laughing stock of the country, making people slack-jawed at the kookiness coming out of Colorado, like they're watching some kind of freak show.
The point is, the time has come where have to finally admit what has become painfully obvious: Tina Peters' mental state is fraught. She's not well, we can all see it, and unfortunately there's little anyone can do about it except Tina herself.
We can only hope that Tina will stop for a moment, contemplate the totality of her circumstances, and realize all the trouble, the problems, lawsuits, fines, legal expenses and possibly prison time she may be facing now because of her behavior. Let's hope she somehow finds a way to get a grip on herself and sees fit to resign as Clerk, to take some of the pressure off. Barring that, people who fancy themselves her friends, including the Mesa County Republican Party — if they really are in fact true friends — should start urging Tina to spend some of her generous, taxpayer-funded salary on a thorough mental health evaluation by a competent professional so she can figure out what in the heck is happening to her and start getting the help she so desperately needs.