Updated 3/30/22 @ 10:10 a.m.
The Mesa County Republican Party has reached a whole new level of crazy in 2022, as indicated by a handout at their assembly at the DoubleTree hotel last Saturday, March 26, that lists the party's recommendations for the statewide GOP platform. The local party will vote on which of these resolutions to forward to the state party for inclusion in the statewide platform.
According to the handout, some Mesa County Republicans now want to register and regulate journalists "to protect against the Marxist agenda." They support "private ownership of AR-15s, 30-round magazines and semi-automatic weapons," firearms described by CNN Money as "the mass shooters' go-to weapon." Local Republicans also support "making Ivermectin an over-the-counter (OTC) drug." Ivermectin is an anti-parasitic drug commonly used as a horse-dewormer and in dogs to prevent heartworm.
The Mesa County GOP wants to abolish mail-in voting, reduce and completely eliminate all early in-person voting, require all votes be cast in person "on paper ballots after state-issued ID has been shown at a polling location," require all completed ballots be returned in person and require voters to show ID when returning ballots. Republicans want to do away with all computerized voting throughout the state, and until they can achieve that, they want to put "all vote tabulation machines in Faraday cages to prevent electronic tampering." (A professionally-manufactured Faraday cage big enough to hold a single piece of voting equipment currently costs $24,850.00.)
In local resolutions, Republicans want to block all Mesa County law enforcement agencies from cooperating with the Federal Bureau of Investigation (FBI) in any case that threatens the rights of others." Last but not least, the Mesa County Republican Party now officially "publicly denounces Democrats & the Democrat Party as communists."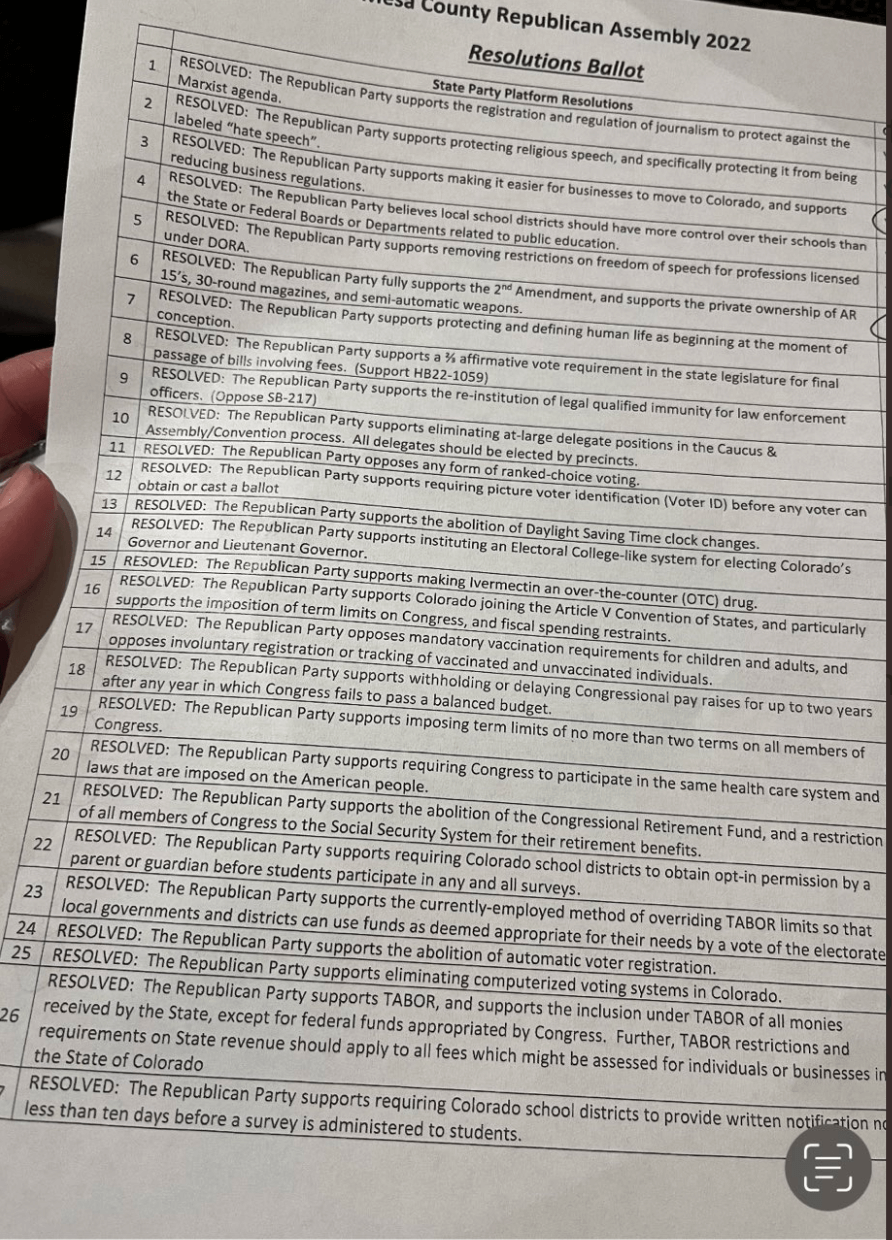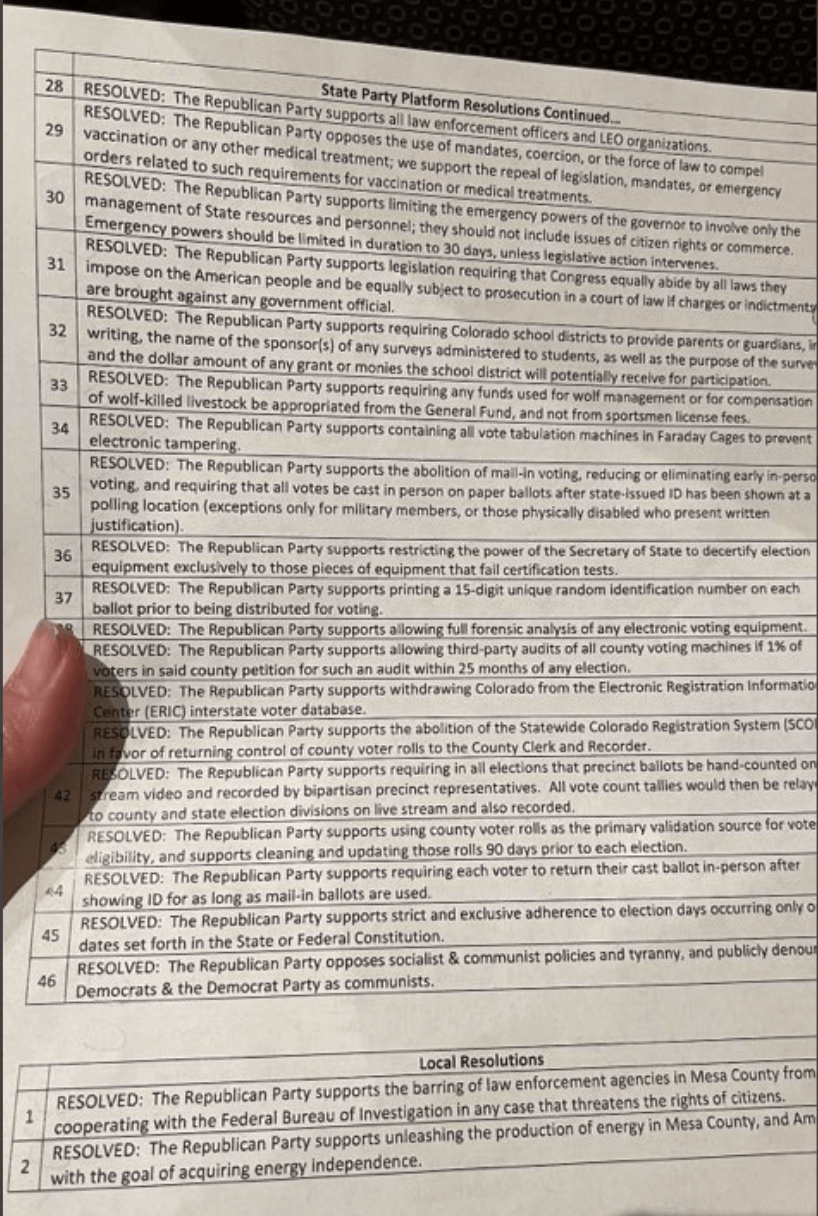 1