Kyle Clark of 9News in Denver is reporting via Twitter tonight that Mesa County District Attorney Dan Rubinstein and Colorado Attorney General Phil Weiser have finished their joint investigation into Tina Peters' election-tampering scandal, and that Rubinstein has asked U.S. Attorney General Merrick Garland's office to explore bringing federal charges against her.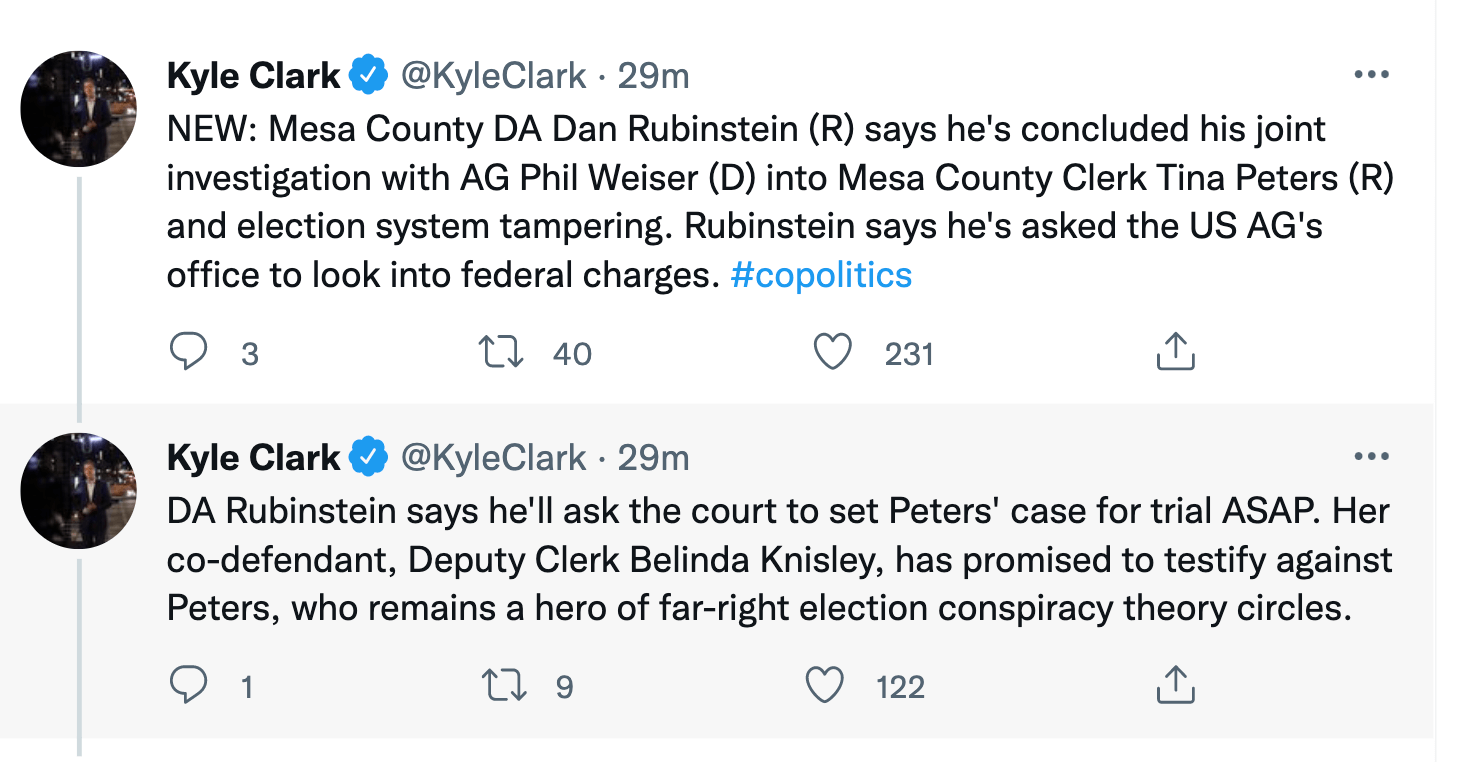 Peters is set to be arraigned in her felony case (Case No. 2022CR371) at 4:00 p.m. on September 7, 2022 at the Mesa Count Justice Center in Judge Matthew Barrett's courtroom, Courtroom 9.  Rubinstein will ask the judge to set a date for Peters' criminal trail as soon possible.
In an unhinged video she recorded and posted on social media July 21, 2022, Peters insulted Judge Barrett by accusing him of "legislating from the bench." She called him "malicious," and "partisan," and said his "goal is to incarcerate an innocent woman."
Here's what can happen (video) if you insult a judge during a criminal court proceeding. (Fast forward to about 2:30).