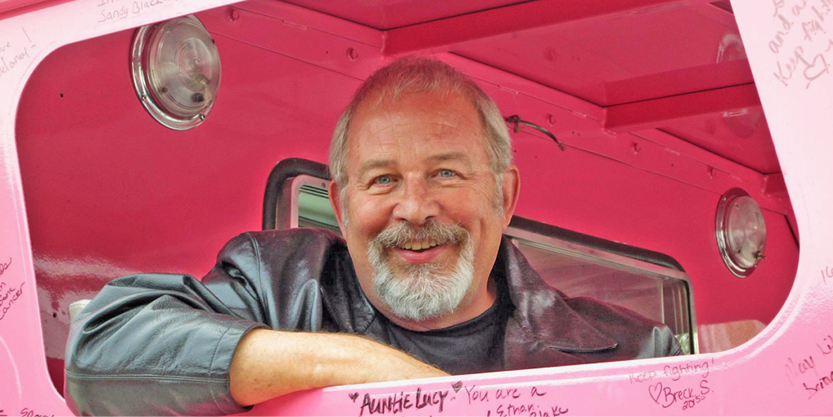 Former Palisade town trustee Dave Edwards is seeking to formally challenge the legitimacy of Matt Soper being seated as a Representative for Colorado House District 54.
Palisade is in House District 54.
Soper, a Republican, was elected to the HD-54 seat in November, but the Grand Junction Daily Sentinel ran a series of articles before the election that charged that the residence Soper had listed on his official Candidate Affidavit was not his true residence. If it wasn't, Soper may not have met the legal residency requirements to run in District 54. 
To qualify for a seat in the Colorado House of Representatives, a candidate must have lived in the district for 12 months prior to the date of the election.
In his January 8, 2018 Candidate Affidavit, Soper claimed his physical address was 10 Hartig Drive in Delta, an older three bedroom house owned by his mother, Betty Ann Soper. But the house had been rented to the Carreon family since August of 2016, an elderly disabled couple and their two adult sons, one of whom is also disabled. While attempting to verify Soper's residence, a Daily Sentinel reporter went to the house and asked Omar Carreon, 33, if Matt Soper also lived at their house. Omar told the reporter Soper did not live with them, but that his mail, including his ballot, came to the house. 
The only other address Soper has ever given as a voting residence is in Orchard City, in House District 61. 
When Matt Soper found out Omar had told the Daily Sentinel he didn't live at the 10 Hartig Drive house, Soper had the Carreon family evicted from the 10 Hartig Drive house in retribution.
Omar Carreon has given a notarized affidavit (pdf) describing the events that led up to his family being from the home. In the affidavit, Omar said Soper had never lived at the house while they were there, nor did he maintain a room there as Soper had claimed to the Sentinel. Omar was also concerned that allowing Soper's mail to be sent to their home might have indicated something improper was afoot, but he didn't know Soper was a candidate for office. 
Complaint to be re-filed
On December 10, 2018, Dave Edwards filed a complaint (pdf) with the Colorado Secretary of State Elections Department about the discrepancy in Soper's residency, but the department dismissed the complaint two days later, saying their office didn't have jurisdiction over the residency requirement. The Secretary of State's office said the matter had to be contested directly to the Colorado House of Representatives. When Edwards contacted House Majority Leader KC Becker to challenge Soper's residency qualification, Becker answered via email that she had consulted the Office of Legislative Legal Services who told her the complaint must first go through the Secretary of State's office.
Figuring out where to file
The rules for contesting an election are laid out in Colorado Revised Statutes (CRS) 1-11-208 and 1-11-208.5. The statute contains a nebulous provision saying that any person who contests an election must "file with the secretary of state a bond, with sureties, …conditioned to pay all costs in case of failure to maintain the contest." There is no stated amount for this bond. The statute says only that "The secretary of state shall determine the sufficiency of the bond, and, if it is sufficient, approve it." In Soper's case this amount has been estimated to be anywhere from $2,500 to $75,000. Edwards is attempting to raise at least the minimum amount needed to meet the bond requirement to allow the complaint to go forward. He anticipates he may also need to raise money for legal fees.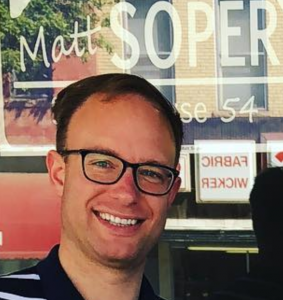 If you want to contribute to  contesting Soper's being seated as a representative to House District 54, you can go to PayPal.com, click "send" then "send money now" and use Dave's email address dafyddco@aol.com to send a donation.
To avoid have PayPal take fees out of your donation, indicate that you're sending money "to family or friends." If you have difficulty with PayPal, email Dave and ask for a PayPal invoice for the amount you'd like to donate. Once you get the invoice, just click "Pay Now" and use your credit or debit card.
Dave will refund any donations that aren't spent on the cost of bringing the complaint, or you can ask to have your donation given to the Carreon family to help them pay for a new place to live. A nice person has given them 6 months free shelter, but after that they don't know where they will go.
Here's a link to the latest Sentinel article on the Soper residency discrepancy.