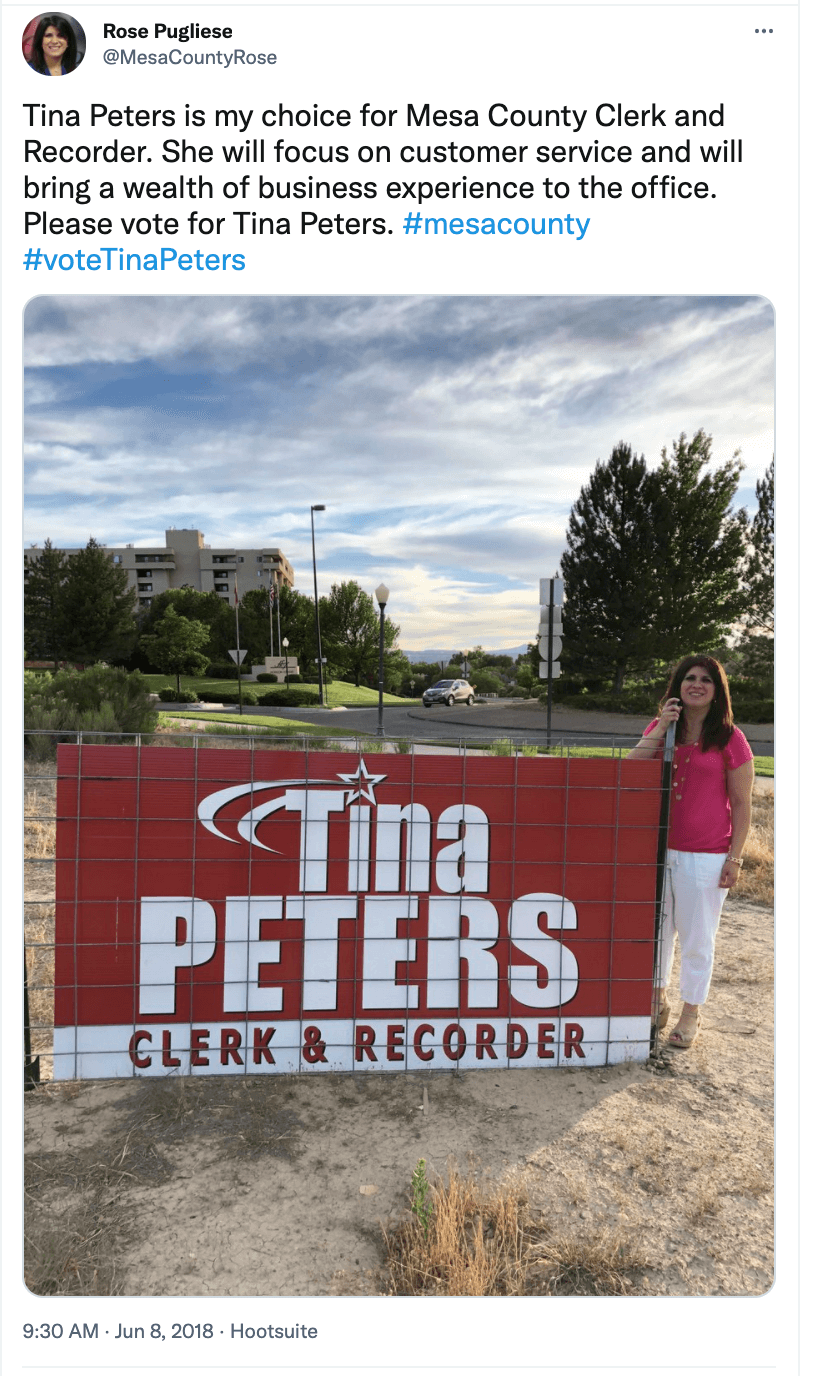 Rumors are that former Mesa County Commissioner Rose Pugliese hopes to run as the Republican candidate for Colorado Secretary of State, but thanks to the recent antics of her Republican pal, Mesa County Clerk Tina Peters, there is no clearer indication anywhere on Earth that any candidate is so absolutely unsuited for office than Rose Pugliese is for Colorado Secretary of State.
Pugliese endorsed Peters for Mesa County Clerk in 2018. 
That's all anyone needs to know, and it should put an immediate end to Rose's political ambitions in Colorado, forever, period.