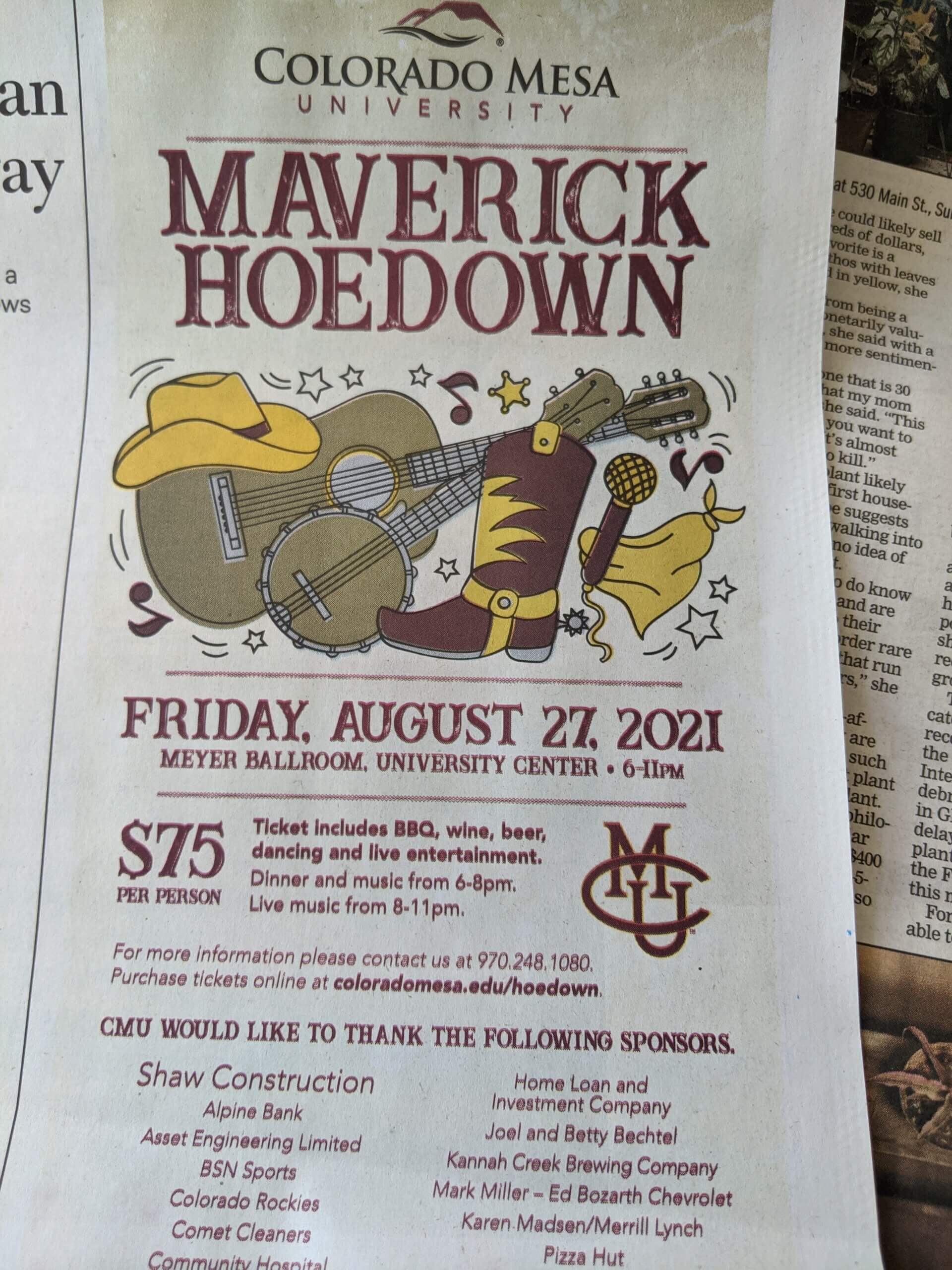 As if holding one massive superspreader event to kick off Colorado Mesa University's fall '21 semester wasn't enough of a public health threat to students and the community, in today's Daily Sentinel, CMU is advertising another big event on August 27th to be held inside the Meyer Ballroom in the University Center that involves eating, dancing and drinking alcohol.
The ad does not mention any coronavirus precautions being used at the event, like proof of a negative Covid-19 test, proof of being fully vaccinated against Covid-19, or masks or physical distancing.
Even more shocking is that one of the sponsors of the event is Community Hospital, which on August 16 announced it was implementing a vaccine mandate for all employees. An August 20 news report said Community Hospital had a serious shortage of healthcare workers and is currently down by 96 employees, and that health care worker shortages are affecting all hospitals across the County as well.
Another shocking sponsor one wouldn't expect to see is Joel Bechtel, M.D., a pulmonologist.