The Grand Junction Area Chamber of Commerce is driving the effort to rename North Avenue to "University Boulevard."
Oh, boy. Here we go again.
This proposal is just another one in the chamber's long track record of pushing ill-fitting projects onto Grand Junction citizens, whether they like them or not. The chamber's proposals typically range from unpopular to disastrous and almost invariably go down in flames. The promises they make about their proposals' costs and outcomes often contain misinformation, too. So who can blame people for not supporting yet another one?
Remember, the chamber does not advocate for what City residents want or need. The chamber's mission is to advocate only for the handful of business owners who pay its dues. It's a small, tight group, and while the chamber presents itself as highly influential and "the voice of business" in town, it actually represents just a fraction of businesses in town, and it does not represent the needs or wants of city residents at all.
To this end, City residents don't feel the chamber has their best interests in mind, and that's absolutely correct, because they don't.
As a reminder of the kind of tone-deaf proposals the chamber comes up with, here are a few of the more recent proposals the chamber has pushed on Grand Junction residents, and their outcomes:
Remember the Brady Trucking Rezone?
In 2013, the chamber told Grand Junction residents the should rezone a parcel of land along the Colorado River back to industrial zoning to accommodate an expansion of the private company Brady Trucking. Citizens and the government had worked for a long time to clean up the industrial contamination businesses had left on this area of the river. The Chamber promised City residents that if they approved the re-zone at the ballot box, Brady Trucking would bring in a slew of new jobs that would pay over $75,000 a year, and Brady would even pay to landscape a new section of the Riverfront Trail next to it's new headquarters.
City residents believed the Chamber and voted to re-zone the land for Brady Trucking.
Suckers!
It's now late 2017, and not one of the chamber's promises materialized. There is no Brady Trucking headquarters on that land. No new jobs came to town as a result of the re-zone. There is not one inch of improved trail there. The land sits to this day unused, with a dilapidated building on it.
Let's go on…
Remember the Rick Brainard Debacle?
Also in 2013, the Chamber ran its golden boy, West Star executive Rick Brainard, for City Council against incumbent Bill Pitts. Pitts was a former G.J. mayor who had been a loyal member of the chamber for 44 years. He was as big a cheerleader for Grand Junction as you could ever find. He turned down lucrative promotions his company offered him to work elsewhere just so he could stay and live in the Grand Valley. Pitts had been instrumental in starting projects like Dinosaur Days and the Chamber Rangers, so he was very close to the chamber. This made the chamber's selection and endorsement of Brainard to run against him for his seat on Council a particularly nasty knife in the back to Pitts. And it wasn't enough for the chamber just to run someone against Pitts. They went a lot further and poured historic amounts of money into Brainard's campaign. The chamber laundered the funds through their 501-c-4 "dark money" group, the Western Colorado Business Alliance (WCBA) to make it legal. They pumped over $10,000 into Brainard's campaign. Prior to that, the most anyone had ever spent on a G.J. City Council race was about $3,000.
Brainard won the election in April, 2013. Four days later, he was arrested for beating up his girlfriend so badly he turned half her face black and blue. In his official arrest affidavit (pdf), Brainard told police he "had" to hit his girlfriend because she "needed to shut her mouth."
City residents seethed with anger over Brainard's shocking behavior. Meanwhile, the chamber said nothing and quietly continued to back him.
For weeks, every night the local TV news showed photos of Rick Brainard sporting a smirky little half-smile in his bright yellow jail jumpsuit. Meanwhile, Grand Junction residents were horrified and offended to find out how the chamber had exerted such influence in his election, to the detriment of town. Citizens spent the spring and summer of 2013 marching, protesting in front of the chamber, rallying in front of city hall with bullhorns, writing letters, commenting at city council meetings and demanding Brainard step down from his seat on Council. Despite all this, the chamber continued to support Brainard saying he was innocent until proven guilty, even though Brainard had already admitted to beating up his girlfriend in his arrest affidavit. On May 6, Brainard pleaded no contest to the assault charge. That was the very same day he was sworn into office. At his swearing-in ceremony, three quarters of the audience stood and turned their backs on him in a protest the likes of which this town has never seen before. Brainard claimed he didn't see the protesters, but in news reports he called the protesters "an uninformed lynch mob," angering people further. Shortly after his swearing-in ceremony, City residents organized a recall effort. They had just started training people to circulate the official petitions when Brainard finally stepped down from Council. He sold his house, packed up his RV and left town.
Never once through all this did the chamber disavow Brainard. They never apologized to city residents for selecting and financially supporting a flawed council candidate whose offensive behavior roiled town for months, and who turned out to be completely unfit for office.
Remember when the chamber promoted large-scale gambling in Mesa County?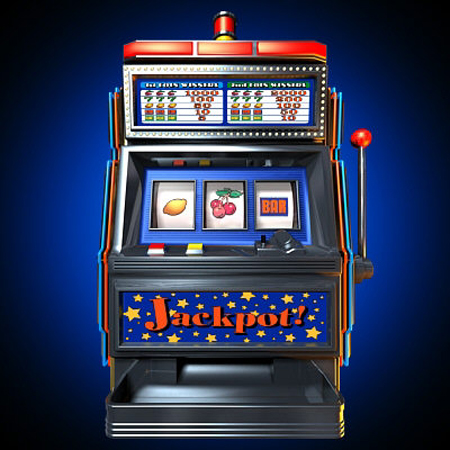 In 2014, the chamber supported Amendment 68, which would have paved the way for horse racing and large-scale video lottery terminals in Mesa County. The law would have required a minimum of 2,500 slot machines be placed at the race track. The giant new Mesa County casino that would have resulted from this measure would have been bigger than the biggest casino currently in Colorado, the Ameristar Casino Resort in Black Hawk, which according to the Colorado Department of Revenue's Division of Gaming, at the time had just under 1,500 slot machines.
The chamber backed this idea for large-scale gambling at a time when casinos in Colorado were losing revenue.
Earlier ballot measures showed Mesa County citizens were strongly opposed to institutionalized gambling, but the chamber backed it any way.
The measure went down in flames.
Remember the Riverside Parkway Zig-Zag Project?
In 2015, the chamber urged voters to approve Referred Measure 2B, the "Westside Beltway" which would have zig-zagged the Riverside Parkway up 25 Road to F 1/2 Road and then west to 24 Road.  Almost all of the businesses on 25 Road strongly opposed the measure, saying the City deceived them by failing to let them know measure even existed until it was safely scheduled to go on the ballot. Business owners opposed 2B because it would have allowed the City to seize the land fronting their businesses and would have eliminated crucial parking space in front of their businesses. It also would have subjected the road to an extended construction period. No one knew why the chamber was backing the proposal, or why the odd, zig-zag route was chosen.
City residents roundly voted the measure down.
The chamber promotes itself as a booster for local business, but it was certainly on the wrong side of businesses on this measure.
Remember the Downtown Event Center?
The chamber had another fantastic idea in 2016 when they proposed citizens pay an additional sales tax so the City could build a brand new downtown event center. The chamber poured tens of thousands of dollars into the campaign for the event center. Glossy table tents appeared in restaurants downtown that promised fabulous acts like John Legend and Jerry Seinfeld would come to town, but only if the voters approved the additional sales tax to pay for the event center. The chamber boasted that the event center would cost just $60 million to build, but the the ballot measure wording said the actual debt incurred for loans to build the event center (including interest) would total about $130 million.
People didn't want an event center, let alone for $130 million. What's more, the experience of other towns that had yielded to pressure to build event centers showed such facilities tend to turn into expensive boondoggles, and after construction was completed, cities were left saddled with expensive, under-used facilities that cost taxpayers a fortune to heat, cool and maintain.
What people in town really, really wanted — and still want — was a community recreation center just like the ones Fruita, Delta, Montrose, Battlement Mesa, Gypsum and Durango have, but nobody listened to the people. The chamber only listened to its usual handful of wealthy business owners who thought they had a bang-up idea everyone would love.
Well, they didn't.
The event center proposal went down in flames at the ballot box with almost three quarters of the electorate voting against it.
Now the Chamber's new Project is Changing North Avenue to "University Boulevard"
*Sigh.*
Here we go again.
Okay, change can be good sometimes, but as usual for the chamber, this is just not well thought-out change.
Its not just a matter of making a few new signs and being done with it. Even setting nostalgia aside, on a practical level, it's actually a very expensive and difficult proposition for many people.
Not only will everyone with a business or building on North Avenue have to change their address on business cards, brochures and letterhead, but also on their bank accounts, credit cards, insurance policies, loan documents, web sites, land title documents, business licenses, IRS registrations, permits to operate and more. State, local and national maps will have to be changed. Google Street View will stop working for every address on the street. GPS and vehicle navigation systems will no longer work for every business on the street. The name "North Avenue" also has a historic significance as the northern boundary of the one square mile of the original City of Grand Junction, hence the name. (South Ave. is the southern border.) What's more, "University" is a completely unoriginal name for a street, and the United States is filled with University Avenues, Streets and Boulevards. Already when you Google "Wienerschnitzel University Ave." you get Wienerschnitzel restaurants on University Avenue in Lubbock, Texas, Tempe, Arizona, Riverside, California, and La Mesa, California. If you Google "UHaul University Ave.," you get directed to the University Avenue UHaul stores in Waterloo, Iowa, St. Paul, Minnesota and Champaign, Illinois.
It's a nightmare.
If the chamber succeeds in it's latest misguided effort, the name change will not just be expensive, but will make life harder for everyone on the street for a long time.
All this leads to just one conclusion: People cannot listen to the Grand Junction Area Chamber, just as the chamber does'n't care to listen to them. The chamber doesn't reason things out. They NEVER admit their mistakes, they never get the big picture, and they don't ask people in town — the voters — what they really want to see happen here. They just live in their own insulated world and keep coming up with knee-jerk, nutty, ideological ideas that aren't based on any real facts, research or rational thought as to their actual effects. The chamber keeps coming up with kooky projects that take this town nowhere and don't do citizens any good, so they keep getting trounced at the ballot box as well as in the court of public opinion.
The one question we'd all like answered is why does the City of Grand Junction keep going along with the chamber on all of it's escapades in lock-step, like a poodle on a leash?