Renters, beware!
There is a scammer on Craigslist who is stealing photos from rental postings on Zillow, then posting the same property for rent on Craigslist for a too-good-to-be-true low price, like a nice 2 bed, 2 bath house for $500/month. The scammer gets the name of the owner off of the Mesa County Assessor Lookup, and then claims via email to be that person. That way, if the prospective renter gets suspicious and checks to see who really owns the house, they see the name of person they're dealing with matches that of the actual owner.
The scammer says he's out of town and carries out the whole scam via text and email. He had an @aol.com email address. 
When you respond to the ad, the scammer sends a fake application that lets him to get even more personal information from you. He gives a song and dance about how the house is very special to his family and they're looking for someone to take care of it, then tells you to send money for first and last month's rent, deposit and other fees via Western Union to an out-of-town Western Union office — in this case, the mark sent $2,000 to a Western Union in Las Vegas, and the scammer used a fake Las Vegas email address.) He emails a fake contract for the mark to sign, grabs the money and leaves the mark without their money and with no place to live. The prospective tenant and property owner never meet. This all takes place over email and text.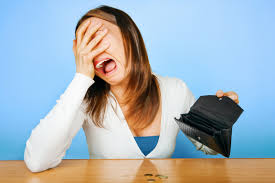 Scam is happening now
Our tenant was moving out of a rental we own today when man showed up at the house wanting in and told her he had paid my husband $2,000 for first and last month's rent, deposit and other fees, and had a contract signed by my husband. None of it was true. My husband and I went there and met with him, and he showed us the documents on his smart phone. They were in my husband's name, but were fraudulent and had falsified signatures. We soon realized we were all scammed. We all went to the police department and are filing a fraud report, but I doubt this poor guy will get any of his money back.
Recommendations to protect yourself: 
Do NOT agree to rent any place without meeting the owner face to face and getting a tour of the place. (This prospective tenant had been working out of town and had "rented" the place here in G.J. sight unseen from another state.)

Don't sign ANY contracts via email. Only sign contracts in person, and make sure you get the keys when you sign the contract or else don't sign.

Make sure to get full contact information for the owner and then verify the information is true.

Don't believe ads with prices that are too good to be true for the places you're looking at.

Be sharp. Protect yourself and don't get duped. This was a pretty intricate scam.