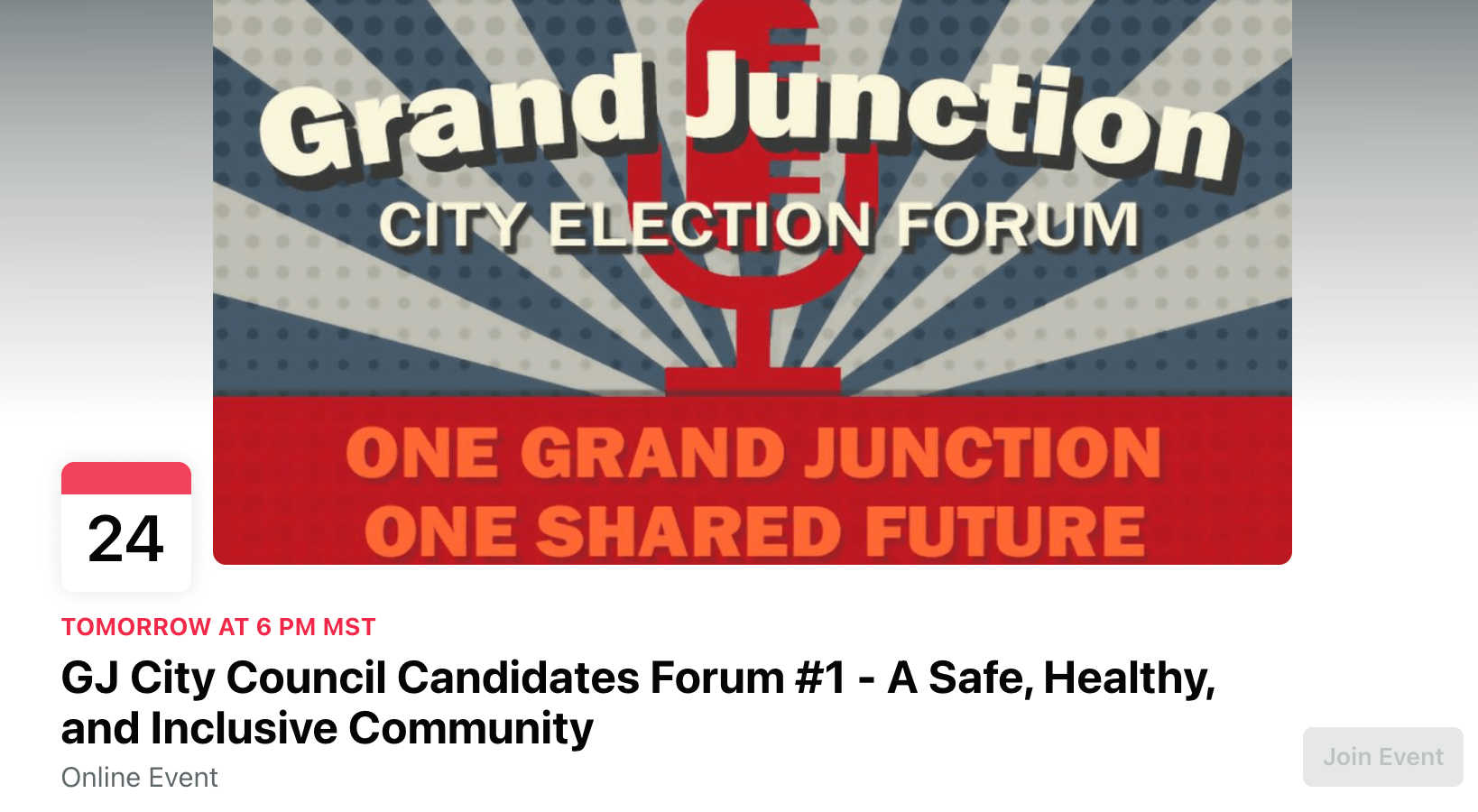 Are you wondering who wants to call the shots on City Council? Are there candidates for City Council that draw red flags?
If you have an internet connection, you can attend this free online event to find out more about the candidates for Grand Junction City Counci. It's tomorrow at 6:00 p.m.
The event is sponsored by the Western Colorado Alliance of Mesa County, the Western Colorado Latino Chamber of Commerce, Cleantech Business Coalition, and other community organizations.
The link to sign up and get the Zoom link for the forum is here. 
The election is April 6, 2021. There are also measures on the ballot to approve the sale of retail marijuana, and if it is approved, to tax those sales. The city's portal for more information on the election is here.
Get involved, tune in, determine who the over-the-top extremist candidates are (because this is Grand Junction, and you know some of them are), and who the reasonable candidates are who deserve to serve on the next City Council.