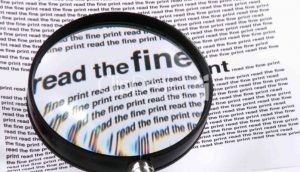 You don't typically think of a tax reform bill as a vehicle to push a religious agenda onto the rest of the country, but Trump's "tax reform" bill does exactly that.
Buried deep inside the Republicans' proposed "tax reform" bill is a provision conferring rights on "unborn children," which the bill defines as "a child in utero…a member of the species Homo Sapiens, at any stage of development." The provision appears on page 93 of the 429-page bill, in a section amending the rules on "529 plans," which are tax-free investment accounts that allow families to save for a child's college education. People have long been able to set up 529 plans for children that don't yet exist, but changing the wording of the law intentionally enshrines recognition of the unborn into federal law, something anti-abortion activists and supporters of fetal "personhood" have long sought to do.
Recognizing human embryos, whether implanted in the uterus or not, is fraught with legal dilemmas. It legally separates the woman from her fetus, creating ethical questions about who has precedence in the event of a life-threatening pregnancy, like an ectopic pregnancy, which occurs outside the womb. Other questions that could arise from conferring the rights of existing people on fertilized eggs include whether pregnant women should be counted as two people for the purposes of using highway carpool lanes, whether fetusus would require social security numbers, or whether embryos could legally inherit property or enter into contracts.
Tax law repeals Johnson Amendment
The Republicans' tax reform bill also contains another plum for religious groups, in particular the Alliance Defending Freedom, a right-wing religious group in Scottsdale, Arizona: it repeals the Johnson Amendment, a provision of the federal tax code that prohibits non-profit groups, including churches and religious organizations, from promoting candidates for office. The change appears on pages 427-428 of the bill, and allows religious leaders to endorse or oppose candidates from the pulpit. 
Watch out for this Republican "tax reform" bill. It affects a lot more than you think.