Former Red Rock Nissan and Kia managing partner Brantley Reade and the former General Manager of Red Rock's GMC dealership, Cord Adams, who both left Red Rock under a cloud on the same day last January, opened a financial investment business together last February, shortly after leaving Red Rock.
Reade and Adams were part of the so-called "fraternity" of managers from Tim Dahle dealerships in Salt Lake who came to Grand Junction to help run the Red Rock Auto Group. They were high-management casualties of the large-scale personnel churn that began near the end of 2022, after customers started revealing the illegal and unethical business practices they fell victim to while buying vehicles at Red Rock dealerships.
At first it was thought Reade and Adams were both fired from Red Rock at the same time, but a confidential informant offered more insight into the circumstances under which they left Red Rock last January. The informant said,
"Brantley wasn't fired. He was told to fire Cord. Brantley is a person who puts loyalty above almost everything. He threatened to quit if Cord was fired. They called his bluff and he resigned within the hour."
I asked the informant what Adams had done that was unethical enough to get him fired from Red Rock.
The informant responded:
"Cord sold a car at above internet price. I assume his reasoning for this is because the store was negative and he was stressing about it. The salesman on it let another manager know. That manager told Steven Dahle [the boss at Red Rock's sister company, the Tim Dahle Auto Group in Utah that gave rise to Red Rock]. Steven told Brantley to fire Cord because why the fuck would you break the law so blatantly while you have the state in your accounting office poring over deals? I don't want to say by how much, but it was a significant mark up. Once the error was discovered, they brought the customer back and made them whole before they ever even noticed."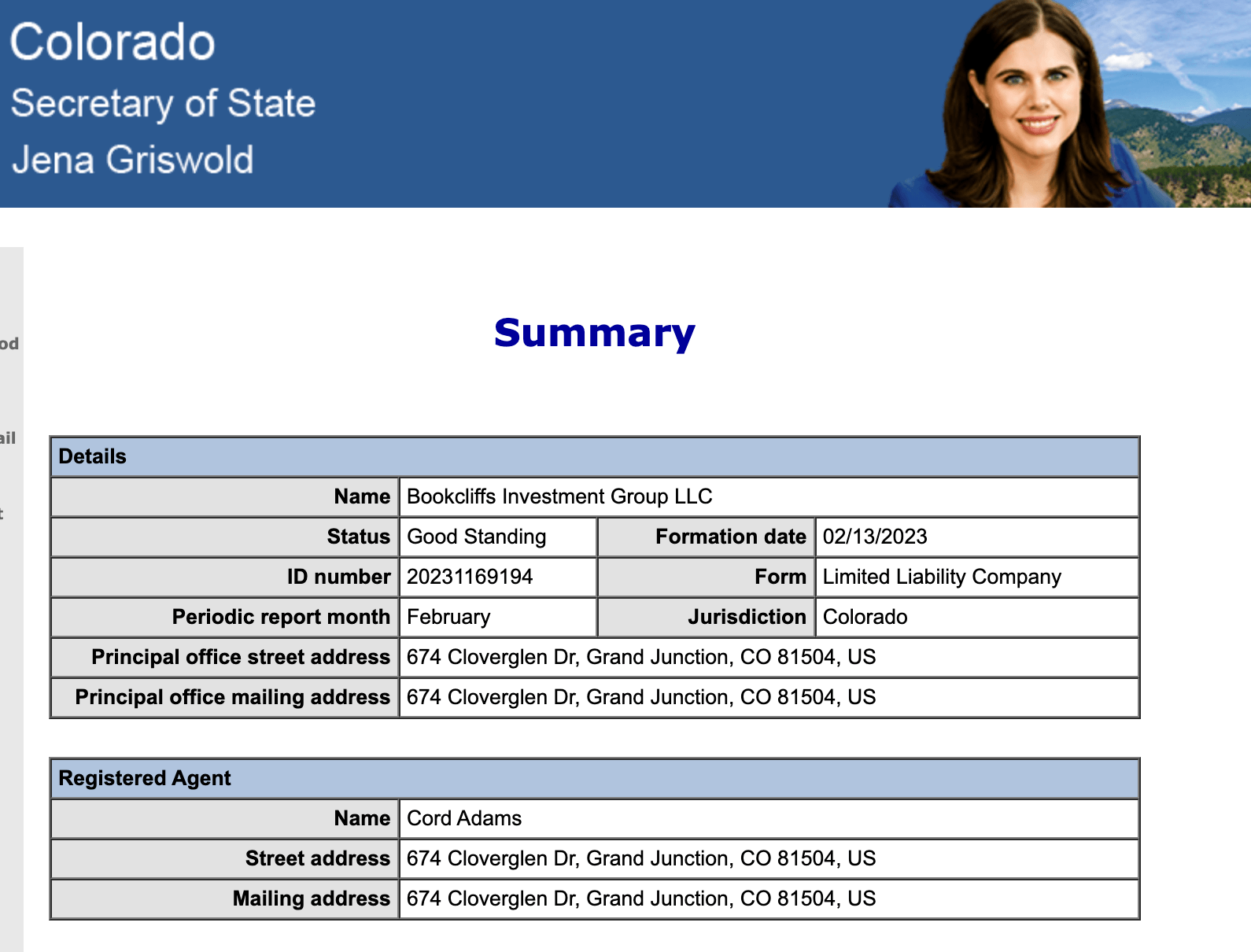 While the two appear to have gone into business together right after leaving Red Rock, it's unclear whether they're still in business together, as Adams also has a short-term (4 month) real estate license and appears to be selling real estate for Berkshire Hathaway as well.