A second former Red Rock GMC financial manager has been charged with forgery, criminal impersonation and identity theft within the last month after posing as a customer on a phone call to the Canvas Credit Union to try to expedite a customer's vehicle loan.
Matthew Morris acted as an accomplice to Tiffany Miller, the first Red Rock GMC financial manager charged with the same crimes in early August. Both Morris and Miller were fired from Red Rock, but in her arrest affidavit Miller pointed to Red Rock management as pressuring her to commit the crimes. In the same affidavit (pdf), Morris said that Red Rock GMC Sales Manager Tyson Chambers and General Manager Caleb Stillman both knew he and Miller were making the fake calls to
the lender and that they "and essentially encouraged the behavior." Morris added that "he was terminated [from his job] not for making the call, but for being caught."
Morris and Miller allegedly impersonated customers on bank documents as well.
Financial managers close sales and handle the paperwork for vehicle purchases.
Financial managers' names and initials appear on all the paperwork for every deal, making them liable for fraudulent information, an arrangement that gives Red Rock's owners and management a way to deny they are aware of illicit practices.
The arrests of Miller and Morris may be the tip of the iceberg for financial crimes committed by Red Rock employees. Former employees have reported to AnneLandmanblog that the use of deceptive sales techniques are the way these particular dealerships do business, that Red Rock does business differently from other dealerships they've worked at, and that the owners brought this particular style of business with them from the Tim Dahle dealerships of Salt Lake City, their parent company. Red Rock dealerships have received over 15 times the consumer complaints of other major dealerships in town, showing that problems with them are endemic. After Red Rock realized they were under investigation by Colorado Department of Revenue for illicit sales techniques, they hired Dale Sundeen, the Colorado Department of Revenue investigator who was in charge of examining their activities, bringing him on last February as a "compliance officer," yet the arrests of Miller and Morris occurred while Sundeen was on Red Rock's payroll.
Were you were a victim of financial crimes by Red Rock?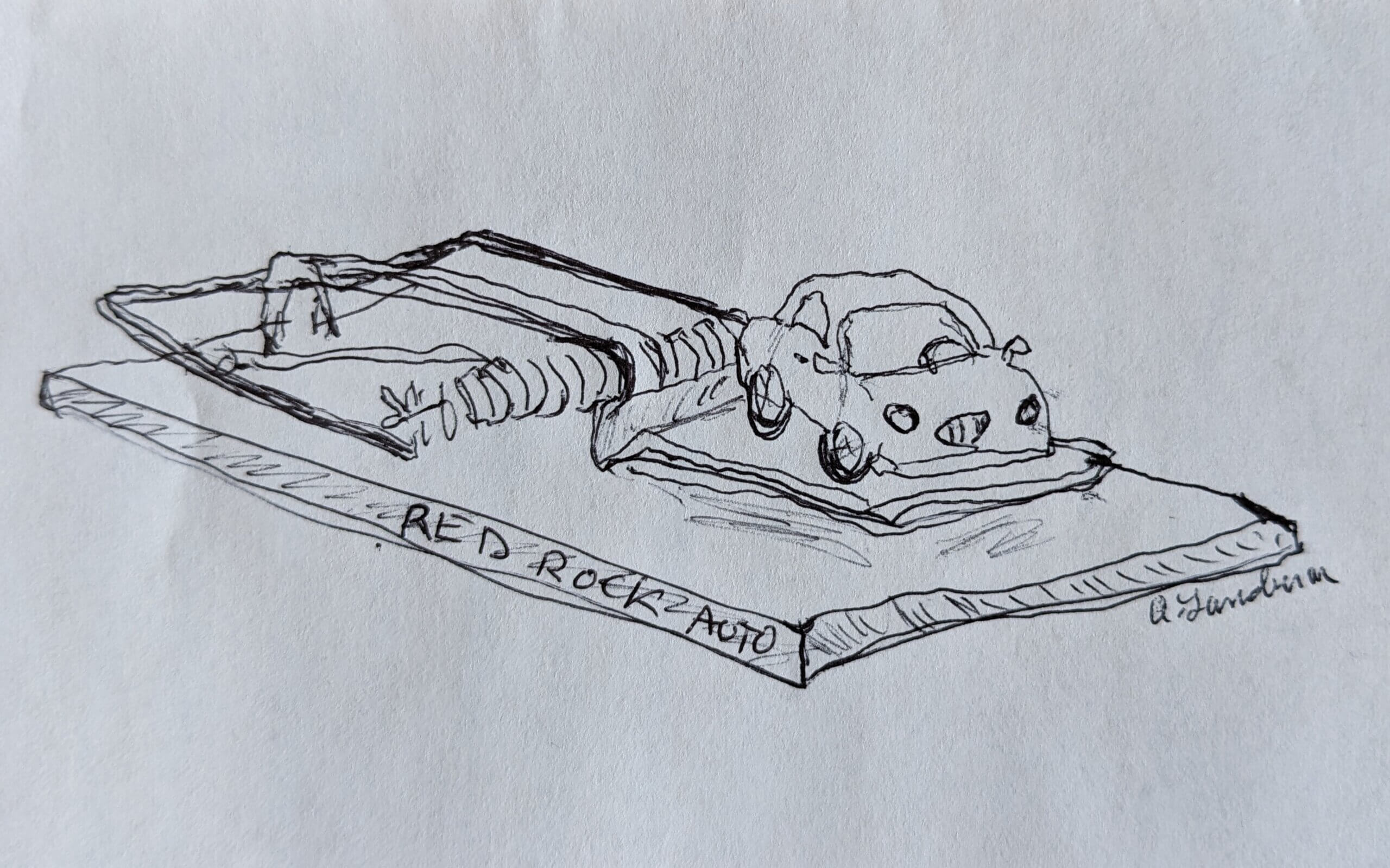 If you bought a vehicle at a Red Rock dealership since their arrived in Grand Junction in 2016, you might want to dig out the paperwork from your purchase and take a close look at it:
Check all of the signatures on the "Buyer" and "Purchaser" lines and make sure they are your signature and not forgeries. Check for added charges you weren't told about, and did not agree to at the time you bought your vehicle, like extended warranties, "Resistall" coating, maintenance agreements, prepaid oil changes, key fob insurance, "Drive-Pur" detail packages, GAP insurance, etc. In particular, look for a charge listed only as "Portfolio," with no description. That's Red Rock's own proprietary brand of extended warranties and service agreements. Red Rock gets to keep 100% of the money they charge customers for "Portfolio" products, so it's a solid money-maker for them and employees are strongly motivated to add "Portfolio" items contracts without telling customers.
Examine your loan. If you got a car loan through Red Rock, contact your lender and tell them based on several arrests of Red Rock financial managers for fraud that you're worried about the potential for fraud in your own deal and you want to see the credit application Red Rock submitted to them for your loan. Check the application over closely for information like incorrect gross income, incorrect housing payment, incorrect amount of time you've lived at your residence, incorrect amount of time you've been at your job, incorrect features included in the description of your vehicle that it doesn't actually have that enhance its value to the bank, like leather seats, sunroof, an entertainment system, etc. Check the "Buyer" and "Purchaser" lines on all of your documents for signatures that don't look like yours, and compare those signatures to ones on other official documents, like your tax returns, passport, rental agreement, driver's license, your credit cards, cancelled checks, etc. If you find incorrect information or forgeries on any of the documents from your deal, 1) Notify your lender of the discrepancies right away; 2) File a financial fraud report with the GJPD (form available online) and 3) File a fraud report online with the Colorado Attorney General. In the body of the description of your AG complaint, say it is "Re: Red Rock investigation." 
If you find forged signatures, items added to your purchase without your knowing, lies on your credit application and/or description of your vehicle, if you got into a loan bigger than you can handle, you want to get out of a fraudulent deal or get refunded for items you weren't told were added to your contract, contact Red Rock owner Bryan Knight at BryanK@tdauto.com, cell (801) 792-3711. Be prepared to tell him your story, substantiate your claims of fraud or any improprieties with your documents, and be ready to tell him what you need to make it right. Give him a chance to fix the situation. This will be the only no-cost opportunity you will have to get any compensation at all after getting hosed by these dealerships.