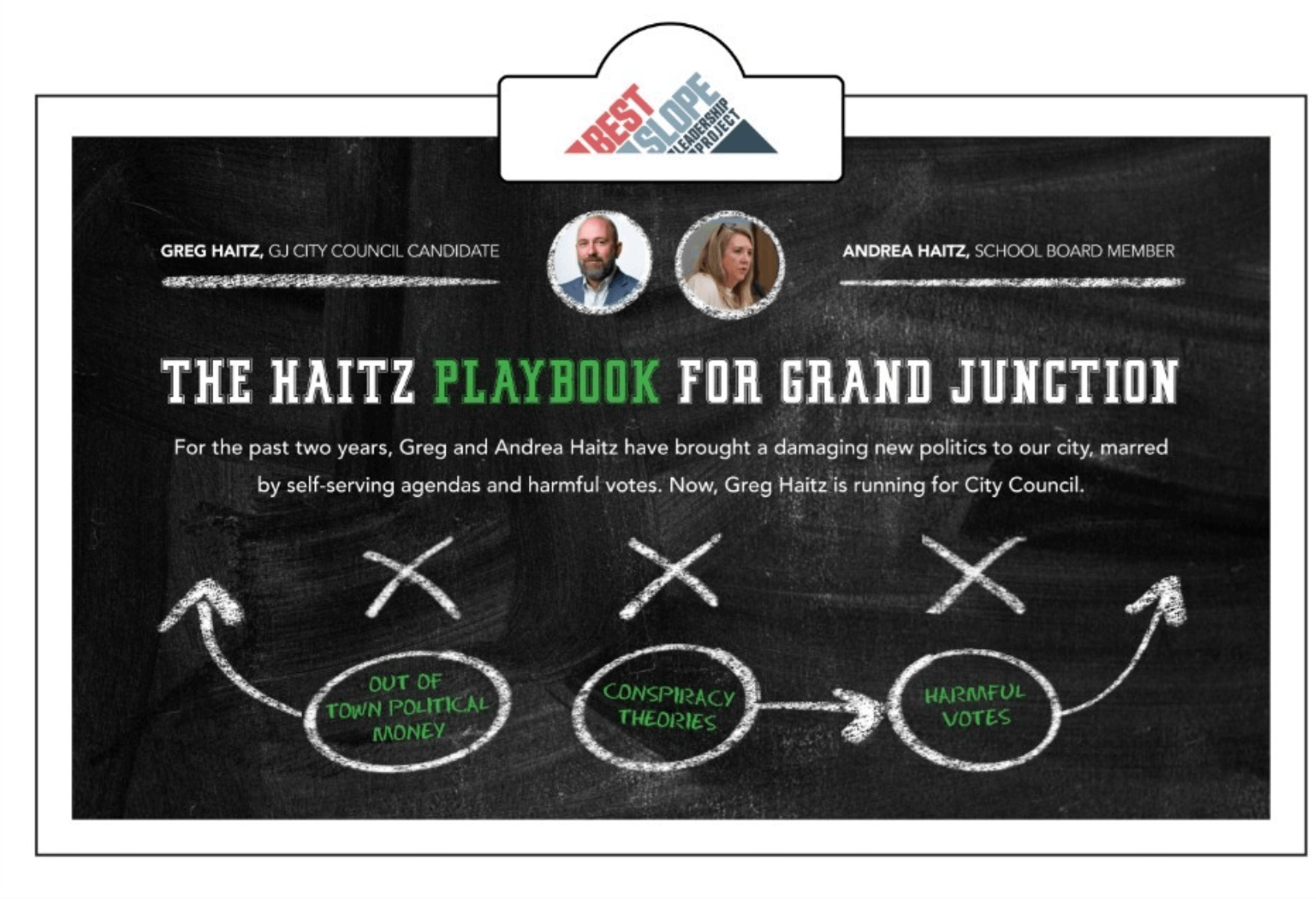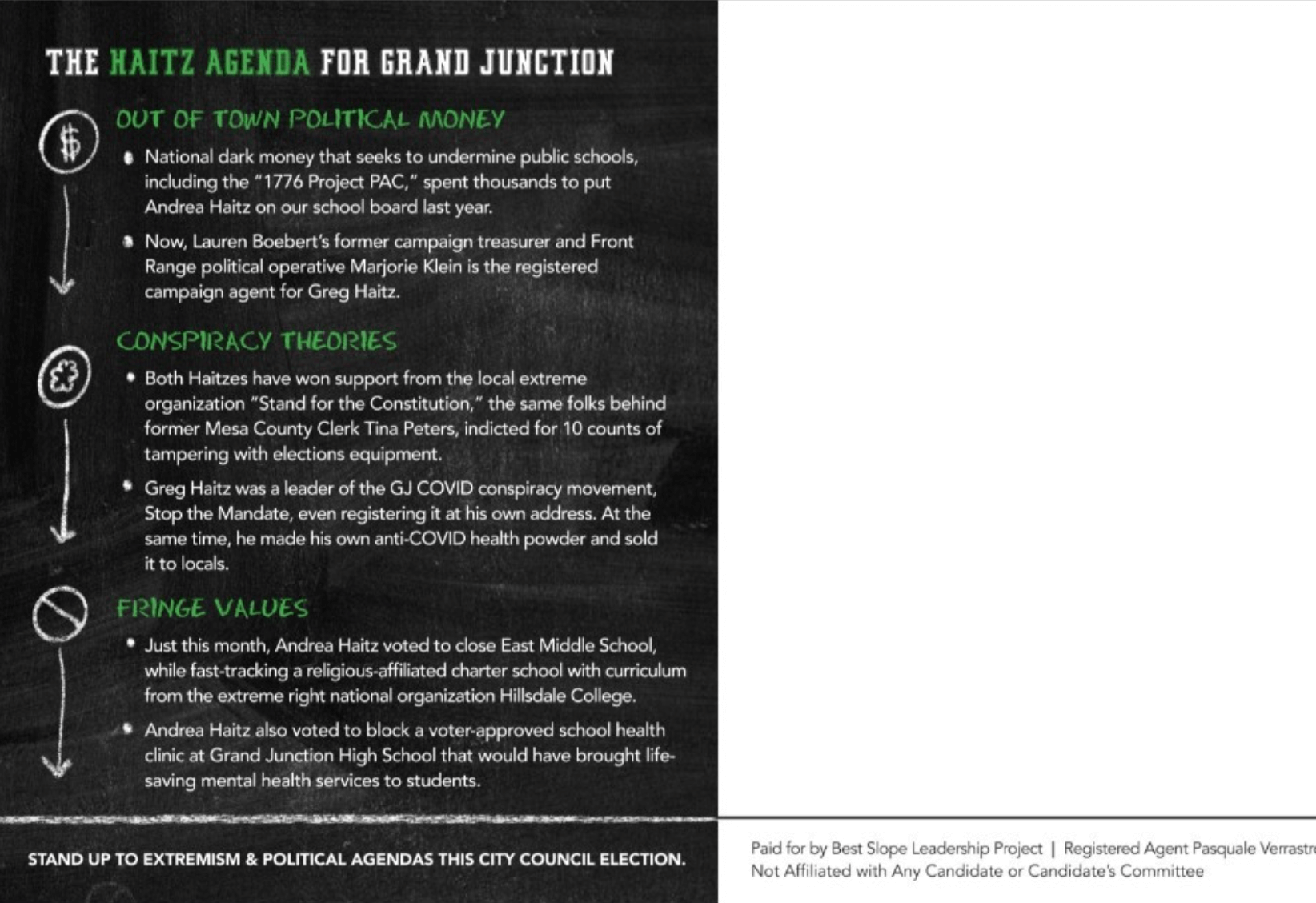 The above mailer was recently sent to homes of prospective Grand Junction voters by the Best Slope Leadership Project, a 501 (c) (4) social welfare group based in Grand Junction.
Andrea Haitz and Greg Haitz are a married couple who over the last few years have been seeking more power in Grand Junction. Andrea is currently District 51 School Board President and Greg is trying to get onto Grand Junction City Council in the upcoming election.
Greg Haitz started the anti-vaccine group Stop the Mandate GJ during the pandemic, a fringe, right-wing group that that got kicked off of social media sites for spreading misinformation about Covid vaccines. When he tried to get the group re-established on Facebook, he instructed followers to use code words in place of words like "vaccine" and "jab" to avoid getting shut down again. He also told users how to post links to articles and web pages that contained misinformation without the links being detected by Facebook. Greg Haitz also sought to profit from the pandemic by marketing his own proprietary brand of supplement that he claimed could help prevent Covid-19. He is currently promoting use of Human Chorionic Gonadotropin (HCG), a female pregnancy hormone, for weight loss on his business website, even though HCG is not approved for over-the-counter use, not approved for use without a prescription and not legally approved for weight loss. Greg Haitz is a chiropractor. Chiropractors are not on the list of medical professionals who have prescriptive authority in Colorado.
Andrea Haitz recently violated the Board Members' Rules of Conduct/Conflict of Interest by sending out a politically-charged mass email denigrating "the left" in Grand Junction and endorsing her husband, for a Grand Junction City Council seat using her official title as District 51 School Board President. The email asked people to donate a minimum of $50 to Greg's campaign. District 51's Board Members Rules of Conduct (BCB-E) (pdf) says school board members should not use their position for personal or partisan gain.