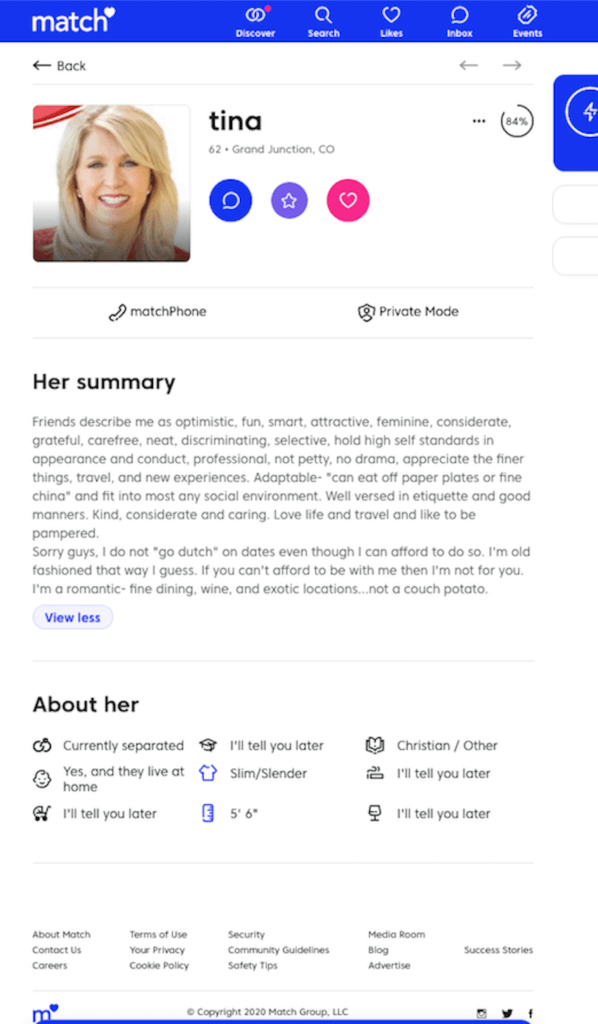 Embattled Mesa County Clerk Tina Peters has plenty of reasons to look for love.
Her inept operation of the county clerks' office combined with her aggressive manner and staunch refusal to resign her office has enraged local voters to the extent that they are circulating a petition to recall her from office.
She likely doesn't feel very well-loved Mesa County right now.
So Tina turned to Match.com to find someone — anyone — who might appreciate her.
On her profile, Peters describes herself and "not petty" and "no drama."
And if you want to date her, it's going to cost you.
Peters warns interested suitors that…
Sorry guys, I do not "go dutch" on dates even though I can afford to do so. I'm old fashioned that way I guess. If you can't afford to be with me, then I'm not for you.